Retinol Anti-Wrinkle Facial all Natural Anti-Aging Recipe DIY! This homemade facial uses natural ingredients you can find in your kitchen and is an easy DIY face mask recipe!
Two ingredients for the best Retinol Anti-Wrinkle Facial all Natural Anti-Aging Recipe! Can you guess what they are? One's in your spice rack! I'm simply using Paprika and Almond Oil! Sounds pretty easy right? This all natural anti-wrinkle facial that I love using once a week to help plump up the collagen in my face and decrease wrinkles! Also a huge help preventing wrinkles!
 *UPDATE: 1-22-15 Be sure to do a test patch on your skin, especially if you have sensitive skin. I've received a few comments that people couldn't handle the tingling this face mask generates. Also, brands of paprika can vary.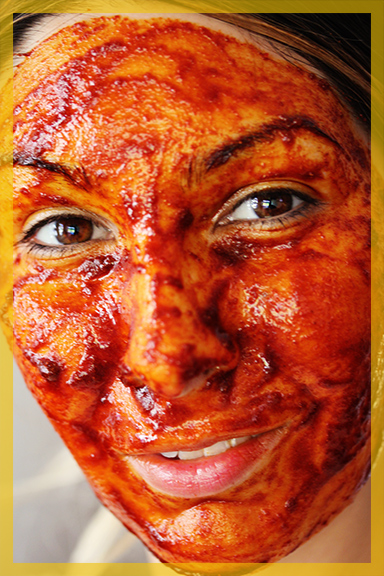 How does retinol remove wrinkles? Retinol has been used for treating acne, blackheads, and making sure your pores are staying unclogged. Decades of research by dermatologists has uncovered retinol has major anti-aging benefits as well as fighting acne. Retinol will boost the collagen in your face, decreasing fine lines and improving function of your skin's turnover rate! Retinol is also known as Vitamin A! This is why I picked Paprika for an anti wrinkle mask! It's also usually found in your kitchen spice rack! 😉 It's always in my kitchen because I "get my cooking on" making jambalaya and everything else you can imagine! (We'll tawlk about recipes someday) I have so many exotic spices, you'd think I'm some sorta witch. LOL.
Anyways….
This all natural Retinol Anti-Wrinkle Facial works amazing!
I love knowing what I'm putting on my skin and saving money from expensive retinol anti-wrinkle serums or creams.
This is also know as a
Paprika Face Mask Recipe
Natural Retinol Anti-Wrinkle Facial – What's in Paprika?
Paprika is basically a spice made from dried red bell peppers. (Some people don't know this!) BTW ALL bell peppers grow starting out as Green -> Yellow -> Orange -> and then turn into Red! LOL Yes, there's people out there that think they come from different plants. Ok, back to paprika, Paprika contains Vitamin A, B6, E, and high in carotenoids which make up the beautiful red color of the pepper.  These are antioxidants and rev up the power of vitamin E for your skin, we all know vitamin E is great for skin! The huge anti-wrinkle benefits of paprika is the Vitamin A, packing a huge punch against wrinkles because it's a form of retinol and paprika is packed with it! I like to mix this Retinol Anti-Wrinkle Facial recipe with Almond Oil because it's also high in Vitamin A and E! This mixes very well!
Retinol Anti-Wrinkle Facial – What's in Almond Oil?
Almond Oil is high in Vitamin A , E,  unsaturated fats, and fatty acids, making it easy to absorb into our skin! it also has Vitamin K, helping to remove dark circles under the eyes! Almond oil won't clog your pores either! It helps your skin retain moisture. What's not to love? The Almond Oil helps to make this the best Retinol Anti-Wrinkle Facial.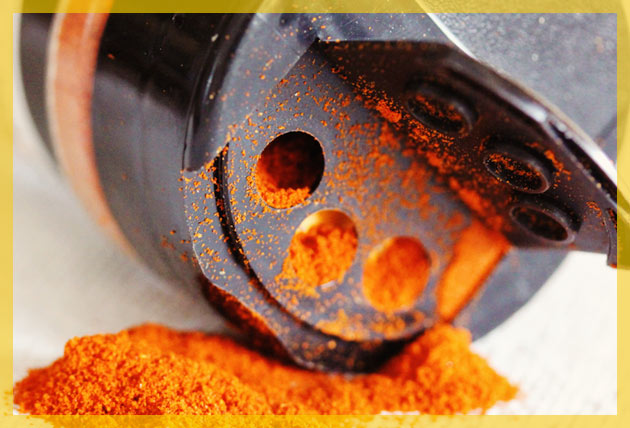 Retinol Anti-Wrinkle Facial – Step 1
Only do this facial before bedtime. You shouldn't expose your face to the sun after this facial because it could have adverse effects! Use any brand of Paprika for this Retinol Anti-Wrinkle Facial! Grab a clean cup, your measuring spoons, the paprika, and you almond oil! Also get some paper towels handy because this can get messy pretty fast!
Measure 3 1/2 Tsp. of Paprika into your cup. (paprika is a spice, make sure you're not allergic to it and test before applying all over onto your face, just as all facials. )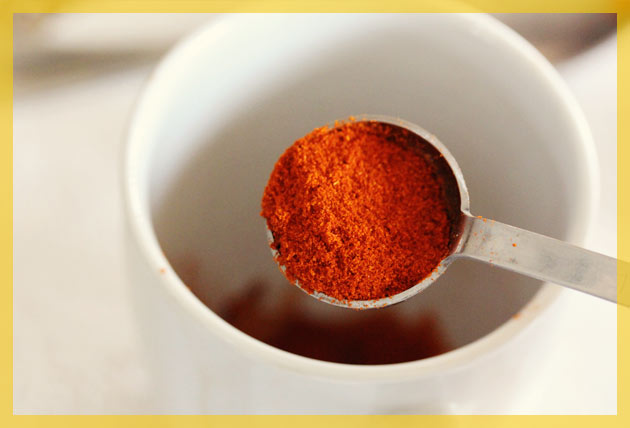 Retinol Anti-Wrinkle Facial – Step 2
Measure 2 Tsp. of Almond oil into your cup, stir, stir, stir! You should now have a nice thick paste that's not runny. If it's runny, add a sprinkle more of paprika.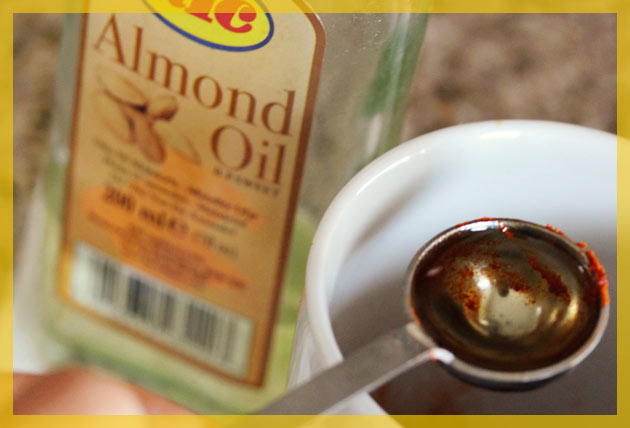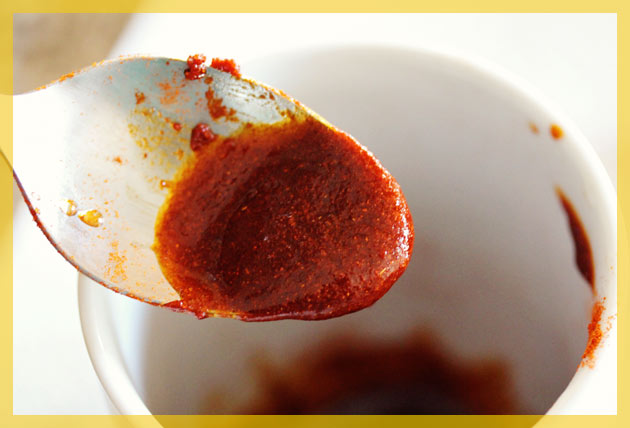 Retinol Anti-Wrinkle Facial – Step 3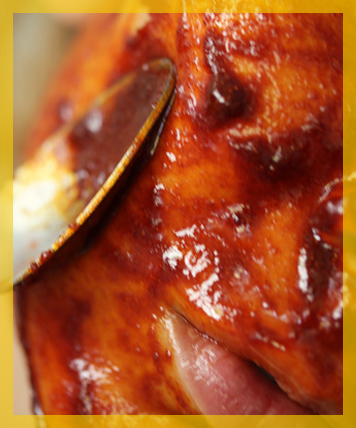 Spread the mixture onto your face. I like to do this with the back of my spoon.
Retinol Anti-Wrinkle Facial – Step 4
Wait fifteen minutes before rinsing off. This mask might smell weird. I personally don't like the smell, but I know I'm doing something great for my skin once a week for an all natural Retinol Anti-Wrinkle Facial. I like to rinse my face with warm water and scrub it off gently in circular motions to exfoliate! This Retinol Anti-Wrinkle Facial will now have Your skin GLOWING!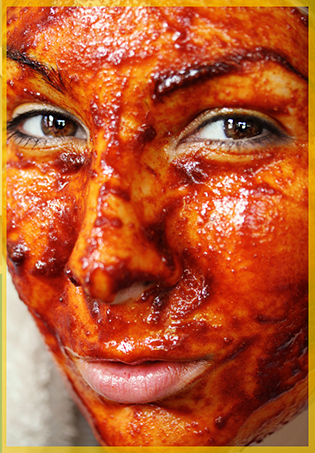 This Retinol Anti-Wrinkle Facial looks like blood on my face! This is not a blood facial! My pic is too funny yet creepy!
After I wash my skin, I love to apply my all natural toner. I either use witch hazel (Skin Care Benefits for Witch Hazel )here or rice water! Check out my Rice Water Skin Care <—
Don't forget to check out all my other awesome skin care facials here <–
And last but not least, my Top Ten Anti Aging Skin Care Tips <–
Pamper your skin! Don't feel guilty doing so! Your skin is exposed to so much chaos everyday, you need to give back to your skin and nurture it!
I hope you enjoy this all natural Retinol Anti-Wrinkle Facial
XO
Jen