My Chocolate facial How to and Review recipe is the facial of my choice when I have a special event the day of! This chocolate home made facial is simply my favorite because it feels and smells like heaven on my skin and of course the multitude of benefits like anti-aging, healthy glow, intense moisture, and detoxifies your skin.
I like to prepare this face mask before I shower so it can chill in the refrigerator. I find that applying this chocolate facial at a chilled temperature is the most therapeutic and I imagine it's chocolate pudding on my face! Yum! This facial is so amazing, you'll want to tell everyone about it! Down below is my chocolate facial review and my famous chocolate facial recipe.
This chocolate facial would cost you around $60.00 USD in a spa for one single treatment and light face and neck massage. But you can make this at home for under $3.00!
Chocolate Facial How to and Review – Ingredients:
Ingredients you'll need for my chocolate facial:
1/3 cup of plain Yogurt (or strawberry)
2 Tablespoons of

cocoa powder

2 Teaspoons of almond oil
1 Teaspoon of raw honey
1 drop of tea tree oil
1 teaspoon of freshly squeezed lemon juice
Mix these ingredients and add more cocoa powder if needed to get the consistency you desire. Chill the mixture for fifteen minutes covered and keep the spoon in the cup too!)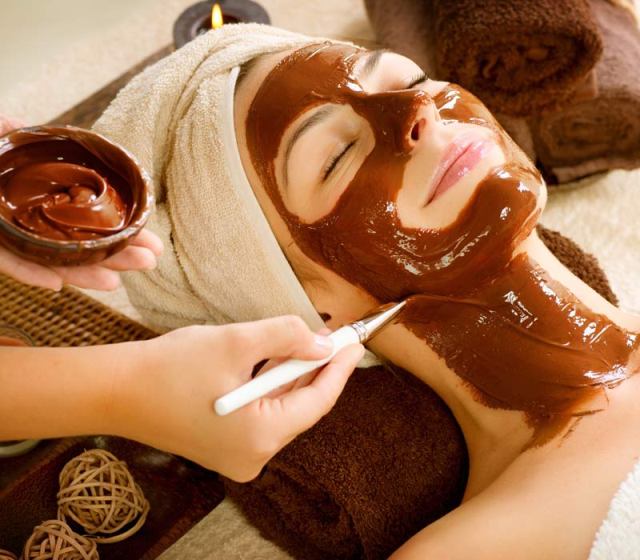 After showering or cleansing your face, tie your hair back, grab a paper towel, a spoon get comfortable and make sure you place some paper towels where you'll be enjoying this facial (this cocoa can stain) Take your spoon and carefully use the back of the cold spoon to pick up the chocolate facial and apply to your face. Enjoy the back of the cold spoon as you massage the mixture onto your skin. You should be in heaven at this point with the amazing smell this chocolate mixture has! The coldness feels so refreshing too! When you're done applying it, lay back and relax your face muscles until the chocolate facial sets. After half an hour, gently pat your face with cold water to loosen the mask. May take a minute to remove. You'll immediately have amazingly hydrated skin and a noticeable glow. This is a great facial to do before a night out!
The benefits of a Chocolate Facial:
Noticeable Anti-aging effect
Antioxidants soothe the skin
Collagen production improves, for wrinkle removal
Blemishes receive healing properties with the tea tree oil
Smaller pore size
Healthy noticeable glow
Deeply hydrated skin
Chocolate Facial Review: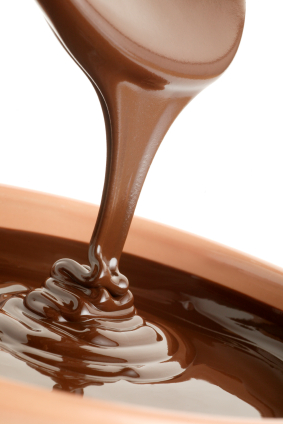 This facial always amazes me how hydrated my skin feels after I rinse it off with cold water. I did this facial on my birthday before a night out on the town and my skin looked flawless and incredible. I was glowing and even my fiance commented how stunning my complexion was. Yes, stunning is the word you'll receive with this chocolate face mask!
Overall I recommend this facial to anyone that's looking like their skin is dull or dry! Enjoy!
-Jen
Let me know if you have any questions or comments down below!
Don't forget to subscribe to my new YouTube Channel: https://www.youtube.com/user/ElegancebyJen