Bamboo Purse Trend
Bamboo | Wooden | Basket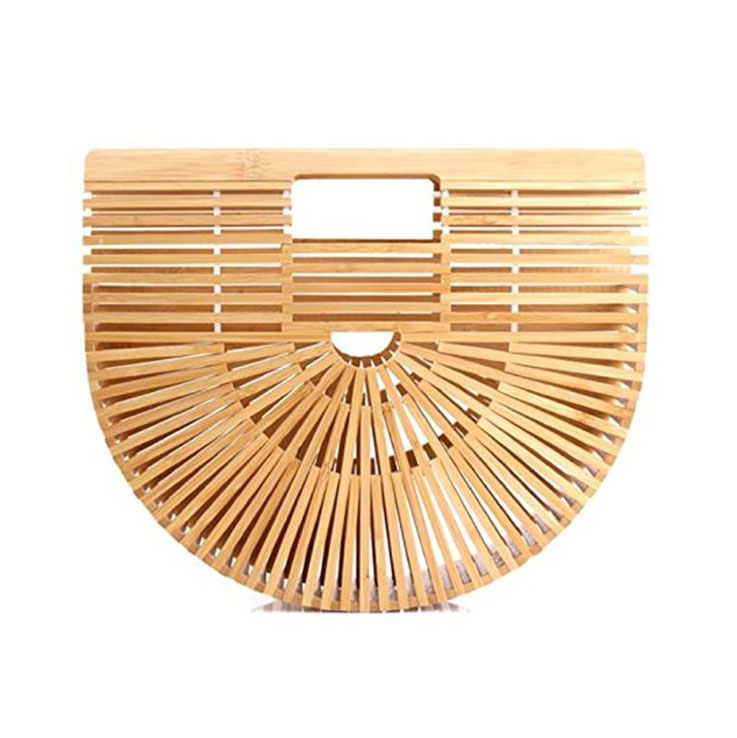 Bamboo purse found on Amazon for under $30
The Bamboo purse trend is getting a lot of attention right now and I'm loving it.
No only is it fashionable, this bamboo purse is eco-friendly!
Whether you call them wooden purses, basket purses, birdcage, half-moon styles, wooden clutch, natural, or simply bamboo purses.
That's right! Your aunt probably had one of these purses in the 1980's, well guess what? Bamboo purses are BACK! ? ???
Well, I don't think it went anywhere, it just keep reappearing every Spring, and Summer.
If you think they'll be out of fashion next year, you're wrong.
Bamboo purses are a safe investment. You can use them next Spring and Summer.
These bamboo wooden purses have been iconic since the 1950's similar to the popular birdcage purse trend. We've seen this look popping up again and again and it's not going anywhere. Bamboo purses are here to stay.
Bamboo purses are popping up everywhere from vintage high end to even your basic Target run!
Perfect for an effortless fun Summer look. These wooden, bamboo purses are super cute! They look so fresh with a summer white flowy wardrobe or even jeans. There's no doubt a bamboo purse will add instant charm to any outfit.
Which bamboo purse style is your favorite? Would you rock one? – Let me know in the comments below.
Which Bamboo Purse style do you like?
Fashion Nova has even featured the bamboo purse trend. Fashion Nova remixed the wooden purse into this scrappy youthful, fun, fresh bamboo purse look.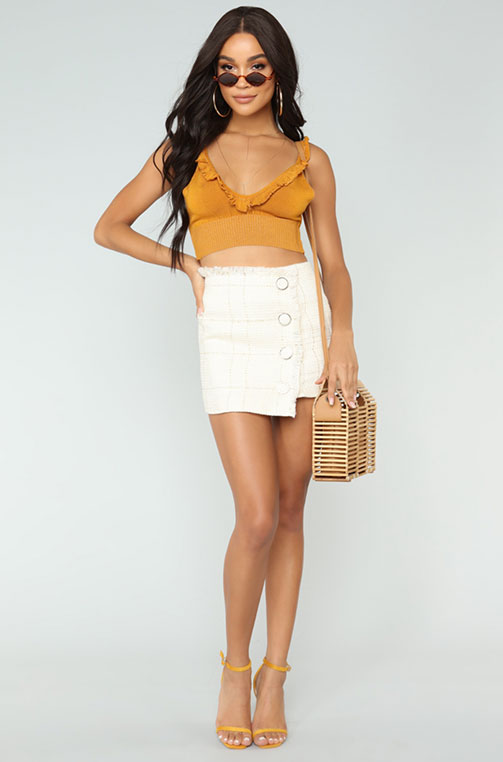 Related post: Bamboo drawer organizers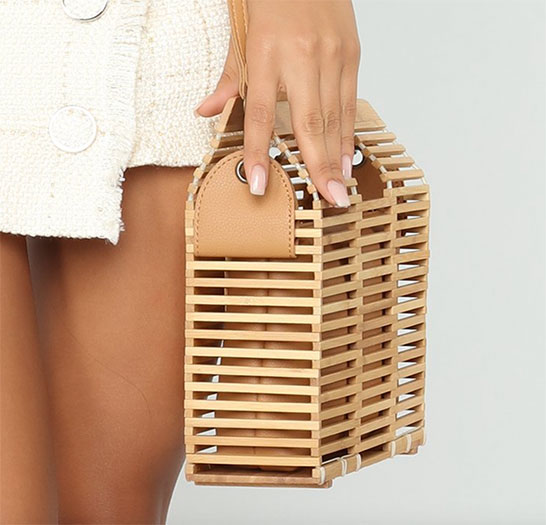 The Bamboo purse trend has even hit Target
You know when Target picks up a fashion trend, it's a sought after fashion statement! Priced very affordable at your local Target store. Check the online Target bamboo price.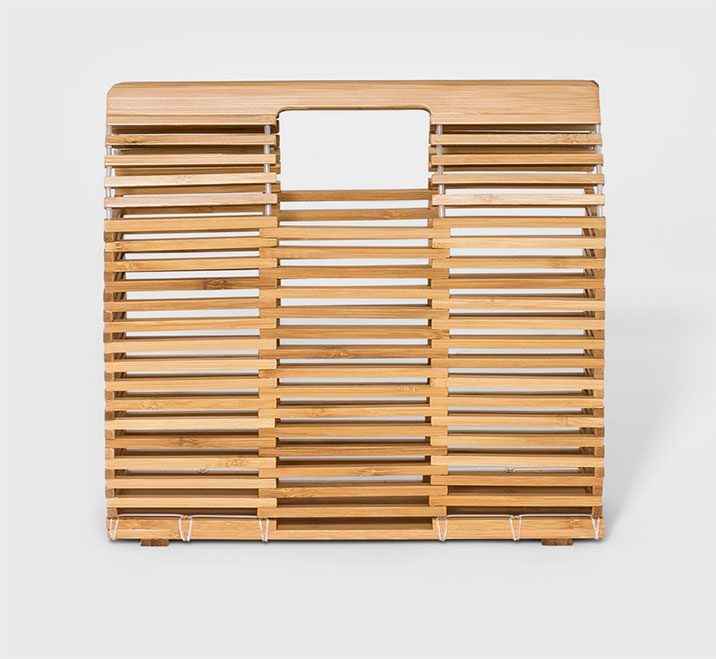 High-end retailers such as Saks Fifth Avenue sell the bamboo purse style. This popular one known as the Cult Gala, Luna bamboo bag sells for around $160.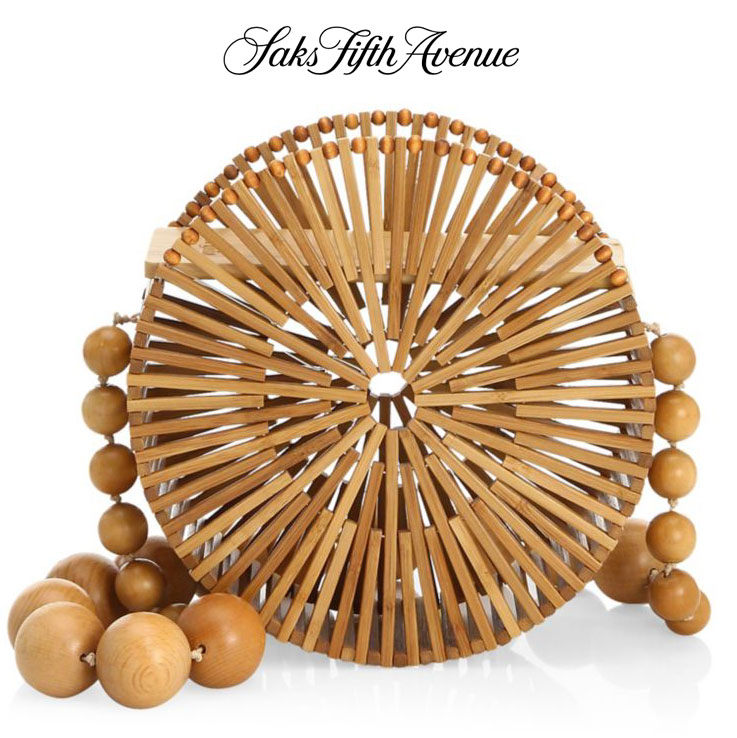 What to wear with your bamboo purse?
https://fashiontrendguide.blogspot.com writer and I agree!  Look how fabulous these fashion looks pair with the wooden purse. Wear it well with kimonos, maxi dresses, and even off-the-shoulder dresses.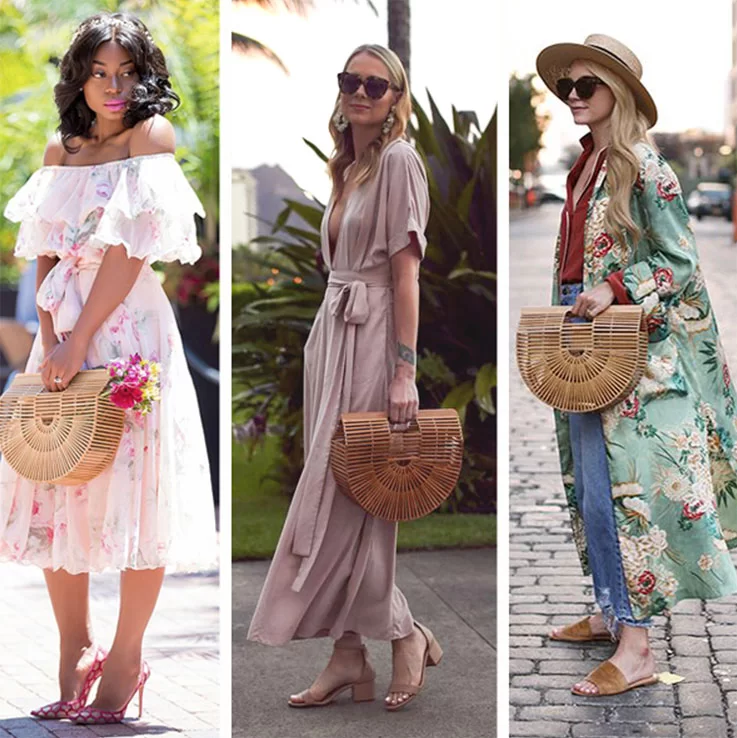 Photo source: https://fashiontrendguide.blogspot.com
Even wearing a matching tracksuit, you can't go wrong with this versatile bamboo purse. You can look sexy to bohemian in this purse, no doubt.

What to put in your bamboo purse? Instagrammer Jenny Walton keeps her cell phone and other goodies in there. Remember, the purse is see-through, therefore it's on display too. A solution for this is you can always wrap the inside contents with a pretty scarf if needed.
Since we're talking about bamboo purses, you might also like wooden watches. Check out my ladies Jord wood watch review.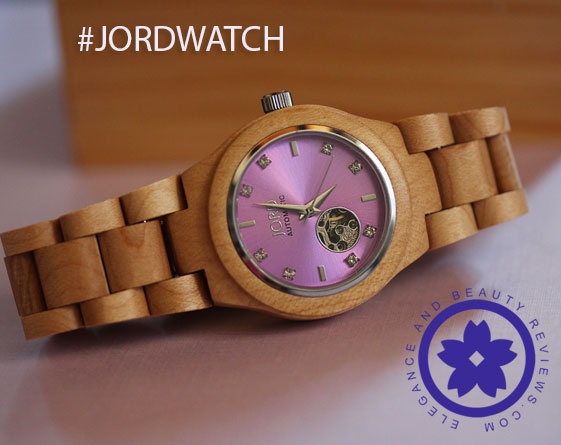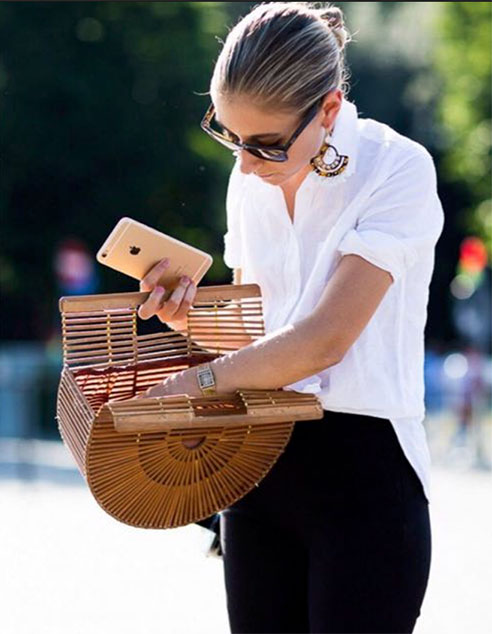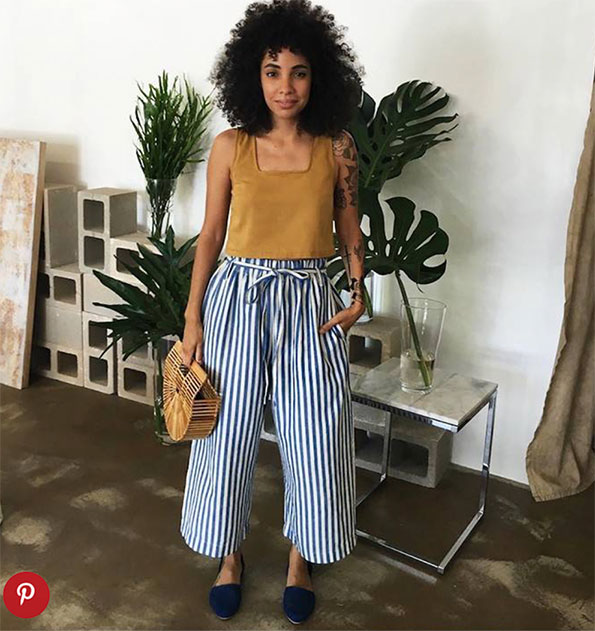 More colors and materials to choose from
Yes, not only is the popular half-moon style available in bamboo, it's also available in acrylic and various colors!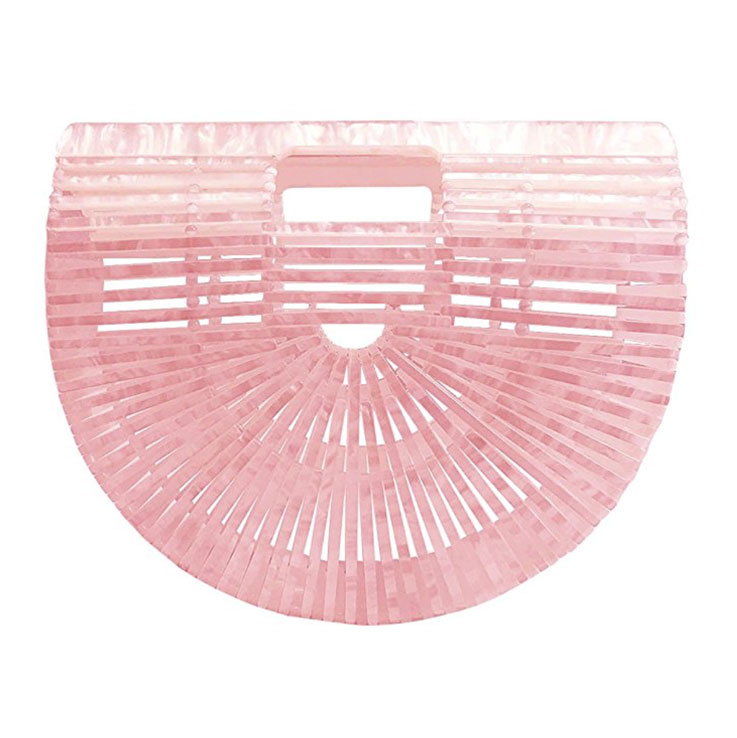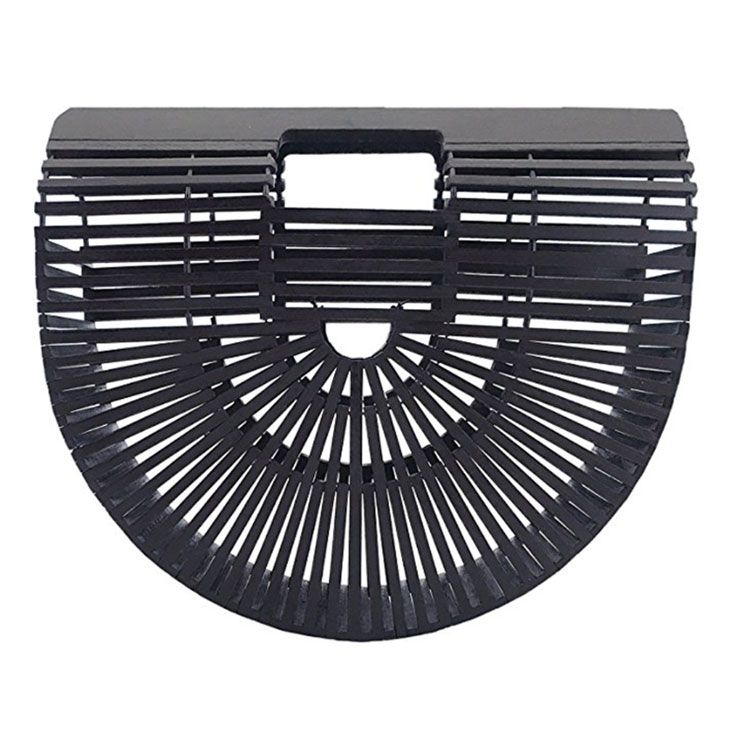 The best place online to buy affordable bamboo purses?
I would defiantly browse amazon.com. There's sooooo many affordable bamboo purse styles there. You may take a long time deciding which color bamboo purse you want!
Thanks for reading my Bamboo Purse Trend Summer 2018 review.
Jen