with thousands of Korean skin care products on the market, it can be hard to find the Top 10 Korean Skin Care Products! Luckily I have The Best K-Beauty Skin-Care Products, According to Bloggers and Vloggers You won't believe the secret ingredient in the #1 top Korean beauty treatment in this list! So keep reading.

Top 10 Korean Skin Care Products You Should Use
K-beauty or Korean skin care products sometimes make the best care you can take for your skin without turning to a dermatologist or extremely expensive brands. These products have crossed boundaries and turned into convenient and high-performing trends.
South Korean beauty is inspirational. Brands have gathered to create innovating products that use gentle ingredients and come in colorful and appealing packaging. These brands don't appeal to the premium audience, so you can purchase them without feeling a hole in your budget. These are the winners of top Korean skincare awards for the best products available out there.
The Basics of Online Shopping
Before we begin, you should know that there's more to online shopping than finding a product in a store's shop and purchasing it. Here are the steps you should take:
Verify the shop you are buying from. Many platforms work as digital spaces where small manufacturers outline the products. Make sure the seller has plenty of products, reviews, and acquisitions already made. Nobody wants to be the first client of a store and risk transport issues.

Check product reviews before making the purchase. As per

this product reviews site

, even the best products come with expert and buyer opinions. Study them to know which scenarios to avoid.

Leave feedback after the purchase. They say a good deed draws an excellent gift. So, remember to leave comments for the seller and other buyers after a few uses.
10. Eco Your Skin – Bedside Mask – Lavender Milk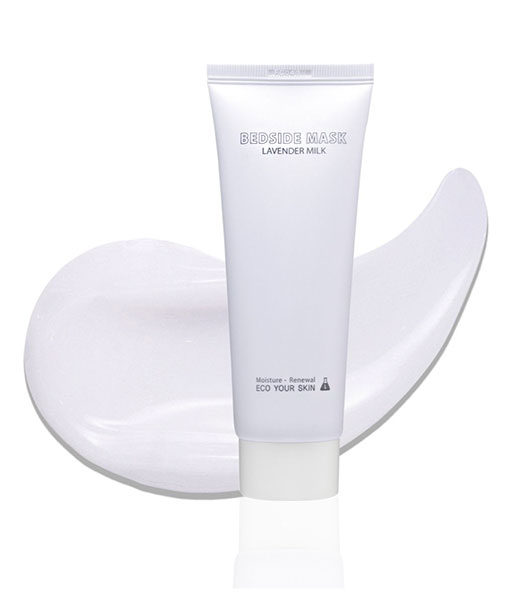 The exfoliating sleeping mask renews your skin cells while reviving its glow. The product works based on beta hydroxy acids used in a quantity that prevents irritation. It also contains shea butter and milk protein which keep your skin soft.
Pros:
The product is also useful to treat specific conditions such as skin eczema.

Even though it's ingredients are strong, the mask is friendly with most complexions.

The product packaging is large enough to last for a few months.
Cons:
Sleeping with a mask can become inconvenient, especially if you press your face against the pillow. You might need an hour before sleep to let the cover dry.

If you try to wear the mask during the day, it still remains inconvenient as you will tend to scratch your face.

Miracles don't happen overnight, so you will need to use the product on a long-term basis.
9. SK-II – Facial Treatment Essence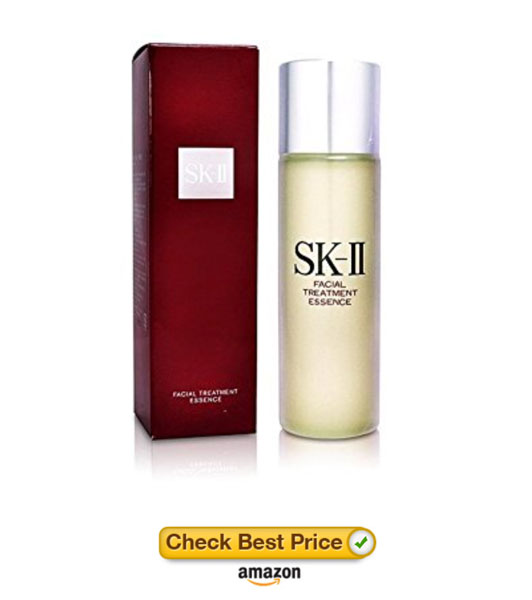 The product uses an ingredient called pitera – a type of years which speeds up the skin's rejuvenation process. The active agent moisturizes the skin and improves its composition. Other said it helps your complexion become glowing and bright.
Pros:
The essence also contains amino acids, minerals, and vitamins which make it an almost-organic product.

There's no glycerin in the product.

The SKI-II doesn't feel heavy after being applied.
Cons:
It's not a completely organic skin care product as it contains parabens.

The product is at the high end of pricing as it can cost around $170 – $180.

The essence doesn't come with a dispenser, which can be annoying at times.
8. ETUDE HOUSE – 10-in-1 House Wonder Pore Freshener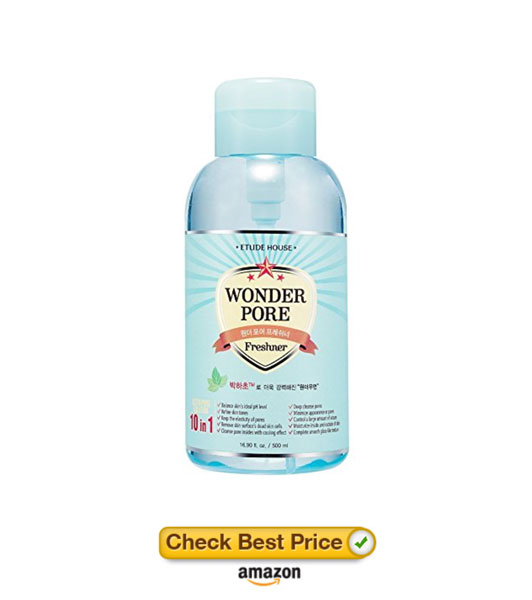 The pore toner aims to rebalance the complexion's natural protective shield against sun and bacteria. The product works for all skin types, including sensitive skin. The toner works as a unique solution to excessive sebum – or lack of oil production – and skin elasticity.  
Pros:
The toner helps other products you might use absorb better.

It feels refreshing and soothing.

The packaging looks quite impressive.
Cons:
It's a bit acidic as it has a 4.5 pH, so it might not fit well with products from other brands.

Some customers accused the product of burning their skin due to its alcohol content.

Due to its watery consistency, it might leak during shipping.
7. Atoclassic – Real Tonic Soothing – Origin Essence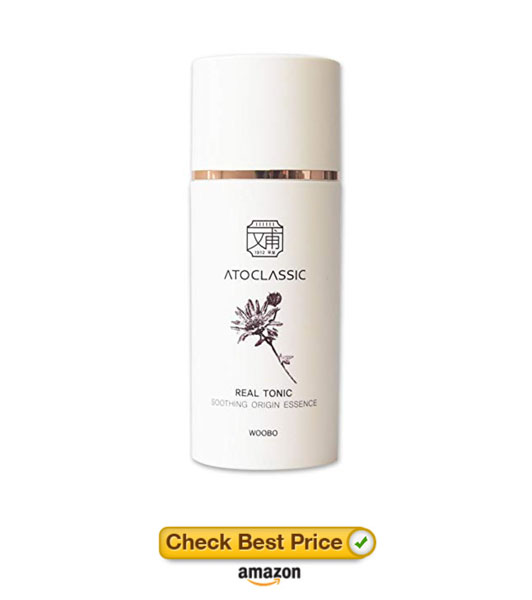 This skin tonic works based on traditional herbs such as ginseng, licorice, and chrysanthemum. The product balances irritated skin, and it comes in a gel-like form for better absorption.
Pros:
The quantity of herbs found in the cream is quite impressive – 14%.

It seems to solve chronic irritation and acne.

It works for the dry and sensitive skin.
Cons:
The product contains glycerin and disodium EDTA.

It's thick and tacky.

Mostly suit for 45+ women.
6. SanDaWha – Revitalizing Liposome Lotion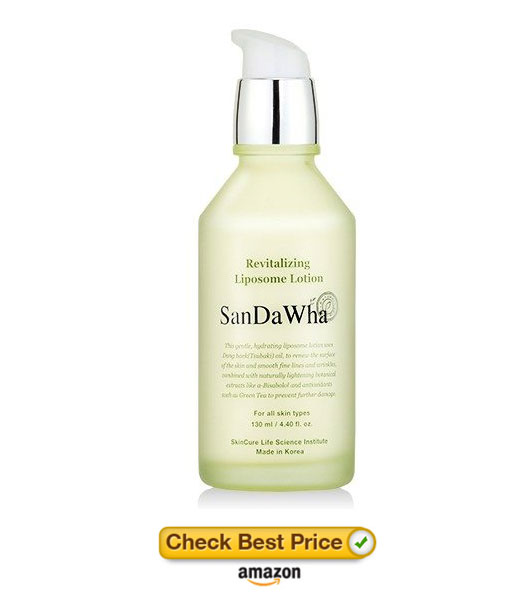 SanDaWha brand has been a recent revelation of the South Korean market. The light emulsion can bear a heavy cream and gets quickly absorbed. The bottle is of 130 ml which last for up to four months.  
Pros:
It contains 40 botanical extracts and oils, including camellia flower.

Fights free radical damage made from exposure to UV rays and pollution.

Fights aging.
Cons:
The fragrance-free formula may be a bit disappointing, as it comes with a subtle temporary scent.

It needs to be applied twice a day and isn't suitable for the eye area.

Contain Xanthan gum.
5. May Coop – Raw Sauce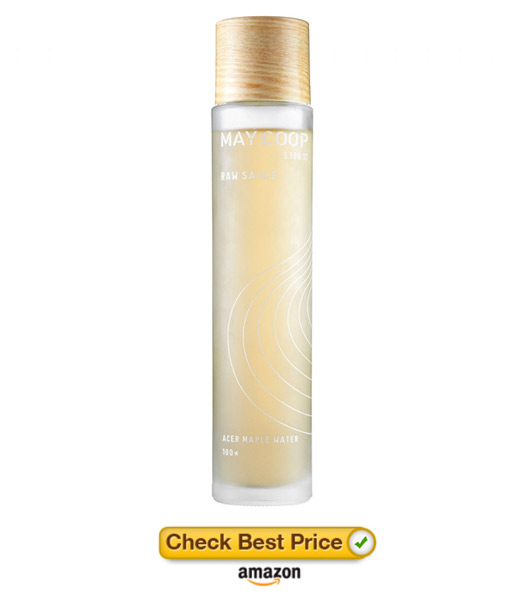 Raw Sauce is actually a gentle emulsion and toner which nourishes and hydrates the skin. It contains 93% maple tree sap and eco-certified fructan powder, along with Asian herb and fruit extracts.  
Pros:
Works for all skin types.

Enhances skin radiance.

Combats damaging free radicals.
Cons:
Contains parabens and disodium EDTA.

The bottle is made of glass, so it requires some extra attention.

Some customers claim that the toner leaves a sticky feel.
4. Soon Jung – 2x Barrier Intensive Cream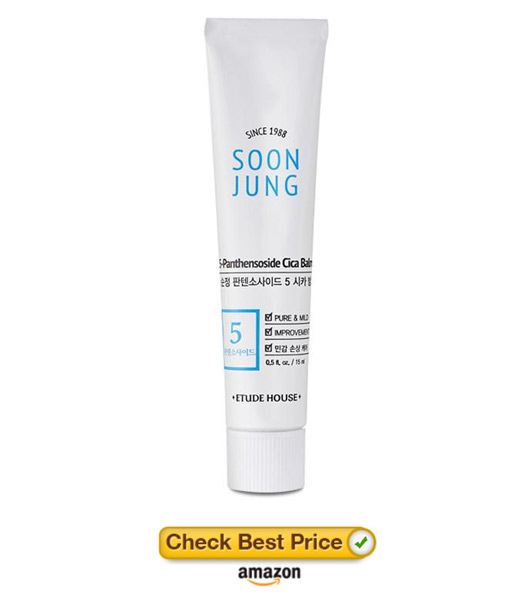 The cream contains two types of ingredients – 93% naturally derived agents and beneficial chemicals which hydrate, balance and soothe the skin. This product also contains Panthenol which has a similar effect to vitamin B5. It also repairs skin damage in a matter of a few uses.
Pros:
The cream has a low pH to promote the use of any skin type.

Free of artificial color, parabens, and fragrance.

Keeps the aged skin healthy.
Cons:
Doesn't work with other products, which might make its use difficult if you have combined skin.

More helpful for dry skin than oily complexion.

Some customers noticed the skin breaks out if used more than once a day.
3. The Face Shop – Rice Water Bright Cleansing Foam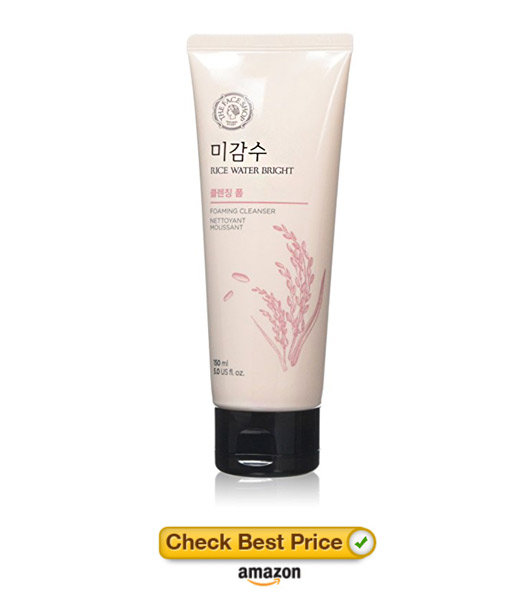 The Face Shop decided to release a package which includes an oil-based cleanser and a foaming agent. The two products work as a package which cleans out impurities and any other leftover products on your face. Yes, they also remove make-up.
Pros:
It doesn't hurt the eyes or dry the skin.

Suitable for all skin types, including acne-prone complexions.

Brightens the skin while nourishing the pores.
Cons:
The cleanser may feel too oily when it comes to removing make-up.

The foam has a soapy scent which some find inconvenient.

Some customers claim that it dries sensitive skin even more.
2. Too Cool for School – Egg Mellow Cream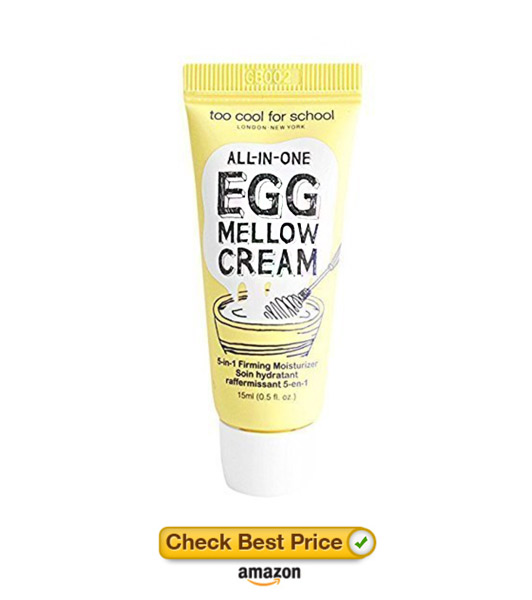 We introduce you to a five-in-one product that revives tire skin using an essential active ingredient – collagen. The product comes enriched with egg yolk extract and egg white extract, together with inka omega oil for intense nourishment and elasticity.  
Pros:
Skin looks more supple and youthful after use.

Works as a serum, priming moisturizer, neck and eye cream as well as a sleeping mask.

Calms redness on cheeks.
Cons:
The product is design with a pump which allows some of the leftover cream to waste.

Some customers say the smell is too intense to bear.

It doesn't absorb with the same speed for all skin types.
1. Seoul Ceuticals – Multi-Function All-in-One Anti-Aging Snail Repair Cream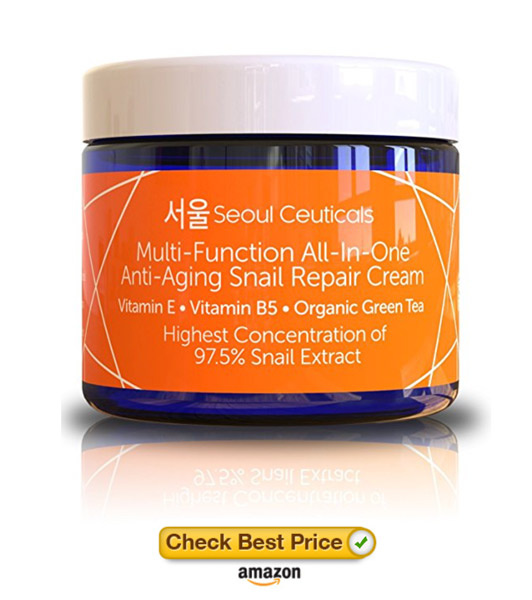 The high concentration – 97.5% – of snail mucin extract makes the cream more effective than other choices. Skin is brighter, healthier and youthful after a few days. Manufacturers even guarantee this with a refund if proven otherwise.
Pros:
Harvested in a cruelty-free environment – snails move and live as they would in the wild, manufacturers claim.

The product also contains vitamin E, aloe vera, shea butter and jojoba oil.

The cream is also naturally anti-microbial.
Cons:
Contains Xanthan Gum, Sodium Benzoate, and alcohol.

Surprisingly, the snail mucin is listed fourth on the ingredients list. As per market demands, such listings include ingredients based on their concentration in the product – from the most to least.

Some claim it triggers rashes. So, test a dip of the product on your neck or hand before applying it to your face.
Final Thoughts
Korean skin care products are the revelations of recent years. How did South Korean brands decide to feature premium products available for the average customers? As you might see in the top, some develop creams based on natural ingredients, while others include collagen or vitamins with high power.
This countdown includes all the Korean skin care products one may choose. The pros and cons were compiled based on manufacturers' statements and buyer opinions. Therefore, remember that finding the best outcome is a matter of personal choice. Each complexion is unique – so try out and see the product that suits you most!
Thanks for reading Top 10 Korean Skin Care Products. If you have any questions, please leave them in the comments below.
Now that you know the best Korean skin care products,
I recommend you learn the famous 10 Step Korean Skin Care Routine
Images Source: Depositphotos.com.
Author bio:
Amina Spencer is the Senior Editor of Today Best Reviews, a site which reviews products from different niches. Her previous job was as a Content Marketer and she graduated from International Marketing, Hult International Business School.
I recommend more Korean skin care articles: