Moisturize OVER makeup with Vegetable Glycerin for dry skin! I'm telling you not only how to have a more moisturized face, but to keep you makeup looking fresh and dewy all day long!
In winter is when I need vegetable glycerin the most. When my face is looking dry after I put on my makeup, that's when I spray on the vegetable glycerin! Don't put lotion on top of your makeup, spray vegetable glycerin, here's how…Moisturize OVER makeup with Vegetable Glycerin to fix your dry skin. Even if I moisturize before I put on my makeup, sometime my skin is still dry. This is especially useful if you put too much powder onto of your foundation and the powder starts to dry out your skin! If you have ever smiled and your makeup left creases on your face, this is for you!
How to Moisturize over makeup – How to use Vegetable Glycerin for Dry Skin
1. Purchase some organic vegetable glycerin, I find mine on eBay! Search for 100% pure Organic Vegetable Glycerin here on eBay!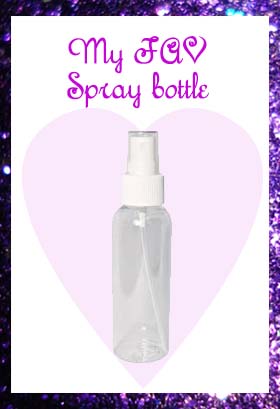 2. Get a fine misting spray bottle. You can use an old clean hairspray bottle. Little travel size beauty bottles from your local dollar store are my fav!
3. Pour a ratio of 20% Vegetable Glycerin and 80% water
4. Shake up your new dry skin moisturizer
5. Spray a generous 5+ sprays of the mixture onto your makeup
6. Allow the moisturizer over your makeup to absorb into your makeup and skin
7. You should notice an immediate radiant glow! If not, spray 5+ more times and enjoy the full effect!
8. Keep this mixture tightly sealed to keep effective*
DIY Moisturizer over makeup Benefits for Dry Skin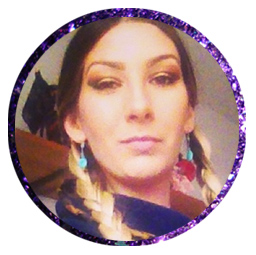 Obviously this will add a comfortable amount of moisturizer to your skin on top of your makeup.  The vegetable glycerine will nicely help plump up fine lines and wrinkles or lessen creases that your makeup has fallen into. Your skin will look immediately more luminous and your makeup will look refreshed!
This has saved my beautiful makeup from me having to remove my makeup and re moisturize my dry skin. This is also my preferred and the best method how to moisturize over makeup. For years I have been searching for a way how to moisturize over makeup, and I've tried everything from: steaming my face to moisturize over my makeup, patting lotion onto makeup, spraying water on top of my makeup, spraying witch hazel onto my makeup, spraying green tea onto my makeup… I got creative in my attempt to moisturize over makeup!
Vegetable Glycerin Benefits for Dry Skin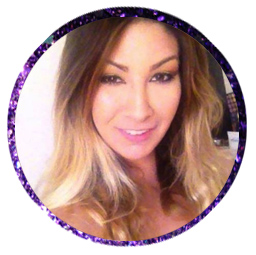 Vegetable Glycerin works by drawing moisture from the air onto the surface applied. There must be moisture present for it to work properly, this is why we mix it with water. * If you leave your mixture open, the vegetable glycerin will draw moisture into the container and dilute itself! Powerful beauty moisturizer! Look at my pic on the left how my skin is glowing! Your skin will glow too! Skin that looks dewy and moist is youthful looking skin! Read the article I wrote sharing my Anti Aging Tips for Skin Care. Moisturizer over your makeup can be a big help!

Difference between Vegetable Glycerin VS. Glycerin
Vegetable Glycerin: All Natural Vegetable derived product
Glycerin: Derived from animal fat ;( Product sits on top and does not absorb deep.
Overall I prefer vegetable glycerine to moisturize over makeup. vegetable glycerine is a strong humectant, meaning it us able to retain moisture. Take a look at some of your beauty products such as lotions and hair conditioners, I guarantee you will find glycerin as one of the ingredients. Remember that ingredients are also listed from the highest concentration to the least concentration. Notice how water (aqua) is usually first? However, I prefer vegetable glycerin because it absorbs deep and I like knowing I don't have animal fat on my face..lol 😉
Hello! Use this spray bottle as many times you want during the day! I like to use it before and after I apply makeup. Keeps my makeup looking natural and fresh! Remember not to put lotion on top of your makeup, it will make it look cakey and will look like glue! lol. Use this Moisturizer over makeup method instead!
Thank you for reading "Moisturize OVER makeup with Vegetable Glycerin for dry skin!" Please let me know if you have any questions about Moisturize OVER makeup or if there's anything you'd like to recommend I add to this mixture.