How to Firm Skin on Face – this is a DIY DMAE Spray homemade beauty remedy to firm sagging skin on the face. This also helps with wrinkles for a bonus! DMAE is a popular ingredient in many expensive skin firming creams that we are going to use for pennies!
I'm excited to finally share this skin care secret!!! If you want to know How to Firm Skin on Face, this article is for you!
How to Firm Skin on Face is one of the top skin care questions I get. There are some amazing skin firming creams on the market that I love to use for the daytime that have SPF and other skin goodies in them like my fav Estée Lauder Resilience Lift .
However, in addition to using this, I like to also indulge my skin with a higher concentration of DMAE by making my own to get more bang for my buck. I love to spray DMAE on my skin while I'm adding my skin moisturizer. This way it absorbs into my skin while I'm in the process of getting my skin prepped for the day. WIth my own personal results and in my opinion this is the best way how to firm skin on face!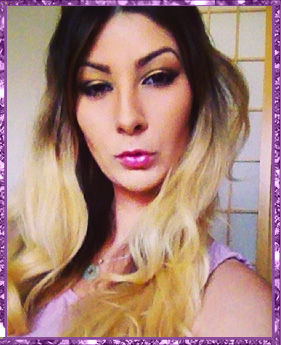 What is DMAE? It's know as dimethylaminoethanol, a naturally occurring substance that facilitates the synthesis of a neurotransmitter acetylcholine. That's a mouthful of science talk! DMAE comes in a powdery granulated form looking like fine white sugar… Ok, let me break it down… Using DMAE is how to firm skin on face.
Did I mention I'm in my 30's ? Say hello to these cheek bones ..lol
FACT: DMAE is the ONLY ingredient that has been proven to REVERSE Facial Sagging!!
Have you ever asked yourself the following?
"How can I firm and lift sagging skin?"
"What's the best skin care product to firm my skin?"
"What is her beauty secret to stay looking so young?!"
"What is the most natural way to tighten skin?"
"What is a natural facelift remedy?"
DMAE is the answer!
How's that for a fun fact? We end up paying tons of money for only tiny amounts of DMAE in thousands of expensive beauty products. However, DMAE is actually really cheap and can be found on my fav site eBay. Click here to search eBay for DMAE powder .
Ebay is a good place to buy DMAE powder. The best thing about buying the DMAE powder is it WORKS to firm skin on the face, the second best thing is cheap, and the third BEST thing is…it lasts for a super long time. You can make a hundred anti aging beauty sprays or lotions if you wanted, not to mention experiment and add other skin care ingredients like aloe vera!
All you need is 1 1/4 teaspoons to 4 ounces of water. In other words, just buy a small amount to give it a try. You can also add this beauty gem to all your beauty products such as your facial toners or moisturizers. Or I suggest to make your own with water and spray it on. I promise this is really how to firm skin on face and deep down to the muscles. Read below and enjoy!
How to Firm Skin on Face – Make the DIY DMAE Spray to Tighten and Firm your facial skin!
I LOVE making my own money saving skin care products!
1. I'm using a 4 oz spray bottle and I'm putting 1  1/4 teaspoons of DMAE powder
2. Use warm water to make sure the DMAE dissolves
3. Shake the mixture
4. Spray on your makeup free face. (you may apply moisturizer on top)
5. Let is absorb into you skin
6. Spray a little more on top and let it absorb again ( I like to ensure it's evenly spread)
7. Within 20 minutes your skin will look firmer and also help with wrinkles
This How to Firm Skin on face and tighten the skin on the face as well. Some people report having a temporary tingling sensation for a few seconds. I temporarily get that tingling sensation in my forehead facial muscles when I use the Estée Lauder Resilience Lift. That just meant the DMAE was working! LOL. I love how this sculpts my cheekbones and makes everything look tight on my face. You will too!
I'd much rather have people ask me How to Firm Skin on the face before they ask me about removing skin wrinkles because saggy skin is the biggest aging issue! Saggy skin is an aging factor that's more noticeable than wrinkles.  The muscles below your skin is what keeps you looking young. Stimulate the facial muscles with DMAE and that's your first solution how to firm skin on face.
Think about it, you need a good solid foundation for your skin to rest on, working against gravity! Tighten up your skin fast with simply DMAE and water. DMAE is good for anti aging and skin care, everyday! Take a before and after photo. I bet in 20 days people will really notice, however the most important person to impress is YOU!
I highly suggest this DMAE spray for people that have lost a lot of weight too fast, it helps tighten up skin that was stretched from weight loss. Also for people that don't get enough sleep at night such as people who have Sleep Apnea, this would greatly benefit their morning skincare routine to fix tired looking saggy skin and make the skin look tight again.
I hope this firming spray can help anyone feel fabulous! I really love this spray and I'm using it everyday.
Thank you for reading How to Firm Skin on Face – DIY DMAE Spray
🙂 Jen