Looking for some elegant office fashion ideas? Here's my outfit of the day work edition.
I wore some neutral colors making it an office friendly and polished look.
The stars of the show: Grey midi skirt, button up blouse with gold buttons, Coach purse with purse ball charm accessory, comfortable neutral beige 3 inch heels, gold belt with rhinestones, gold drop earrings. Check out the links where I purchased everything online.
Women's Office Work Apparel Outfit of the Day #OOTD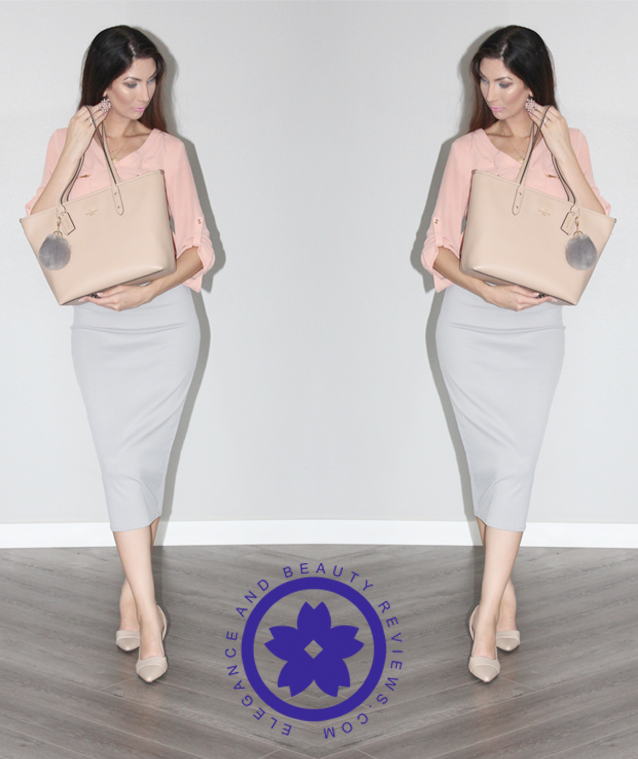 I'm loving this purse ball trend. This is my beige coach purse, my favorite. Yes I have a fuzzy purse ball in every neural color.
Loving this gold stretchy belt with rhinestones. Neural colors are my favorite. If you have neutral, you can match them with any outfit.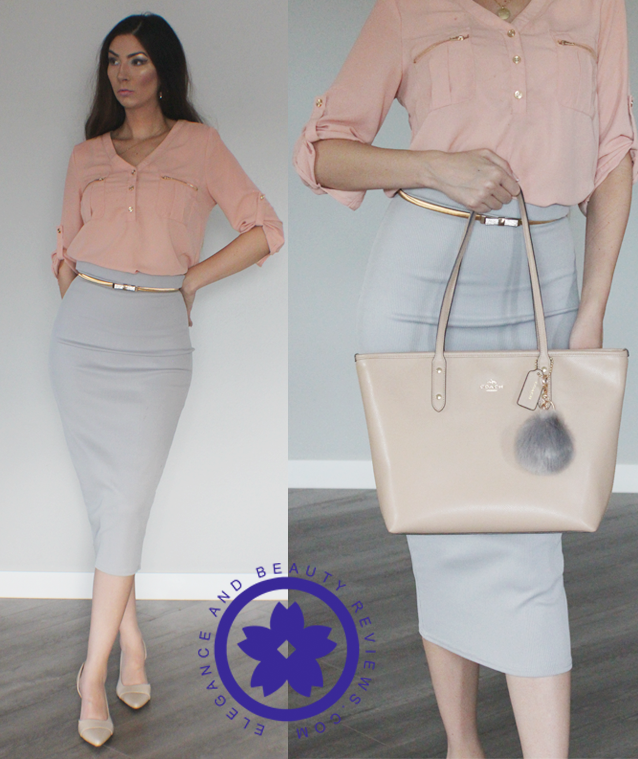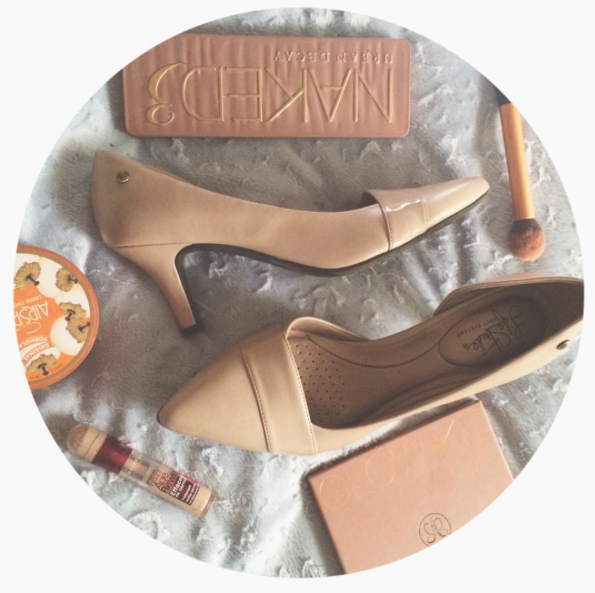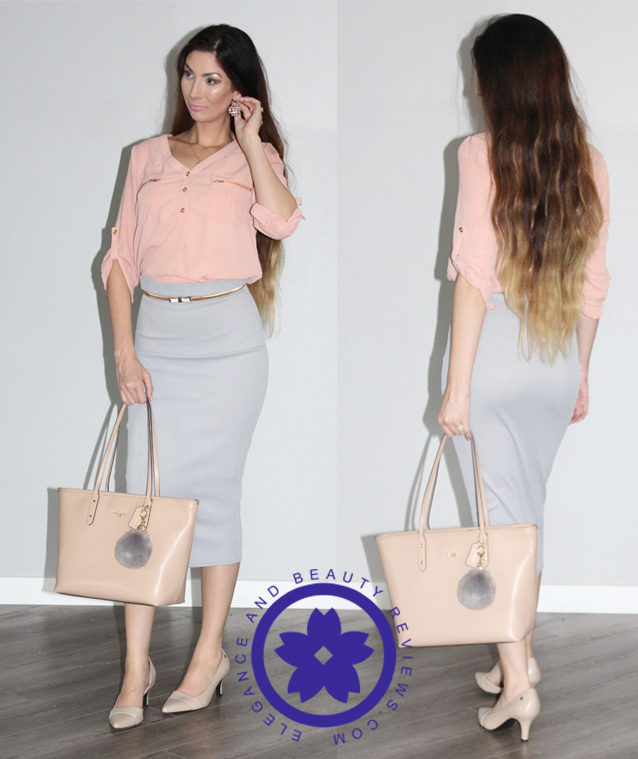 No panty lines! Fighting panty lines is a battle I win by wearing SPANX higher power shorts. Link below.
Check out my furry purse ball addiction:
Details! Close up photo! See my gold button? Notice my buttons are all buttoned up no cleavage.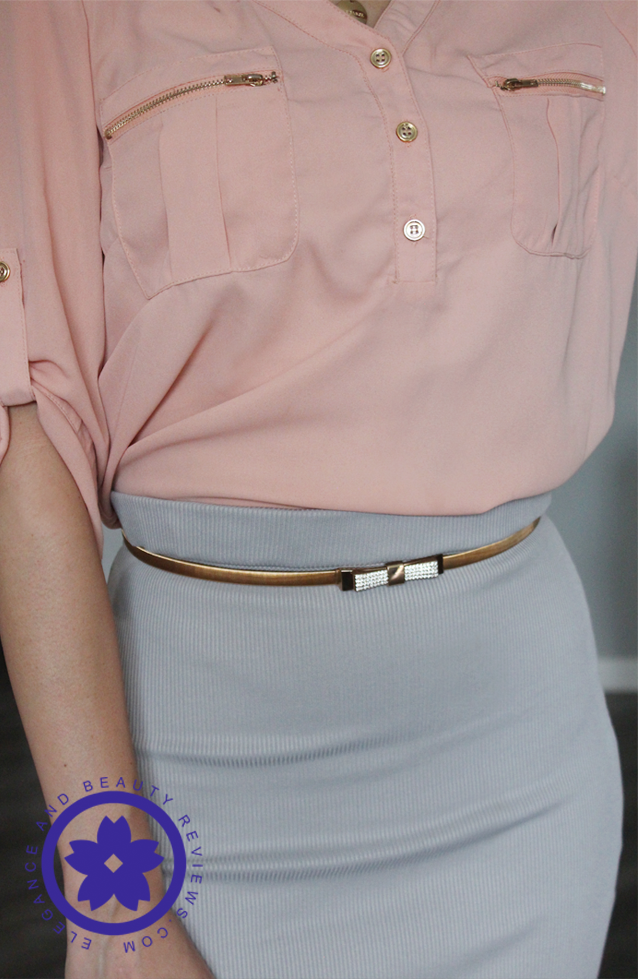 I also tuck in my shirt nicely without adding bulges to my skirt by using a Spanx. I tuck my shirt into the Spanx.
Like my Outfit of the day? 
Shop this Look:
Get your furry purse balls here:
Midi Skirts Online:
I purchased my Midi grey ribbed skirt from: https://www.prettylittlething.us/clothing/skirts/midi-skirts.html
Elegant buttoned up blouses online:
Beige pumps online:
Beige purses online:
Gold stretch rhine stone belts online:


Thank you for taking a look at my fabulous  Outfit of the Day, Women's Office Work Apparel Edition. Are these images pinterest worthy? Please feel free to share.
Last but not least, my spanx higher power shorts!:
Want even MORE Elegance in you life?
Check out these elegant office supplies I reviewed:

Thanks so much for checking out my outfit of the day!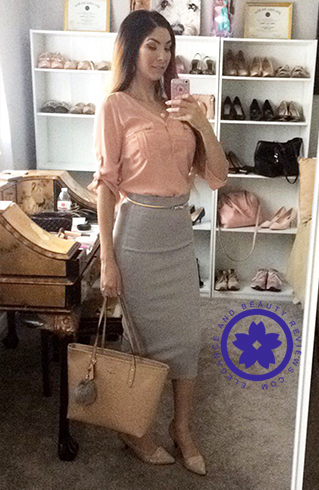 Here's a good 'ol selfie #OOTD
What's your favorite thing to wear to work?
Any questions? Please ask in the comments below.
XO
Jen