Tatcha the Essence Review + DUPE
Tatcha the Essence review for you today.
+ Tatcha Essence DUPE
The skin care company Tatcha, just added another game changing step to their skin care collection, called the Essence. It's known as a beauty water that delivers instant moisture to the skin and skin plumping antioxidants. This beauty water is best used for making all your skin care products absorb deeper and work better. Check out all the benefits listed below with my personal review. *New dupe update included!
I've been really excited for this release, Tatcha the Essence because it's been eight years in the making, and it's arrived!
Every morning and night, I've been adding this seven second step to my skin care routine and all I can say is I defiantly love the results. My skin looks so smooth, and healthy. Check out all the information about the Essence, as well as my final thoughts and personal Tatcha the Essence Review.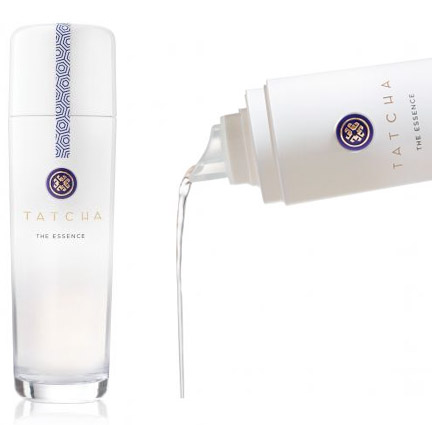 How do I use Tatcha's the Essence?
After cleaning and exfoliating your skin, simply pat a few drops of Tatcha's the Essence onto your skin.
Pat onto your face and neck. Apply anywhere you would normally apply your skin care products such as serums and moisturizers.
You will notice immediate hydration and softer skin once absorbed. When your skin is dry, apply your serums and moisturizers.
You can also apply more of the Essence during the day.
After prolonged use, you'll notice brighter, more youthful skin.
First, I noticed more hydrated skin after one day of using the Essence. Second, my skin looks incredible with or without makeup.
The Essence gives my skin a beautiful brightened effect. After, one week my skin was brighter!
Tatcha the Essence – Packaging: smart and elegant
This is an elegant bottle design. I was surprised at how slow the water pours from the pretty spout. This gives the perfect amount of water. You'll never have to worry about spilling the water by accident! The water stays perfectly safe in the bottle with its slow pour design. Also, the generous amount of 150 ml will last a long time.
What's a beauty water? – Tatcha the Essence Review
Beauty water is a skin care multi-tasker super star. It tones, hydrates, exfoliates, brightens, softens, plumps skin, and cleanses. You can use beauty water as often as needed and it's good for all skin types. It's oil free too.
Tatcha's beauty water, the Essence is probably the highest quality beauty water on the market because of its high quality and authentic nutrients. Nutrients such as green tea, rice, and algae.
Because Tatcha uses the same time honored ingredients the Geisha have documented in historic skin care documents.
Another Step to my skin care routine?! Yes!
Here in the West, skin care is marketed in three – four easy steps. Cleanse, tone, moisturize, and sometimes exfoliate or use a serum. However, in the East it's common for skin care to have as many as ten – fourteen steps. Amazing right? In the East, skin care starts as early as childhood and in the West, it commonly starts in our late twenties to thirties when we get our first wrinkle. Check out the 10-step Korean skincare routine.
What are the skin benefits of Tatcha the Essence?
Anti-aging – softens wrinkles
Smoother skin
Skin resurfacing
Plumper skin
Deep skin hydration
Better performance of all beauty products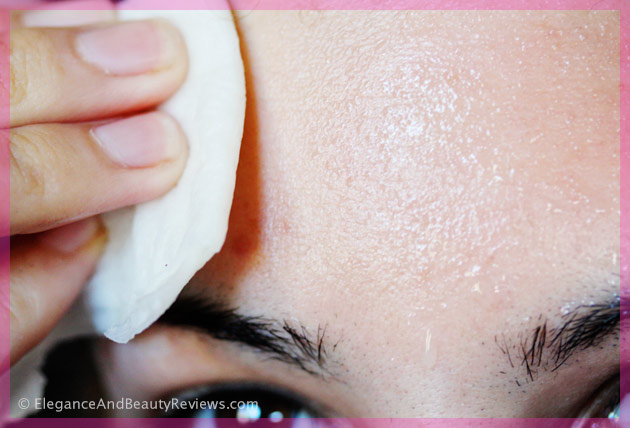 Related: Make your own beauty water (rice water!)
My review and results – Tatcha the Essence Review
To cleanse my skin, I use the first two steps in Tatcha's the Ritual skin care collection. After applying the the Essence to my freshly washed skin, I pat a little extra under my eyes. (where I tend to get dry skin) I also applied some to my neck and use the leftover on my hands and fingers. Immediately, my face and skin feel baby soft. I let it absorb into my skin for a few minutes.
Usually, I brush my teeth while waiting for the next step. Finally, I add my Tatcha serum and moisturizer (as shown in the Ritual skin care routine). My skin feels super moisturized after applying my Tatcha moisture silk cream. I use this step both morning and night.
My skin looks fresh and moist all day. I have noticed a brightening effect to my t-zone. My skin looks radiant and youthful. Zero wrinkles. I'm really happy adding the Essence to my skin care routine.
In conclusion, I also love using the Essence on my makeup free days. I'll cleanse my skin, and wear the Essence along with my moisturize and I'll spray Tatcha's Luminous Dewy Skin Mist on top.
Where you can buy Tatcha the Essence online
Tatcha The Essence DUPE Alert!
I was shocked that elf cosmetics has an amazing dupe for only $10! Yes. I have been using it and it's really fantastic I promise.
If you can't afford The Essence, this is a great Tatcha dupe. Check out the elf Hydrating Water Essence here. I just love it when a dupe has either a similar name or package design don't you? I had to laugh when it had the word "essence" in it.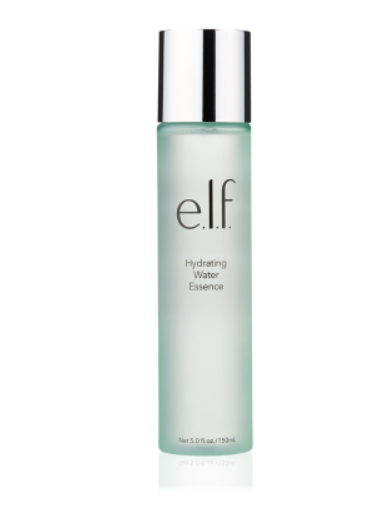 And last, please let me know if you have and questions about using Tatcha the Essence. Thanks for reading my Tatcha the Essence review.
I'd like to also point out that my review about the Essence is my real honest review. Tatcha did not sponsor this blog post, nor was I gifted their beauty products. 100% genuine review.
I LOVE to save money, so I switched to using the Tatcha Essence dupe by elf.
-Jen