Tatcha Rice Enzyme Powder Review
Tatcha Rice Enzyme Powder Review for you today. A great exfoliator for sensitive skin. Yes, it's a cleanser and an exfoliator that has an enzyme activated by water. Another amazing skin care product by Tatcha. I've been using this Tatcha exfoliating rice enzyme powder for the past six months, it's amazing.
Today I'm going to share my full review of the Tatcha polished classic rice enzyme powder. I purchased the full size for $65.00 for 60 g / 2.1 oz.
(You can also purchase the travel size for $15.00 /10 g /.35 oz.)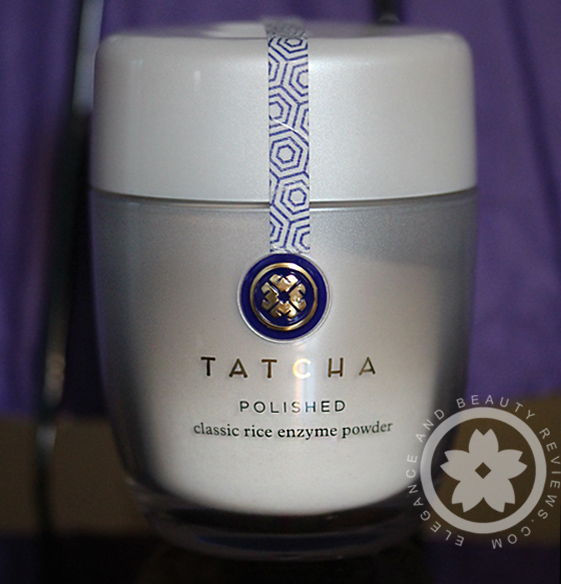 [wp_ad_camp_3]
Everything to the skin care benefits I experience, packaging, tips, and I'll answer your questions. Keep reading my Tatcha Rice Enzyme Powder Review.
First Impressions – Tatcha Rice Enzyme Powder Review
I had no idea what to expect. First, I thought this was going to be like a sugar scrub or something rough. Nope. This is the most gentlest exfoliator I've ever tried. It's powder soft, hence being called a rice powder enzyme. 😉 duh right?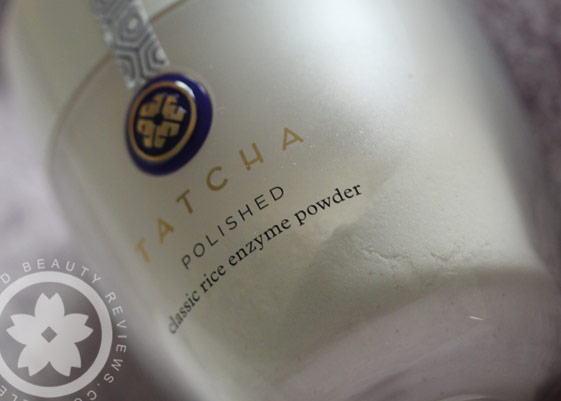 Tatcha Rice Enzyme Powder Review – How long will this product last?
You only need a dime sized amount of this powder poured into your wet hands and applied to your wet face. I've had this for six months and I still have half of the product remaining. In other words, this Tatcha rice enzyme powder purchase is going to last you approximately one year.
I lather this into my hands and patted it onto my face and neck. It feels so luxurious.
Tatcha Rice Enzyme Powder Review – Tips
I recommend that you lather this into your hands first because every time I apply it onto my wet face with dry hands, it clouds up and I accidentally breath it in LOL.
Use this after removing all your makeup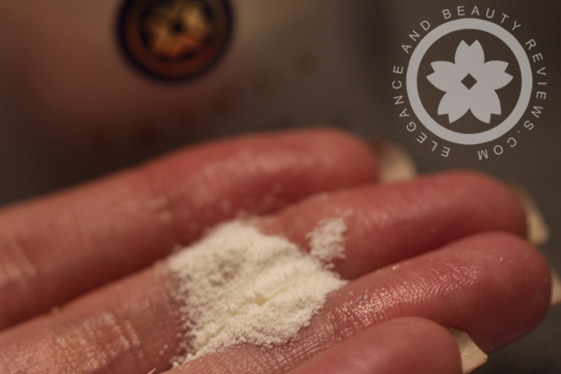 This is my favorite step in Tatcha's beauty ritual. Tatcha rice enzyme powder has the thickest lather. I love the way it foams up onto my face. It leaves my skin feeling literally squeaky clean. Yes, my face really made a squeak noise. OMG right?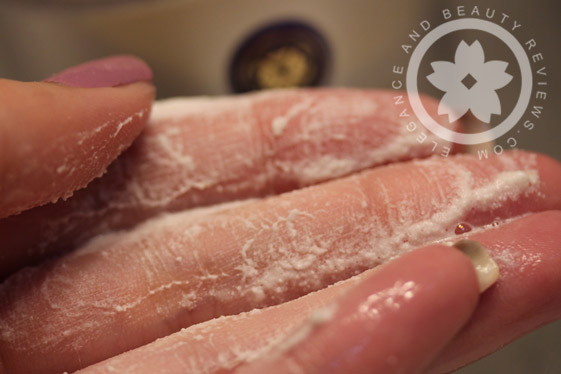 Right away, what I LOVE about this Tatcha exfoliating rice enzyme powder, this reduces any redness in your skin!
After using this Tatcha rice powder, my skin has significantly reduced redness. I was amazed.
If you're like me, and you use a pore extractor in between cleansing your skin, you get red marks around extraction areas.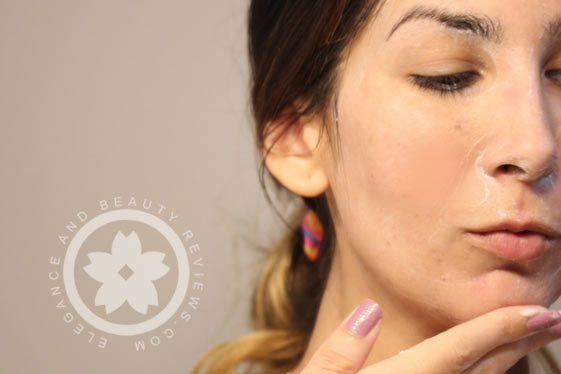 After applying this to my skin I like to let it sit on my face for a minute as I brush my teeth. I feel like it pampers my skin with goodies.
When I rinse my face, my face feels so refreshed. I'm pretty sure my face says "ahhhhh." hehe.
This product reminds me of a discontinued powder enzyme water activated cleanser by bareMinerals. It was good, but this new Tatcha one is so much better!
How I use this Tatcha Rice Enzyme Powder
Morning: In the morning, I use this on my makeup free skin with my clarisonic. It helps remove any excess oil and my moisturizer from the night before. It's recommended to keep the product on your face massaging for 10-20 seconds.
Night: After using the first step, the cleansing oil, I apply the Tatcha rice enzyme powder to my wet face using wet hands. Next, I prep my skin for moisture by applying Tatcha the Essence. (It makes your moisturizers and serums penetrate deeper into the skin)  I apply the Tatcha supple moisture rich silk cream.
Removes excess oil!
Seriously. Many people get freaked out from Tatcha's first step the cleansing oil. Good news! After you use the cleansing oil, this Tatcha Rice Enzyme Powder will remove the excess oil left over. It's perfect.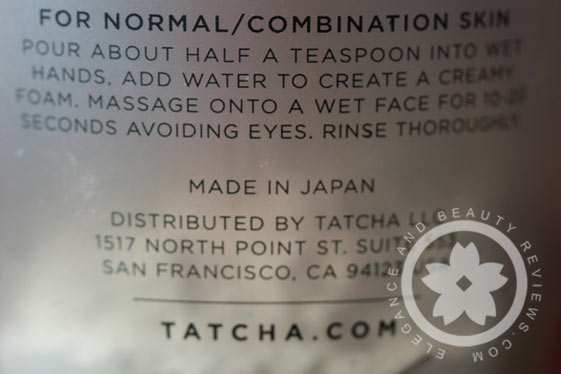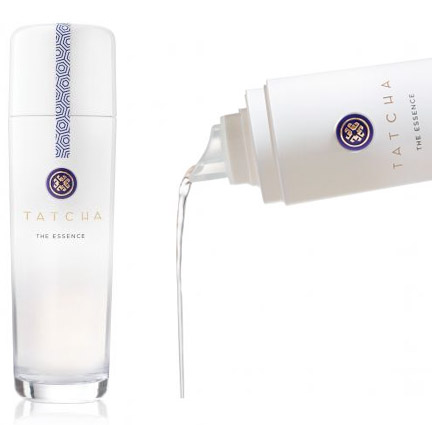 Related: I love using Tatcha the Essence before applying my moisturizer
This Tatcha video shows the texture and lather:
Tatcha Rice Enzyme Ingredients
The main ingredients that make this great for your skin are: Rice powder (of course) Microcrystalline Cellulose (it's a wood pulp), Potassium Myristate (natural fatty acid), Cellulose (natural plant cells), Papain (papaya Extract -great exfoliant), Camellia Sinensis (green Tea) Leaf Extract(antioxident), Houttuynia Cordata (dokudami) Extract, Oryza Sativa (rice) Bran (exfoliant), Algae Extract (moisture), Glycerin (good for moisture), Dextrin, Potassium Sorbate, Sodium Benzoate(food preservative), Iron Oxides (natural mineral for color)(cl 77492), Ultramarines, Alcohol, Phenoxyethanol.
As you may notice. The ingredients Tatcha uses for this rice enzyme powder are impressive. My skin absolutely loves it. If you haven't head of some of these ingredients, I encourage you to research them on wikipedia.
[wp_ad_camp_2]
Formulated without:
Mineral Oil, Synthetic fragrances(ad for sensitive skin), Sulfate Detergents(dries skin out, Parabens, PEGs, PPGs, Urea, DEA, TEA or Phthalates.
*This item been reformulated with cellulose (plant fiber) beads instead of polyethylene.
Tatcha Rice Enzyme Powder Review – Packaging: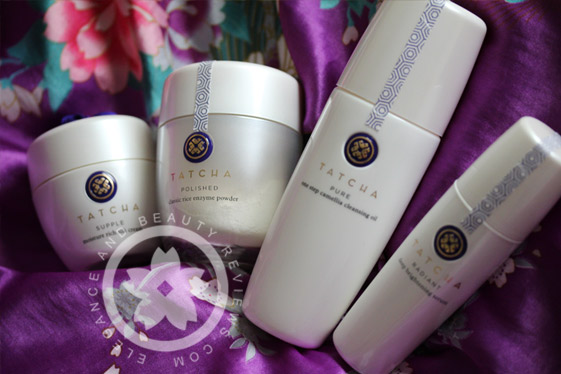 All of Tatcha's beauty products have gorgeous packaging. They're also beautiful to display on your vanity. This Tatcha polished rice enzyme powder comes in a translucent plastic container. They all have a pretty pearl sheen to each product. You can see the rice powder in the container. (see the photo above)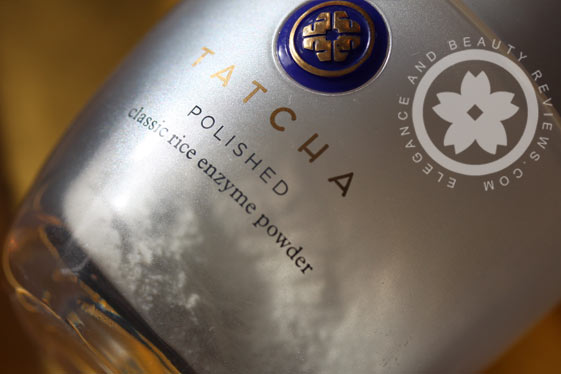 There's also great functionality. Never will you pour too much product by accident. There's a nice little hole that lets you pour out the perfect amount. You never have to worry about finding the pearl powder spilled. It closes securely and it's not hard to open.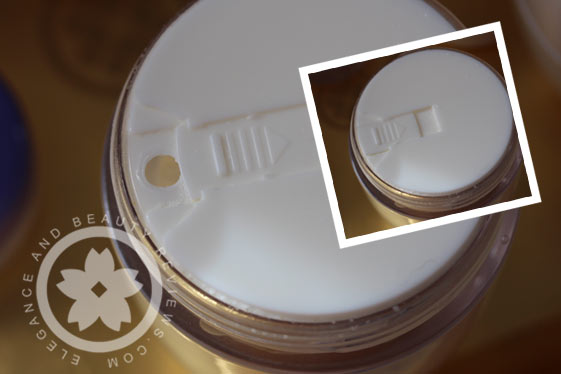 I love the Geisha History Tatcha includes
Even before you open the rice enzyme, there's a nice history story behind the reason rice bran is a prized ingredient: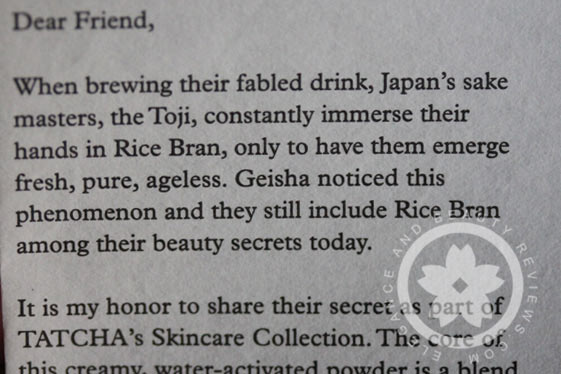 There's a Tatcha rice enzyme powder for all skin types
This is the rice enzyme I purchased for my combination skin: the Polished classic rice enzyme powder.
Take a look of the packaging. There's a different design for each skin type.
Combination skin:
Polished Classic rice enzyme powder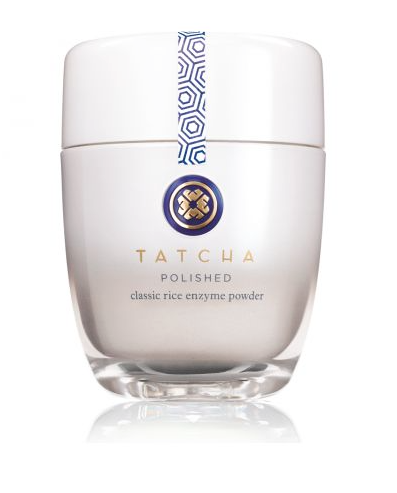 Dry Skin:
Polished gentle rice enzyme powder
Beautiful pink rice enzyme to represent the camellia flower.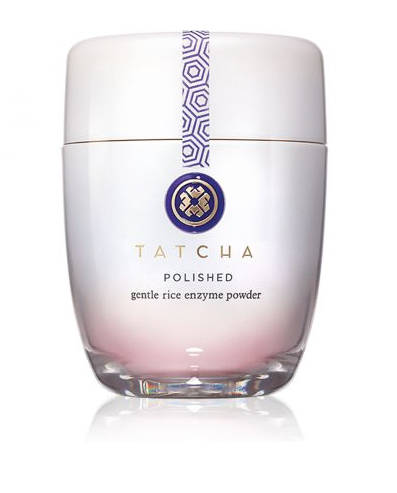 Sensitive Skin:
Indigo soothing rice enzyme powder
Gorgeous indigo packaging. I've tried a free sample of this and it has a beautiful indigo rice powder.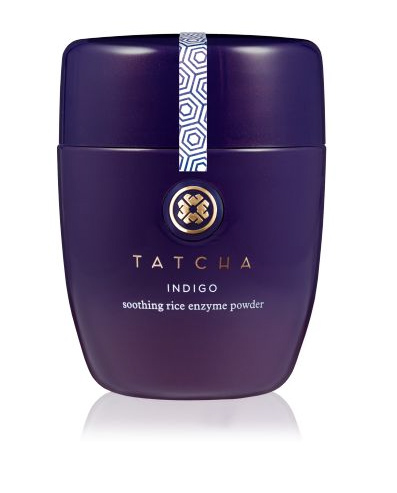 Oily Skin:
Polished deep rice enzyme powder
Elegant light green rice powder to represent green tea.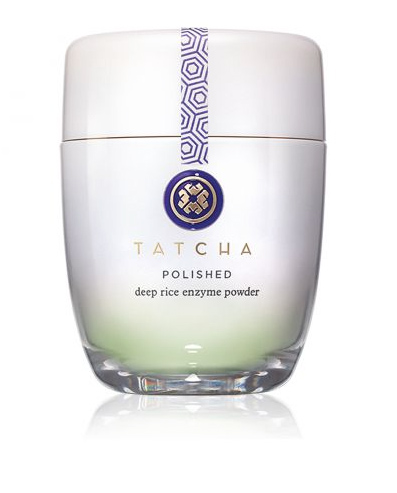 Where you can purchase Tatcha Rice Enzyme Powder online:
Overall, this is an amazing Tatcha product! I also love to use the Tatcha rice enzyme powder in the morning with my clarisonic to get extra lather.
Thanks for reading my Tatcha Rice Enzyme Powder review. If you have any questions, please leave them in the comments.
[wp_ad_camp_4]
I have purchased many products from the Tatcha skin care collection as you can see in the photo below.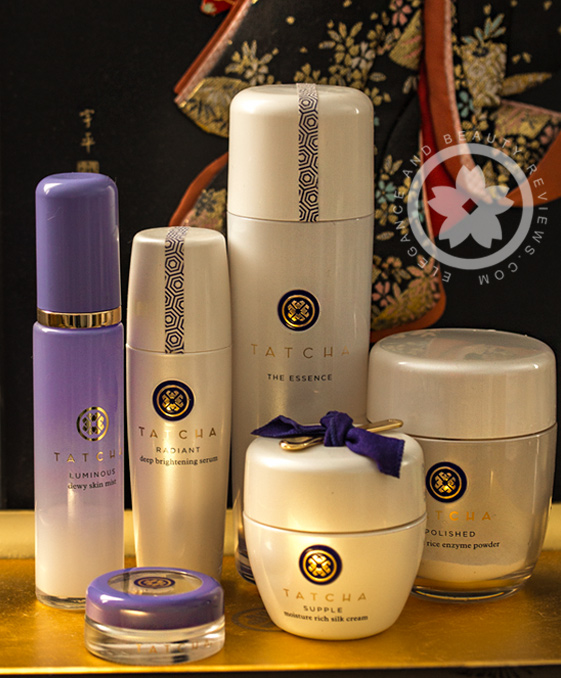 Other Tatcha products I have reviewed and recommend:
Tatcha Luminous Dewy Skin Mist
Jen