elf Hydrating Gel Mask Review
Are you looking for an inexpensive yet amazing face mask?
See what all the buzz is about, read my elf hydrating gel mask review.
E.L.F. has surprised everyone with the announcement of their affordable skin care line.
"Don't let the word "affordable" scare you! You'd find the same good stuff in other expensive gel masks."
Looking at all the ingredients elf is using; they meet my approval!
So let's dive into my favorite new elf hydrating gel mask review!
 
First impressions of the elf Hydrating Gel Mask – Price 
The price of this elf Hydrating Gel Mask is so affordable, $12.00.
I'm happy to see such a high quality product at a price range women can afford.
There's times I recommend products that are far too expensive for especially young women.
[wp_ad_camp_1]
I don't know about you, but when I have a less expensive skin care product, I use it generously! LOL. My face, neck, back of hands.
BUT…I'm ALWAYS super careful not to waste a drop of a $100 face cream? I only use it on my face. Really?! (crying lol why must I be so weird? LOL)
*Hey this elf hydrating gel mask inexpensive and it's also free from parabens, sulfates, and phthalates.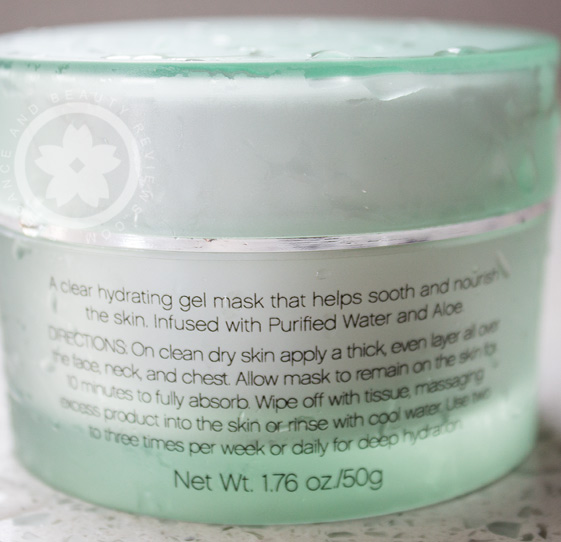 My first impressions of the elf Hydrating Gel Mask – Application
This is a nice lightweight mask that does not feel heavy, greasy or sticky. It actually feels cool to the skin and soothing.
If you've never tried a gel moisturizer or mask before, you'll notice the difference in texture the second you touch it.
[wp_ad_camp_3]
Be sure to apply the mask onto freshly cleansed skin. Next, apply a thin layer to the skin, concentrating on areas your skin feels the most dry. Allow the product to absorb into your skin for ten minutes. I like to take a damp cloth and wipe away the excess cream and then splash my face with luke warm water and pat dry.
As an added bonus, I'd like to mention this gel mask does not have any bad fragrance. It has very little smell. It won't bother you or anyone around you.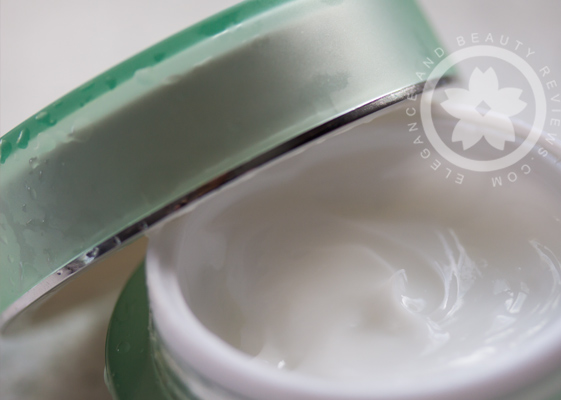 How often should you use this gel mask?
Since I purchased this, I've been using it almost every day for two weeks straight!
I use it after I remove my makeup and cleanse my skin.
I have been using it at least four times a week. It's so refreshing and plumps the skin with moisture.
Use it as often as you like. Always keep your skin moist to look healthy. This elf hydrating gel mask does an amazing job keeping my skin healthy looking and fully hydrated.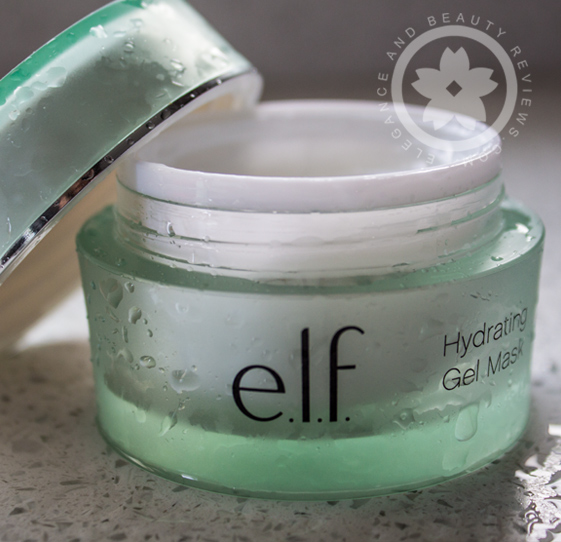 This elf gel mask is specifically designed to:
Sooth
Nourish
Cool
Revitalize
Add healthy glow
Moisturize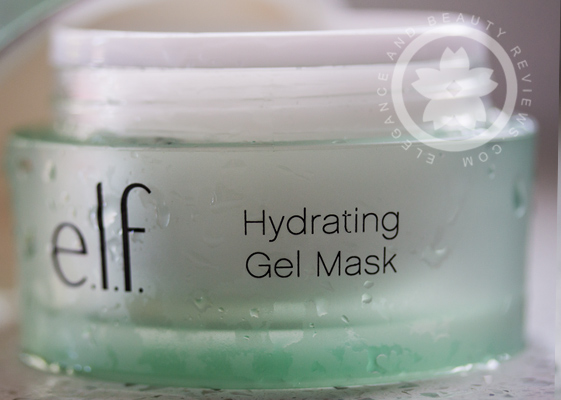 Quality Ingredients that make it worth a try
Take a look at these ingredients! You'd find the same good stuff in other expensive gel masks.
Purified water
Aloe
Coconut oil
Chia Seed oil
jojoba seed oil
Cocoa seed butter

elf Hydrating Gel Mask Review – Packaging
The packaging is pretty basic but simple and cost effective. I think it's actually pretty. It has a simple yet clean look and feel.  You really really can't complain about the packing not being as "gorgeous" as other high end products because the price is conservative so should the design. I have some skin care products that I keep out on display in my fabulous dressing room. These elf skin care items get neatly stored in my vanity cabinets.
[wp_ad_camp_4]
(As photographed above) I really do adore the cute little leaf accent pull tab! OMG. Thank you, this is so user friendly packaging design. For economical packaging, I give this an Elegance and Beauty Reviews Choice award! The color of the packaging is pretty too in my opinion.
I took so many photos of it for this blog post because I LOVE it! 🙂 Can you tell?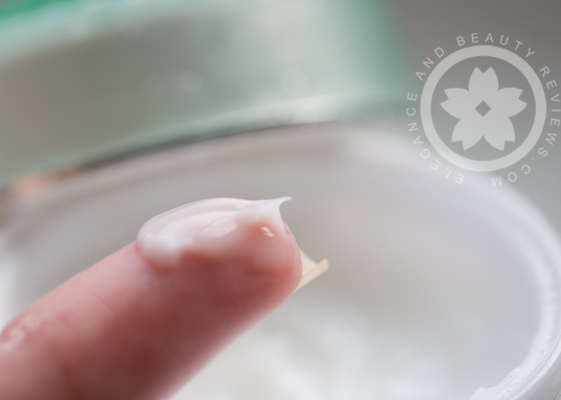 Visible Results
The moment I knew this moisturizer was a winner…
When I looked in the mirror after rinsing this off my face, my skin looks smooth like porcelain.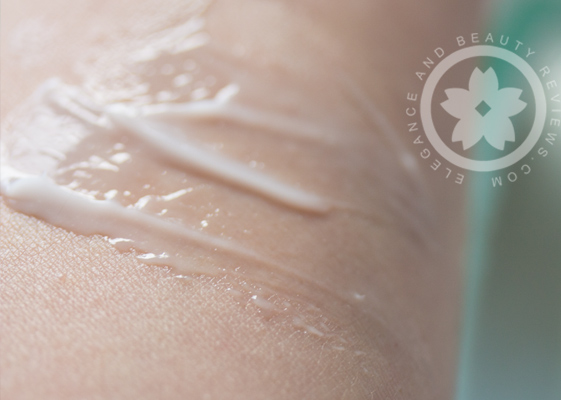 My pores always look invisible and my skin always looks tightened and toned after using a good moisturizer.
Acne? This elf gel moisturizer mask has not given me a breakout so far so good. It's been a couple weeks and my skin can't get enough of it.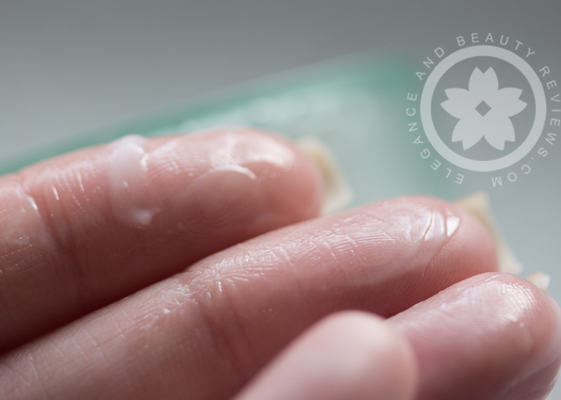 My final thoughts
This is a great moisturizer to stock up on guilt free because of the low cost and effectiveness.
If I ever see this go on sale like at Target or online the elf store, I will purchase like five of them in the 😉 blink of an eye. 🙂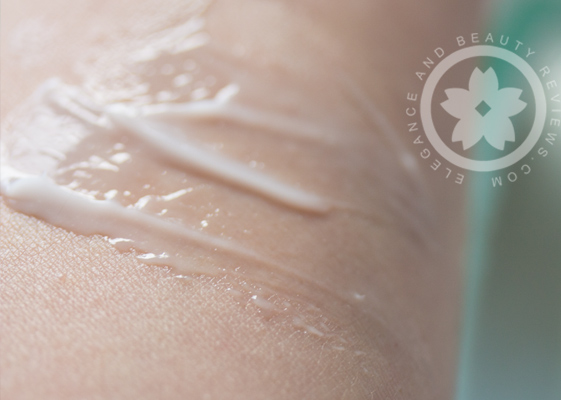 This is a great inexpensive moisturizing gel mask that absorbs deeply into the skin. NEVER feels greasy or like I have oil on my skin.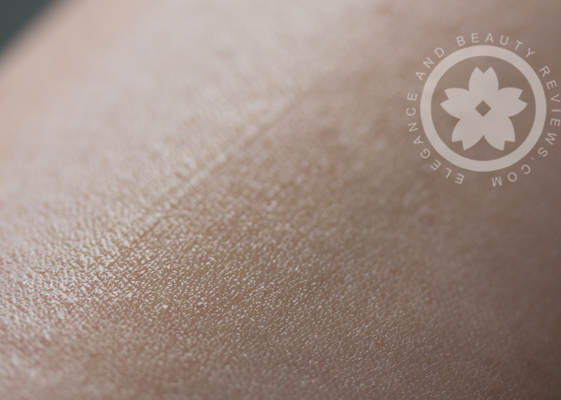 My skin really agrees with this elf hydrating face mask.
In conclusion, yes this gel face mask DOES work and it works great!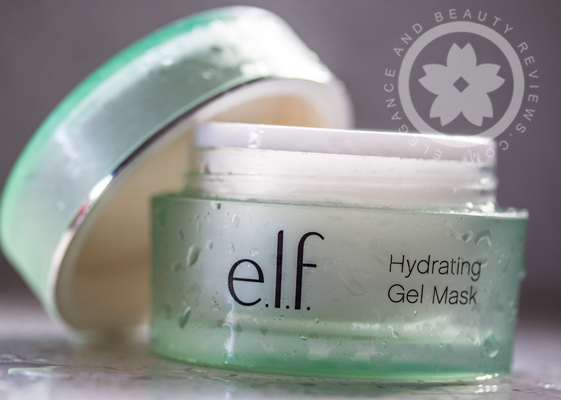 I hope you enjoyed my honest review on the elf hydrating gel mask. I also hope you enjoyed my fabulous photography.
*pssssssst! I know you guys keep asking me what type of lenses, camera, and lighting I use for beauty product photography. There's the link of everything I share.
Any other questions or comments, please leave them in the comments below.
Thanks!
XO Jen