I'm so excited to share this Lime Crime Hi Lite Opal palette review. This is the most unique hilighter on the market, learn why. No, Lime Crime is not paying me to tell you how excited I am about their NEW 3 shade hilighter. Lime crime has put unicorns back on the map. Woo hoo! If you haven't noticed, unicorns are back and the brand Lime Crime is making the most "unicorn worthy" makeup and hair beauty products I have ever seen! Everything is simply stunning!
The packaging, and especially the amazing looks you can create. Let's dive in.
Here's my opinion and review on the Lime Crime Hi lite opal palette.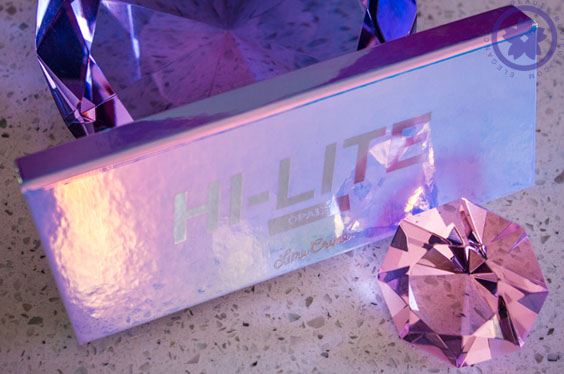 Are you amazed by the first glance of the packaging?! How about the amazing "unicorn looks" you can get?!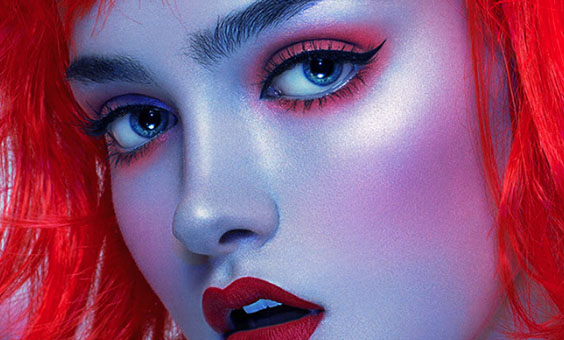 I thought so! Let's check out how amazing this opal palette is now: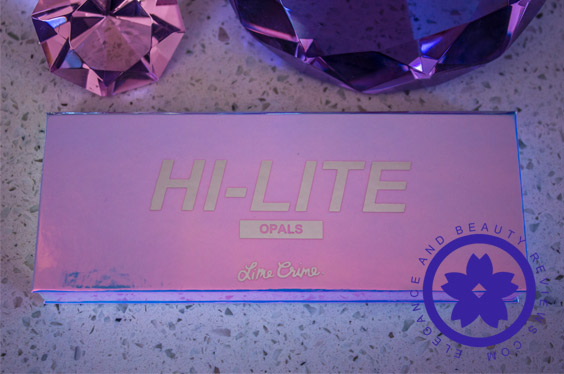 The Packaging
OMG! This palette stands out from any other palette on my desk. It's the most beautiful palette. It shimmers and the colors morph when your move it side to side. How fun and gorgeous!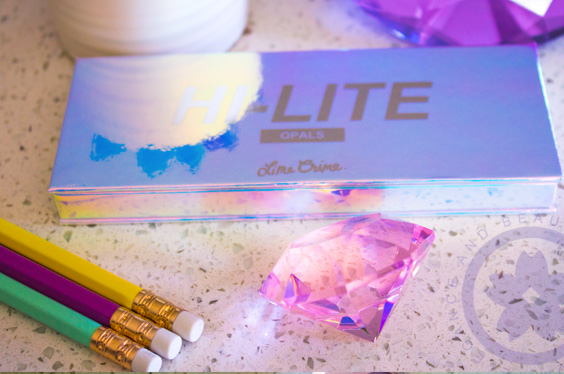 I seriously played with the packaging over and over. It's a smart design. If I was going to design makeup packaging, I'd select this too!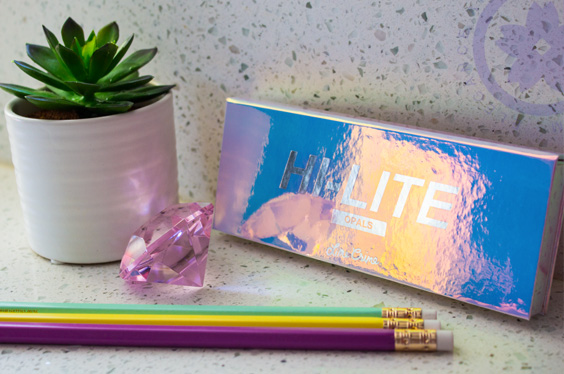 The hinge opens and closes to a nice magnetic snap. I LOVE that attention to detail. Don't you?!
Looks amazing on any desk!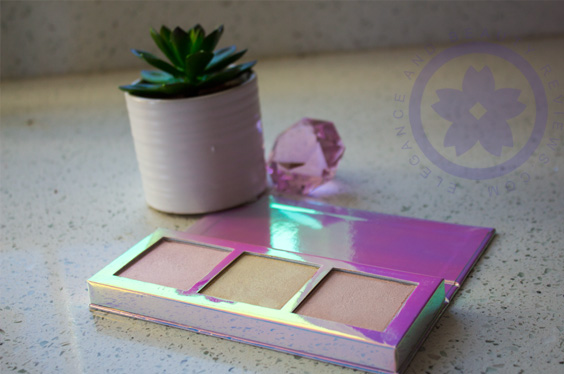 Ok, so the palette looks great opened and closed. If you spill any powder onto the edges, it wipes off perfectly clean.
[wp_ad_camp_1]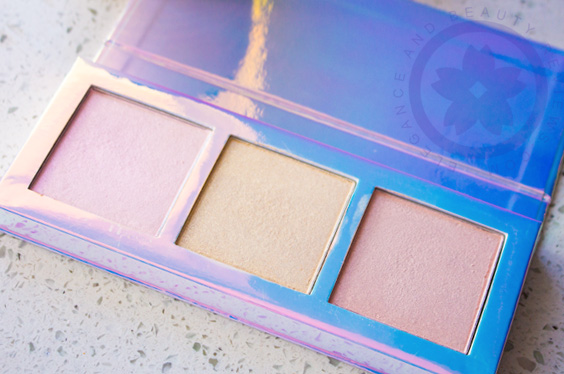 Here's a video I took of the packaging with no filter
The Cost: $34-$38
You can sign up by email and they'll send you a promo code! The price is a little high but you're getting 3 colors and this will last you a very very long time.
Below: Photo of the Lime Crime Opal palette outside in the sun. See the reflective properties?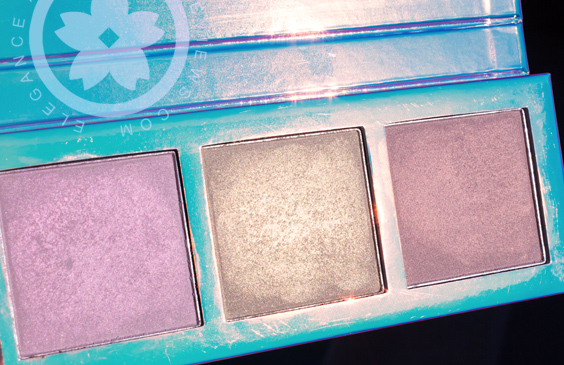 Photo of the back of the palette. The official colors are "Pink, Gold, and Peach."
[wp_ad_camp_2]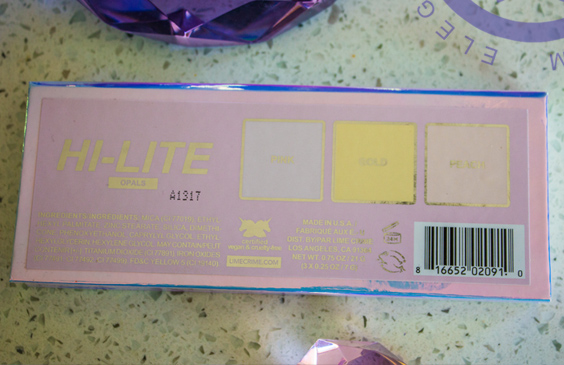 I love how Lime Crime markets this palette!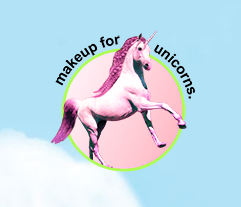 Isn't this fun?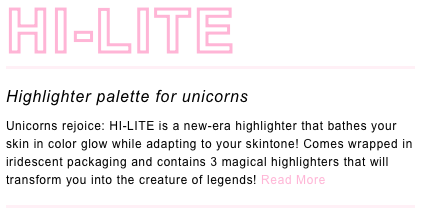 [wp_ad_camp_3]
Ok, now for the extreme closeups. Thanks to my husband for letting me swatch his tan arm.
The application:
Love at first swatch. These colors have the most mesmerizing glow to them. I like how the glow is more diffused and softer. Most hi lighters are very metallic and can be overly harsh to the face. These are more soft and will glow when the light actually hits them. A more sough after "glow from within" look. People will look at you like… "what planet are you from?" "How do you have this amazing sheen to your complexion?" I've been stopped and asked, stared at…

Pink:
How incredible is this iridescent pink? Look at that glow. It radiates elusive beauty. I have been wearing this pink as a hi light on my upper cheekbone. It compliments the blush I wear. It gives a beautiful youthful glow. It also looks amazing around your lips or on the center of your lips on top pf your lipstick. This can create a more pouty appearance to the lips!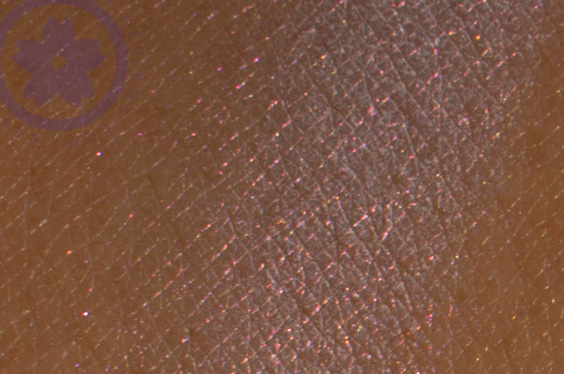 Gold:
I love using this gold color under my eyebrow, the eyebrow bone. My eyes appear larger and goddess like. I even place a dot near the tear duct for that luminous eye look. Makes your eyes look awake and mysterious.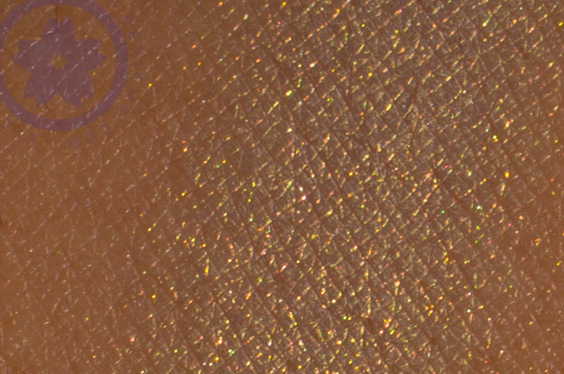 Peach:
Peach can go everywhere! It rocks my world.I use it on my forehead right above the outer corner of my eyebrow blended upwards. It makes my skin look heavenly, like an angel! <3 I also use this on my cupid's bow.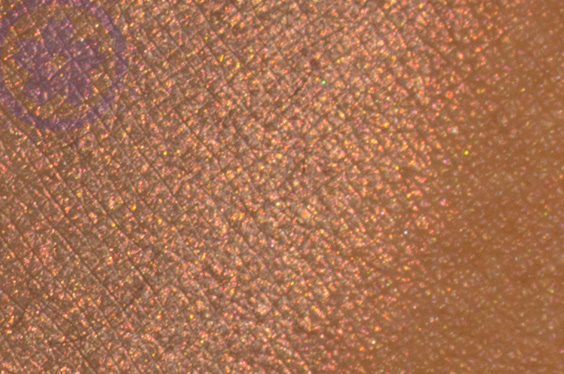 All three swatches: Pink, Gold, Peach:
This photo does not do it justice. The peach on the right is catching the light more and looks so amazing! It's also more blended than the others in this photo.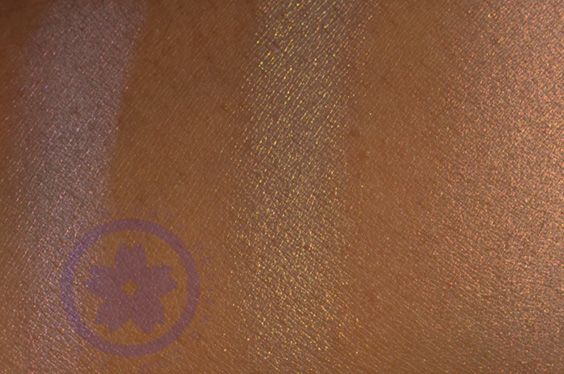 What makes this palette different from the dozens of other hilighter palettes on the market?
One swatch and you'll say "whooaaaa!"
The formula is different!
This hilighter has opalescent pearls that are see through. This means it's not a solid color when applied to you skin, it works with every skin tone allowing your skin to show through.
The glow is color shifting! Meaning, when you apply the hi light, it actually appears on your skin where the light reflects it. It never appears as a flat color. Iridescent.
This does not make your skin look greasy! You know what I mean…. For example, if i put a normal hilighter down the bridge of my nose, I just look greasy. Some hi lighters have fine particles of glitter in them which is a little cheesy. And some make your pores look larger. Some hi lighters out there look too metallic and harsh. However, this Lime Crime Hi Light opal palette gives you a "glow from within" look. I describe as a soft mysterious "moon glow." It's truly memorizing.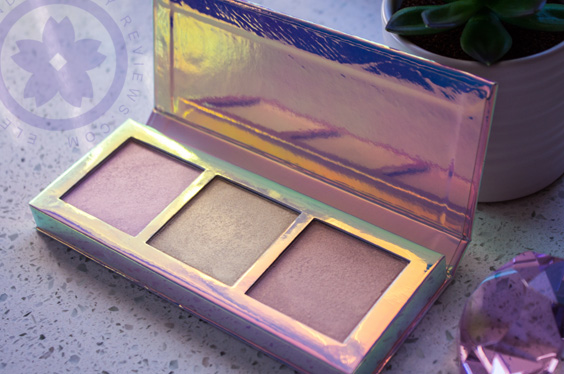 Thank you so much for taking the time to read my Lime Crime HI LITE Opal Palette Review.
I hope this is the most complete and comprehensive blog post of the Lime Crime HI LITE Opal Palette Review. I think I will continue to add more Lime Crime products to my blog.
If you have any questions, please ask me in the comments. XO Jen