Dabo Hydro Collagen Moisturizing Review 3 Piece Set
My Favorite Korean Skin Care Routine
Today I'm reviewing the DABO Hydro Collagen Moisturizing 3 piece set.
I have finally got into Korean skin care and it's amazing.
If you're looking to get started with a Korean skin care routine, this 3 piece set by Dabo – I recommend.
Dabo is a major South Korean skin care company that has many affordable and high quality skin care and cosmetics.
My Husband noticed my Skin looking amazing
After using the Dabo skin care set for only a few days, my husband noticed my skin improvement, well in his words…
"Babe, your skin looks good." ??
You know sometimes that extra confirmation from your husband is all you need to believe your skin care routine is really working.
Yes, I noticed after a few days my skin started to look more even toned. I actually went outside without any makeup. ( just the front of our house lol) Yes, I felt confident my skin looked even toned and healthy, actually glowing.
I'm going to talk about each Dabo skin care item in the Dabo Hydro Collagen Moisturizing collection / set:
Here's a photo of the the box set I received from amazon: (it includes a travel size pair and sheet mask)
Dabo Hydro Collagen Moisturizing Toner (alcohol-free toner!)
(Usually Step #3 in Korean 10 Ten Skin care routine)
The Dabo Hydro Collagen Moisturizing toner removes the excess dirt and grime but leaves your skin deeply moisturized. It's unlike any toner I've ever used. It has a thick liquid consistency. The bottle design is a thick frosted glass, it's very nice. ?
I saturate a cotton pad and wipe it on my face morning and night. My skin always feels pampered after using it and never an over-dry or "tight squeaky clean" feeling that's uncomfortable. It's worth trying. I purchased mine both on fashion nova's skin care section. (it's sold out now but I think you can find it online.) And reordered the box set of Dabo skin care on Amazon and the third time I bought it on Walmart!)
Also, I was surprised to find Korean skin care on fashion nova! That's awesome they keep expanding their website.
Photo I took of the toner: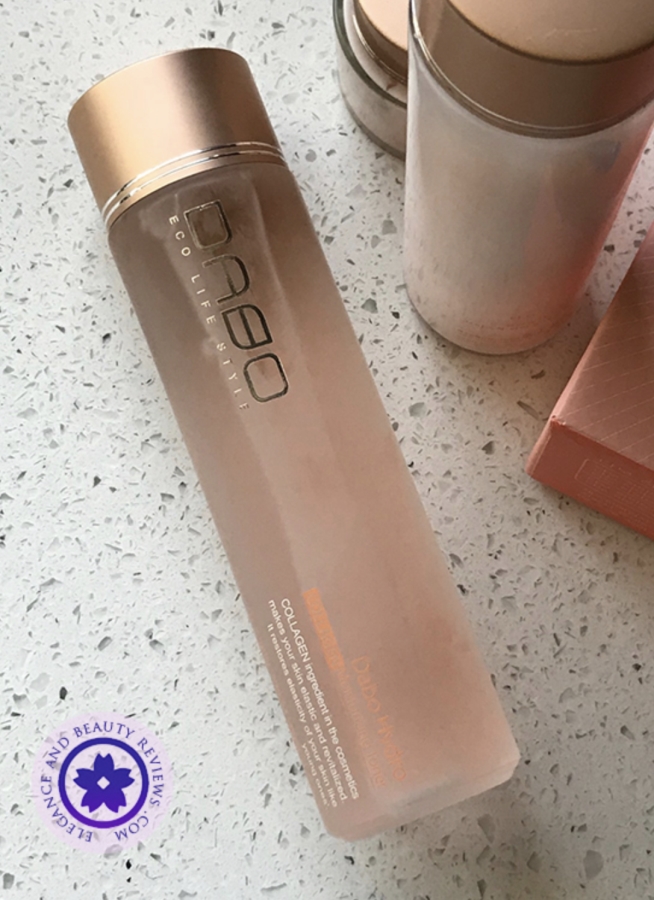 Dabo Hydro Collagen Moisturizing Cream
Usually Step #6 in Korean ten step skin care routine)
I use this cream after the toner. I dab little dots onto my skin and pat it on letting me skin slowly absorb it. It has a nice soft smell and pretty light baby pink color. My skin feels deeply moisturized and pampered after using it. In the morning, my skin feels sooo moisturized after using it I actually take a tissue to blot the extra moisture off! The packaging is also beautiful, frosted glass.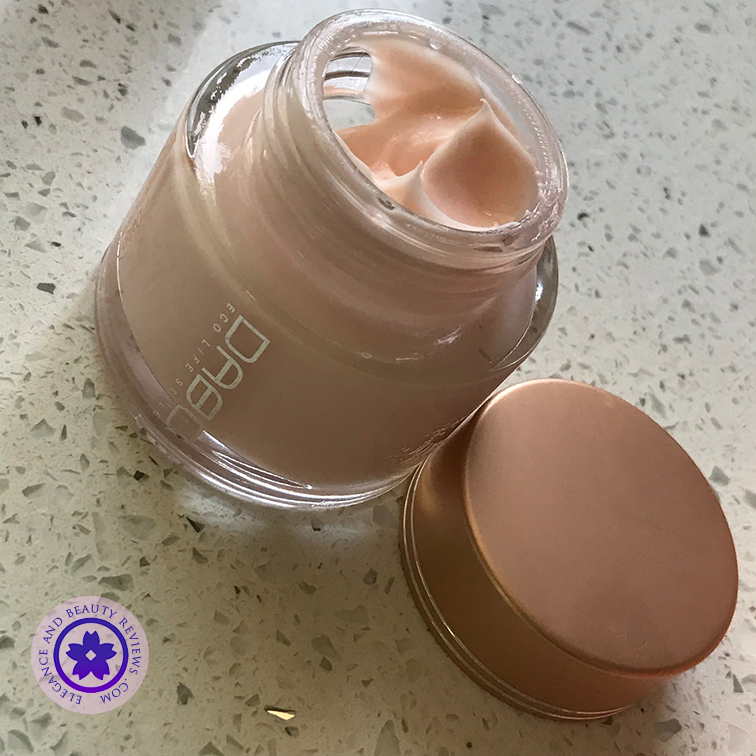 Dabo Hydro Collagen Moisturizing Emulsion
(usually Step #8 in Korean skin care 10 step routine)
The dabo hydro collagen moisturizing lotion feels light and absorbs deeply. Now your skin on your neck, chest, can also feel firm and moisturized. It feels so good on my skin and I even put it on my shoulders, arms, and legs.

Final thoughts
I really love this skin care collection!
Overall, the dabo hydro collagen collection helps me with my number one skin care concern which is creating an even skin tone. This collection goes above and beyond that. It also deeply moisturizes and makes my skin "glow from within." I can't wait for you to try this Korean skin care!
If you're looking for a Korean sleeping mask, try the Lapcos Collagen Sleeping mask. Read my LAPCOS review. I love using it after this Dabo 3-step skin care system. I use it as Step #10 in my Korean 10 step skin care routine.
Thanks for reading! Would you try this skincare? Have you tried it already?
If you have any questions, please leave them in the comments below.
Jen