The NEW mini Puku Pals bag is here! If you love the original Puku Pals backpack, you'll love the new mini bag too!
UPDATE: What happened to Puku pals? 
I see this website is selling them in Europe. 
https://www.puku.eu Other than that I have not heard what happened to the company! Seems like since Farshad left Salomondrin's Youtube channel, the site has been down. Hmmm……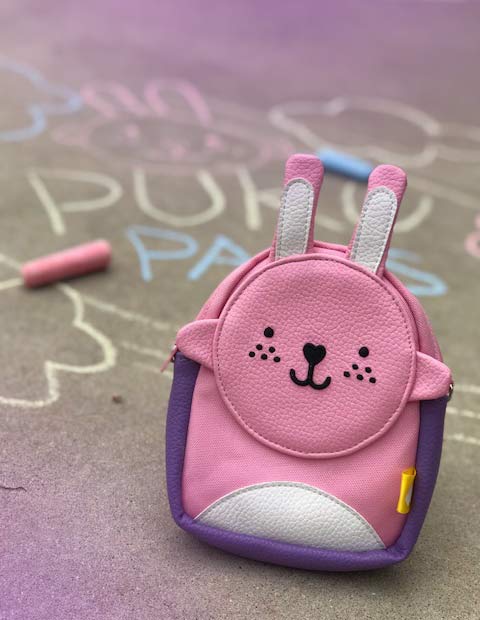 Read my NEW Puku Pals Mini Bag Review, complete with photos.
With the success of the original sized Puku Pals backpack, comes the new mini addition! It's been a long wait but it's been worth it. ????
All NEW Puku Pals Mini Bag Review

Yay! The new smaller size Puku Pal is Here
What's the size of the new mini Puku Pal?
6.1″ Tall X 4.7 Wide
Look how cute this new smaller size is, especially when you pair them together. Don't they look like friends? lol ???
The NEW mini Puku Pals Bag
The new smaller Puku Pals bag has the same vinyl material and interior designs you love. (You'll want to collect them all) As of June 2018, the bunny and monkey designs are available.
In addition, there's a long (removable) adjustable strap and carabiner clasp. The carabiner clasp makes it possible to make the strap into backpack straps, turning it into a wearable mini backpack or fanny pack. Heck, use the carabiner and hook it onto your belt loop! Cute right?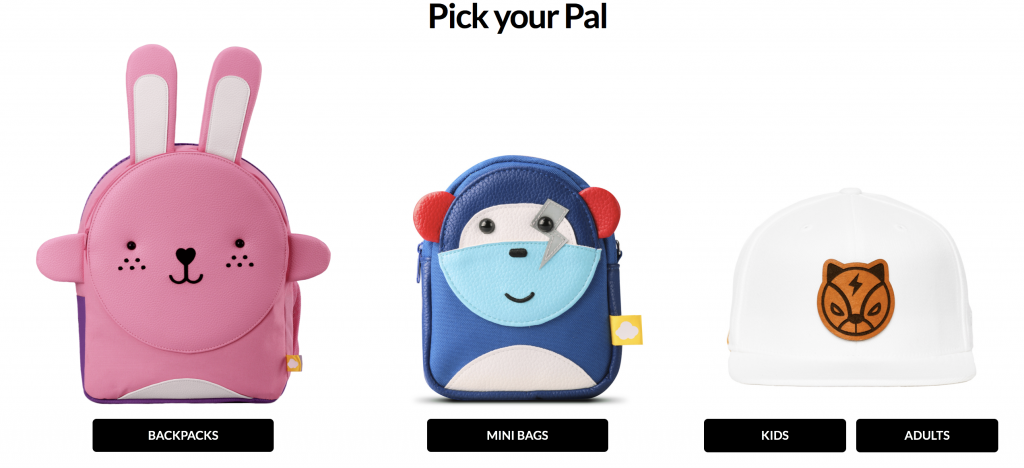 Don't forget to check out the matching Puku Pals hats available in both kids and adult sizes.
Video: How to adjust the Puku Pals mini straps
Wear the mini Puku Pals many ways:
Fanny-pack
Backpack
Hang on pant's hook
The video below shows Jessica (Belen's assistant) adjusting the mini Puku Pal.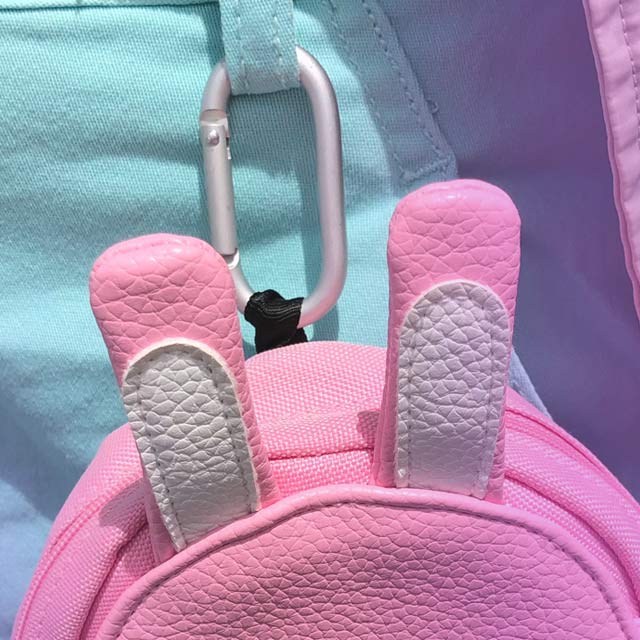 Clip this mini Puku Pals bag onto your belt loop for an instant touch of fun to your outfit! You'll make everyone smile and melt the coldest heart just by walking by. 😉 How can you not smile when looking at this…right?!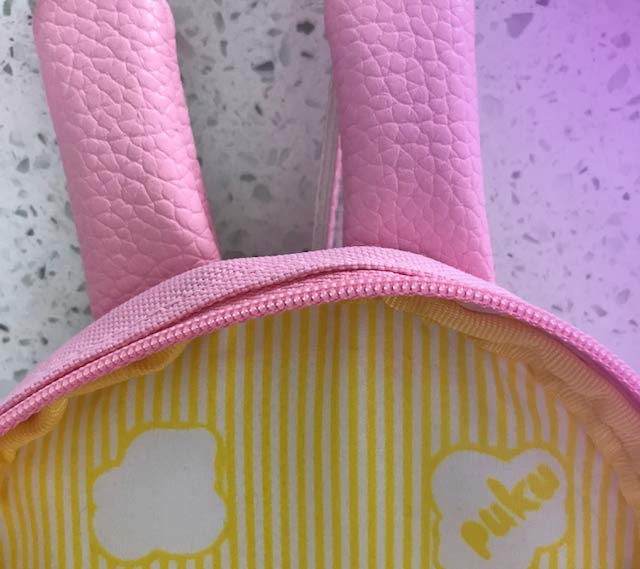 Love the yellow striped interior design.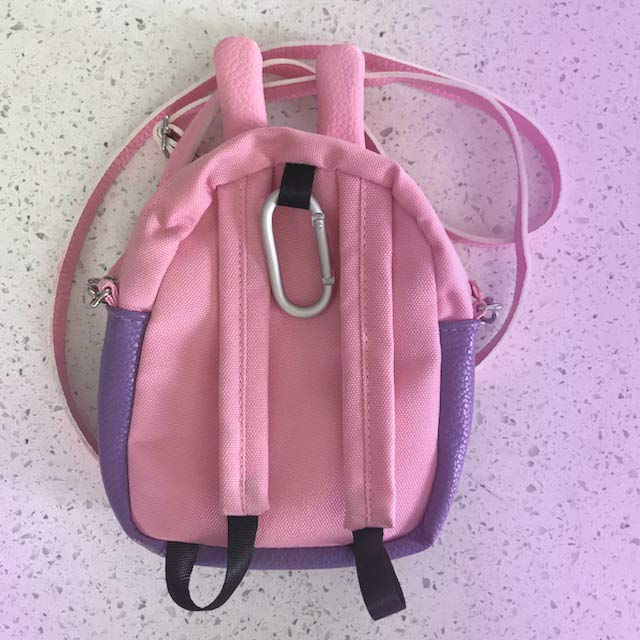 As seen below -Detachable strap.Great option!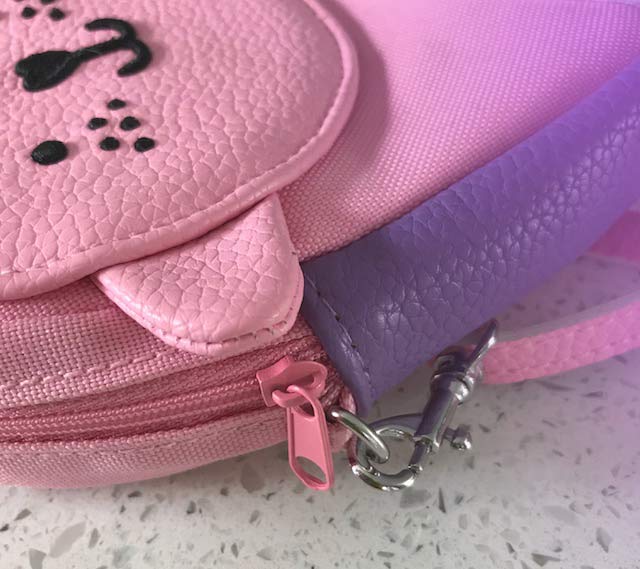 It would have been cool to see the oversized zipper on the mini backpack, but hey it's still cute!
Great closeup of the stitching and zipper. Great materials used as always.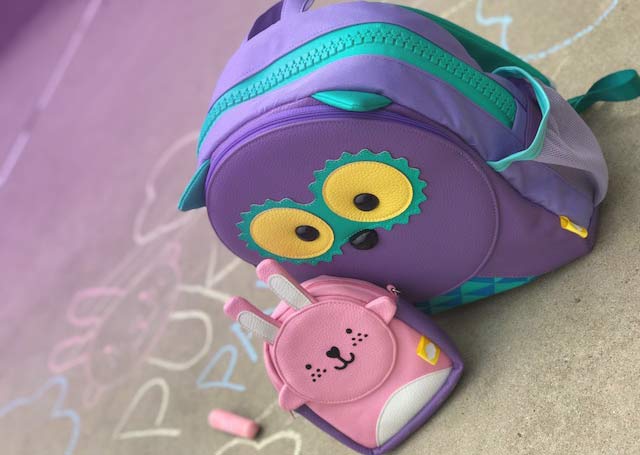 When you open it…you get the fun surprise of the yellow design. It's the little details like this that make a brand amazing! ?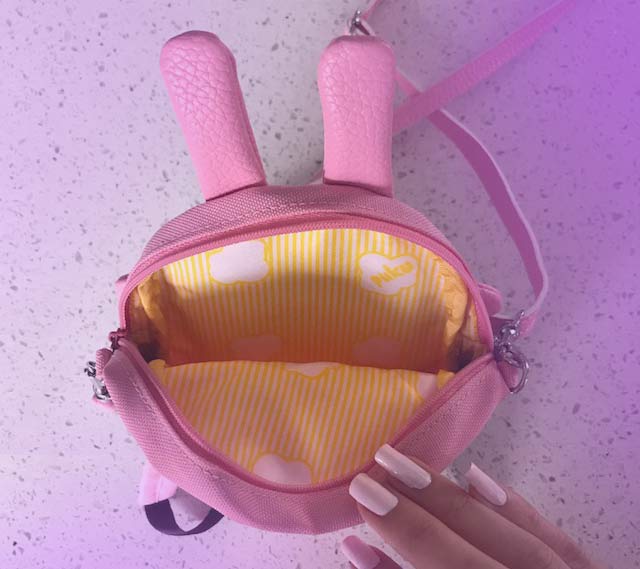 What will you put in your mini puku pal?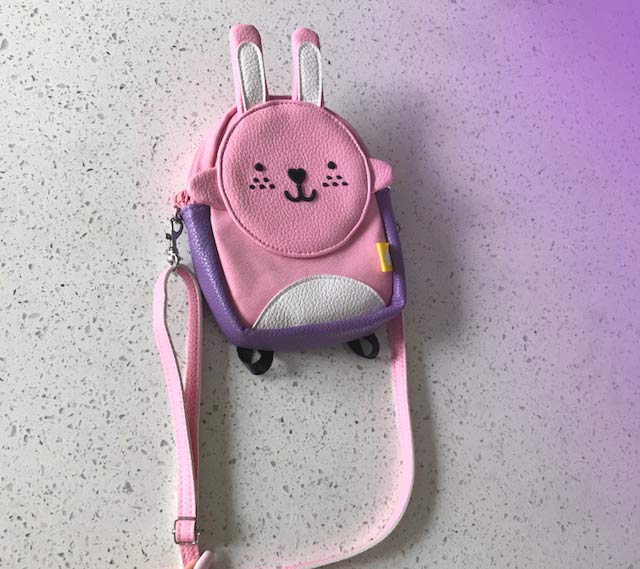 Here's the side of the backpack. The straps are for design only but very cute.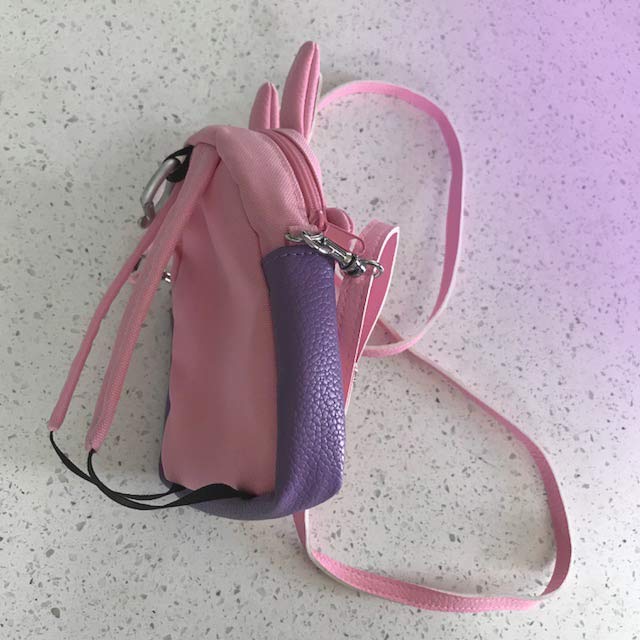 These Puku Pals will make you smile. Heck, anyone would feel like a kid again after seeing this cute duo.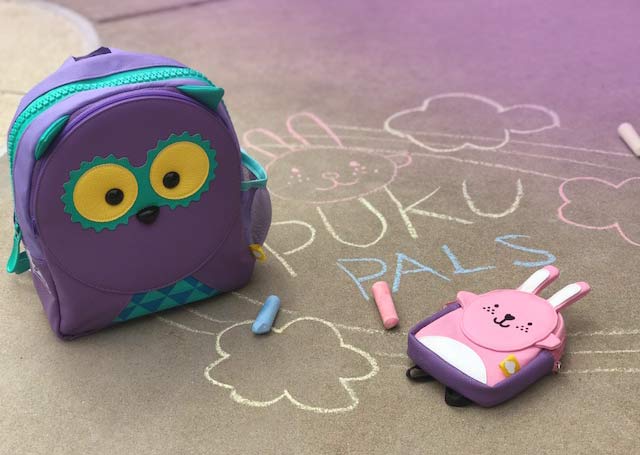 Like my Puku Pals photos? Feel free to use them, just give me a link back to my website. Thanks!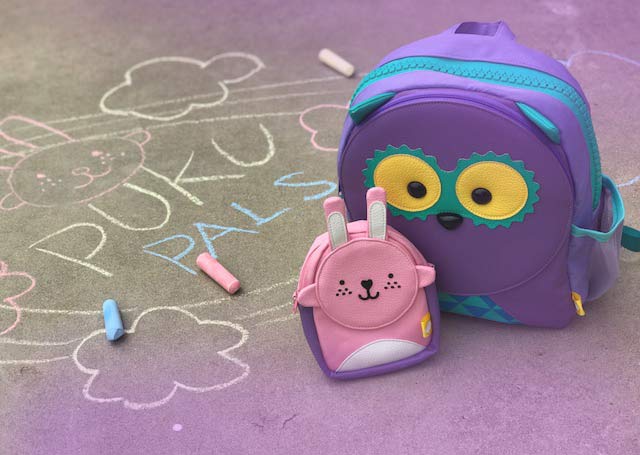 The mini Puku Pal bag is great for a quick run for errands, Perfect for keys / wallet / cell phone, and even makes a great makeup bag.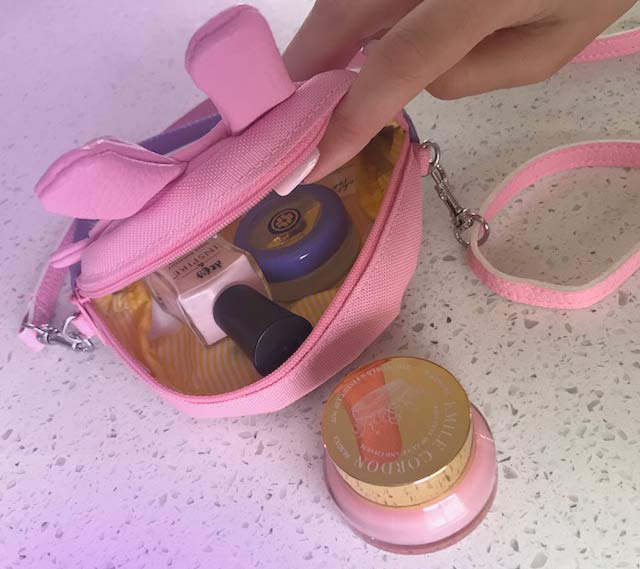 You'll defiantly want to take this cute mini backpack with you wherever you go. It's an attention grabber for sure!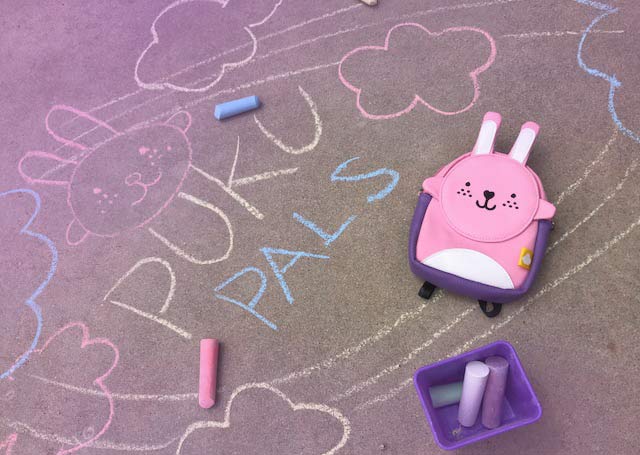 I'm loving my Puku Pal collection.
How much do the new mini Puku Pals cost?
Currently, the new smaller sized Puku Pals are selling for $23.00
Buy them on sale now here: https://pukupals.com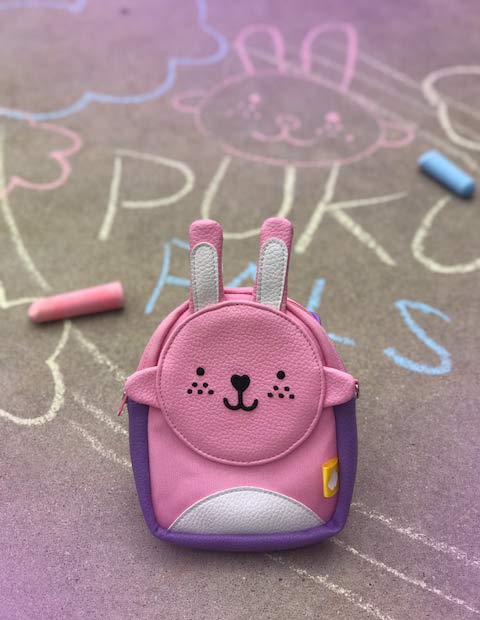 Thanks for reading my fun Puku Pals Mini Bag Review.
Here's some faq.
How did I get into collecting Puku Pals?
My husband and I watch Salomandrin's awesome youtube channel (big fans) and enjoy seeing the progress of the designs and business. Farshad aka Farghini is fun to watch on Salomandrin's channel! My husband surprised me with the new mini Puku Pal and I adore it!
Here's where you can find the entire Puku Pals collection for sale.
Was I paid to write this Puku Pals Mini Bag Review?
No. This review has been 100% written by my choice. I love my Puku Pals and this has been so much fun sharing these photos and details. I have been excited and looking forward to publishing this blog post.
Questions? Please leave them in the comments below.
Have an awesome day!
-Jen