The hottest trending iPhone case is here for me to review today.
You have had to hear about Velvet Caviar phone cases by now right?!
Girl, these are lit!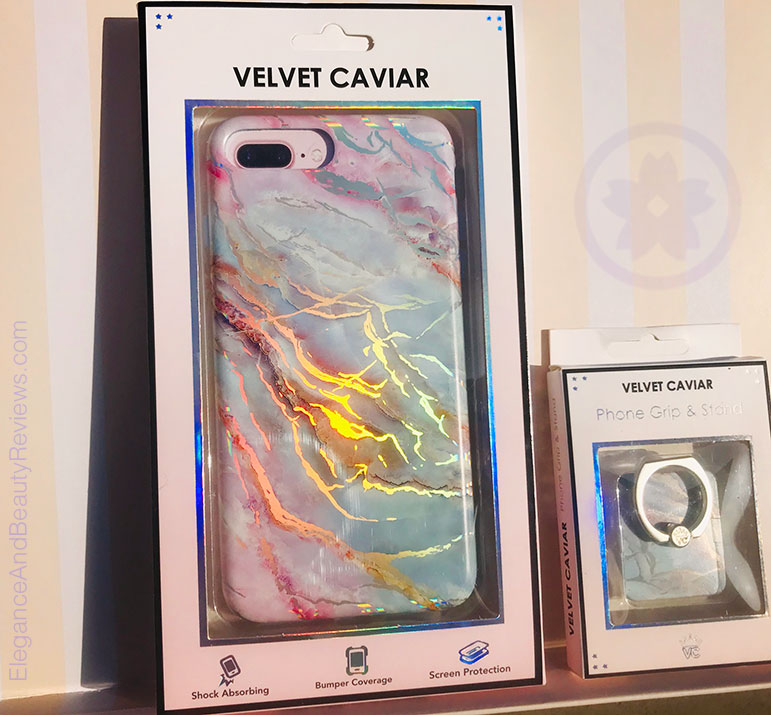 Just got my new holo moonstone iPhone 7 plus phone case by Velvet Caviar.
(available for both iPhone and Galaxy phones)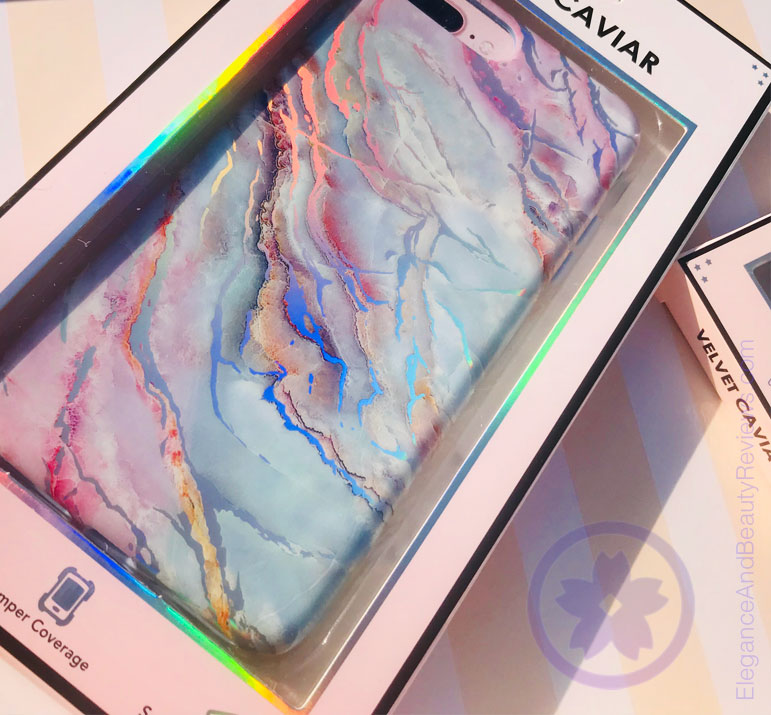 Not only are these cases durable and super fashionable, they're blowing up on social media right now.
With over 1K reviews for this case alone, I'm going to dive into my holo moonstone case review here:
What I LOVE most about this holo moonstone case:
The matte finish – no scratches
Smooth finish
Slim, not bulky
High quality feel
Gorgeous colors / foil
Looks VERY on trend
LOVING the UNIQUE marble design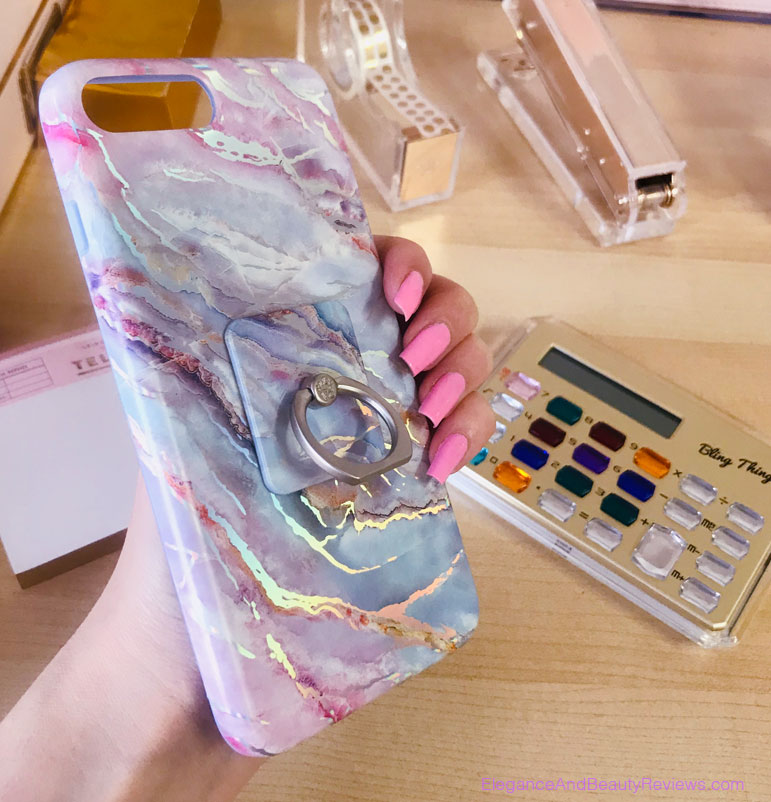 Can we discuss the "WOW" factor this Holo Moonstone case has in the sunlight?
As you know, marble is trending everywhere right now from home decor, to cell phone cases, and this one reigns supreme!
The vibrant integration of color and reflective foil gives this cell phone case the eye catching "where did you get that cell phone case?"
I had this case on my desk at work for not even ten minutes and somebody picks it up asking me about it.
"Is this a new cell phone case?" Yesssssss……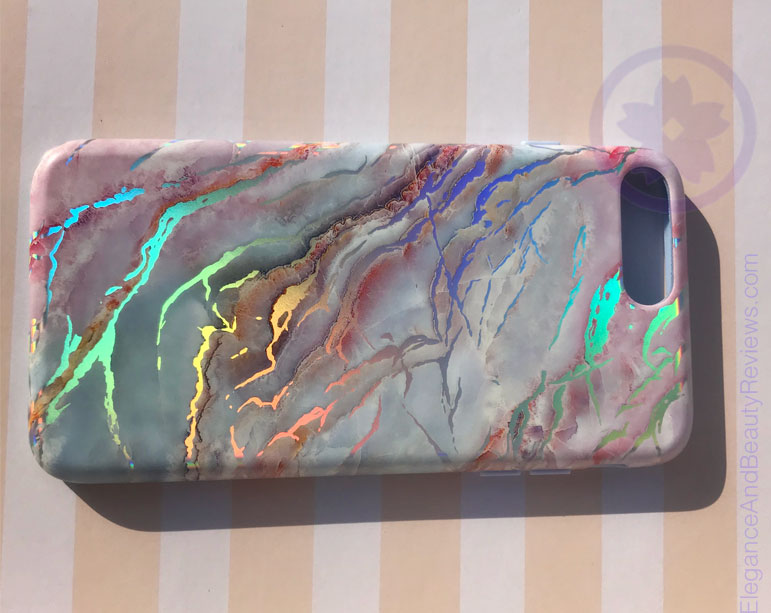 Not just a beautiful case, it's tough.
No, I have not dropped my phone to test it, but it feels snug to the phone and very durable!
Screen and camera protection
Shock absorbing
Durable -crack-proof, matte finish, no color fade
Slim and light

Velvet Caviar, beautiful branding and packaging
Velvet caviar's branding is on point.
The packaging is gorgeous. I appreciate the attention to detail, adding the pretty reflective accents to the design.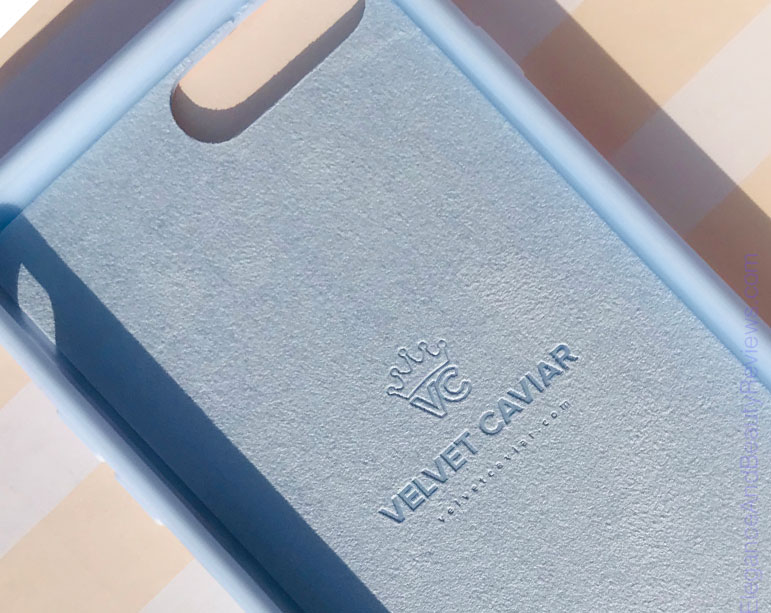 Matching Phone Ring
I'm loving the matching phone ring that you can place to your own comfort spot.
Or, you can mix and match, so many cute options on their site.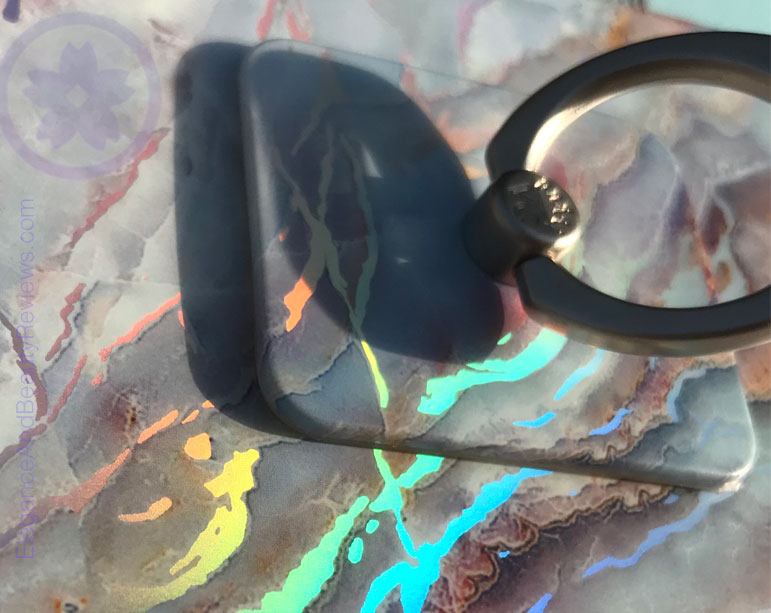 So many other cell phone accessories and goodies on their site Velvet Caviar . com
Rings – matching designs available
Chargers – matching designs available
Mirrors
Screen protectors
Stickers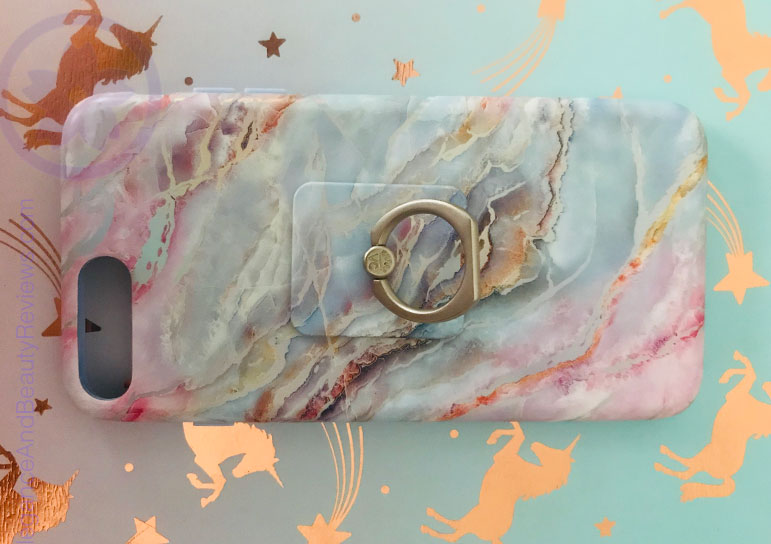 You have to check out their website, it's very pretty! I have to say the majority of cell phone case designs have the foil accents incorperated either subtle or big and chunky. I'm amazed how many vibrant designs are available. Seriously, from camouflage to cacti, they have a cell phone case design that you'll love.
Looks great on my desk at work and also compliments the style of my sleek Tesla!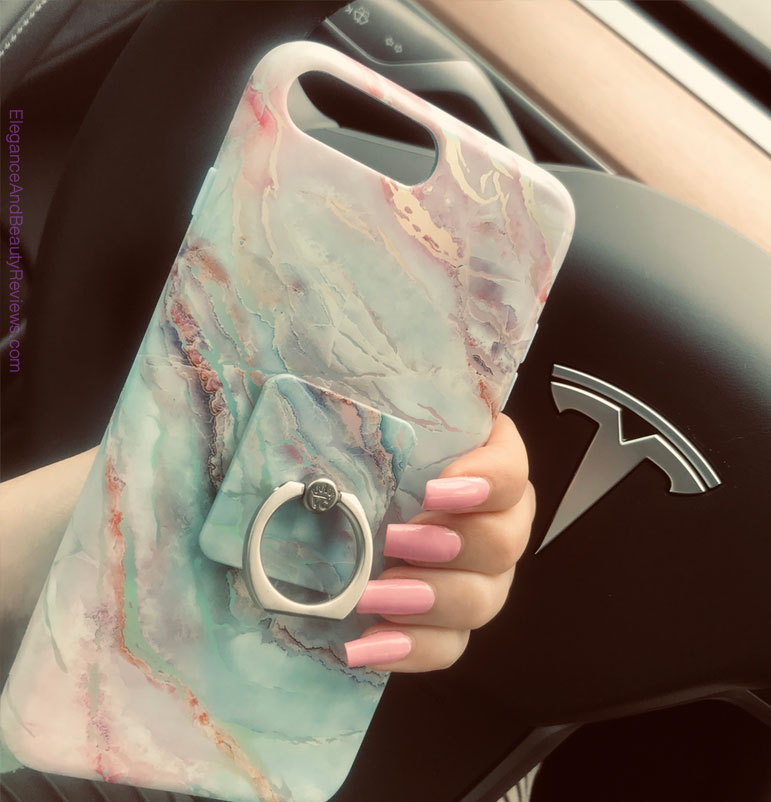 Hope you enjoyed!
XO
Jen