The BEST elf Products that I have tried over the past five years.
elf has so many affordable options that are considered dupes for many luxury brands.
I have saved hundreds of dollars on quality elf skin care, makeup, and tools.
The latest elf product that I highly recommend:
elf Poreless Putty Primer $8 (21g)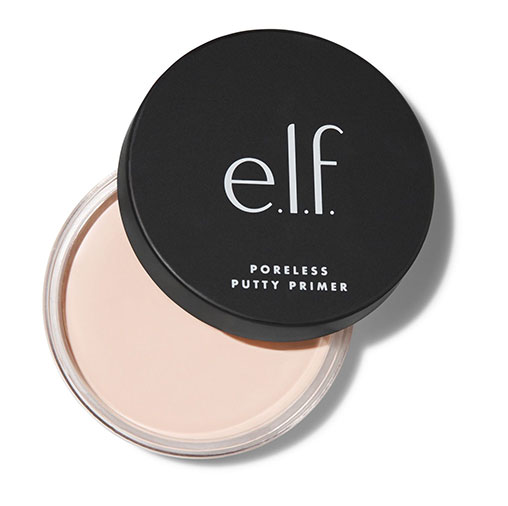 This elf poreless putty primer will blur your pores! This is a major dupe of  Tatcha's The Silk Canvas $52. elf has 21 grams of this product vs. 20 grams of the Tatcha.
Why this product is so incredible. If you suffer from clogged pores, this makeup primer helps keep makeup from clogging your pores. This is huge for acne sufferers. I've been using this product for one month and I've noticed 100% clear skin. It blows my mind. Both version contain an ingredient called "squaline."
Even if you don't want to wear makeup, this will blur your pores and lock in moisture.
My Favorite elf products review
I have been trying to save money on my monthly makeup splurges and I've purchased almost everything elf makes as an investment to discover dupes to some of my favorite high end makeup. I would much rather purchase a product that costs $3 instead of $30! I've found 30 elf makeup products that I love and I have repurchased many times – replacing expensive products and saving me money.
I'm also trying to replace all my makeup with cruelty free brands and elf is cruelty-free! Yay! Elf has some hits and misses. You cannot beat the price on most elf products, making it worth your while to try. Check out my faves – the best elf products I have tried.
The best elf products I have discovered
Here's a list of the top 10 best elf products below.
[wp_ad_camp_1]
#1
e.l.f. Studio Flawless Finish Foundation
(I wear sand) $6
This elf foundation feels so light and clean on my face. This was my "go to foundation" for Summer. I apply it with a sponge applicator (my real techniques sponge) over my elf mineral face primer (the purple one). The price is so low, it's irresistible to give it a try. I also want to mention this did not break out my sensitive acne-prone skin.
Here's my elf Flawless Finish Foundation Review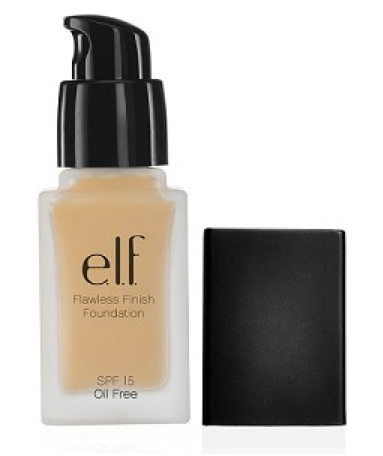 OMG. This serum is only $16. If you want brighter and healthier skin, this is your ticket. This is my go-to after I cleanse my face.
After my elf flawless finish foundation, I love setting my makeup using this mineral pressed powder! I actually like to use the powder puff it comes with to press it into my skin's T-zone for a matte finish and keep my T-zone shine-free. There's great coverage too. I love to press this puff into my skin. I prefer using this than my MAC Studio fix in N20. Best of all, elf is cruelty free unlike MAC Cosmetics – they're NOT cruelty free anyone.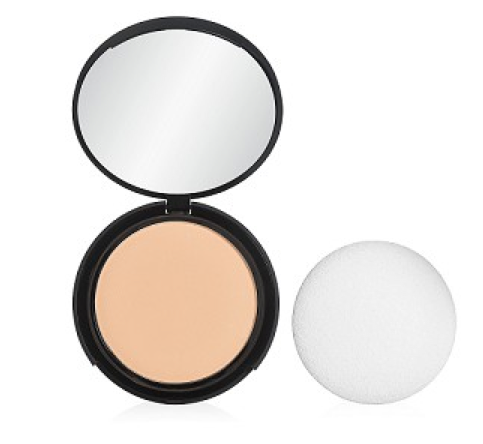 I LOVE using this shimmery powder on the top of my cheekbones. I've had mine for 1 year and it still looks barely used!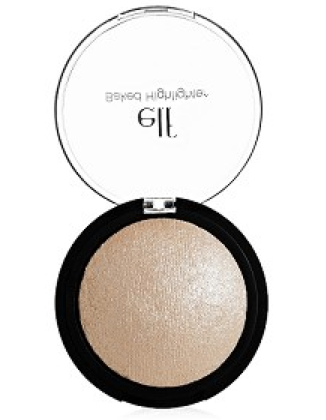 Gorgeous colors. Super blendable, love the shimmer this palette has. I also did a review on just this palette! I created a wild shimmery look with it too. Check out my elf Studio Prism Eyeshadow Review here. This palette also comes in two other color schemes – there's a pretty neutral shimmer palette! Probably the most expensive eyeshadow palette on the website!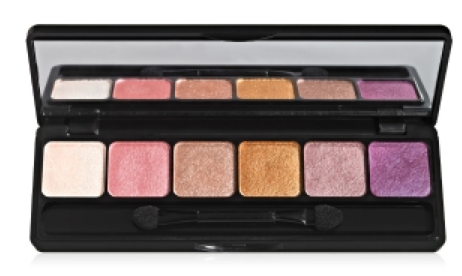 A high pigmented eyeshadow palette in wild colors! I also did a review on this eyeshadow and created some wild looks with it! Check out my elf essential flawless eyeshadow review.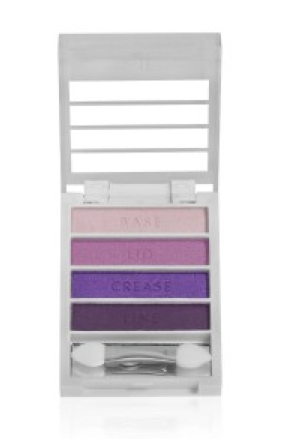 This is a great setting spray to keep your makeup looking nice and fresh all day. It's a great dupe to MAC Fix + I love this sooo freakin much that I wrote a review read my elf studio makeup mist and set review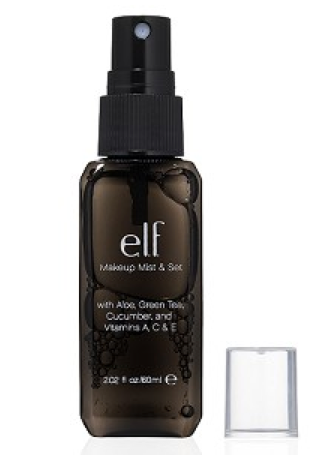 I use this everyday! Even if I'm having a "makeup-free" day this gives your face a nice glow – tiny hint of coverage and has SPF 20. If you have dry skin, this feels very soothing and moisturizes.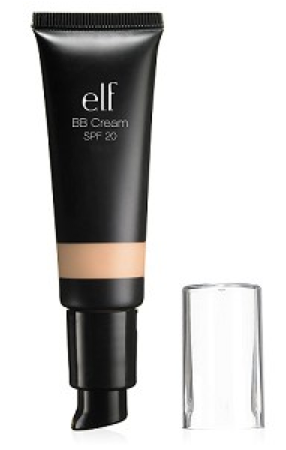 This makes your skin feel so silky smooth. I have tried the other elf primers without luck and this one is the best one!
This one is great if you suffer from uneven skin tones. (like me)
*DUPE Alert – the elf studio mineral infused face primer is a great dupe to Smashbox's photo finish!
Here's my elf studio mineral face primer Review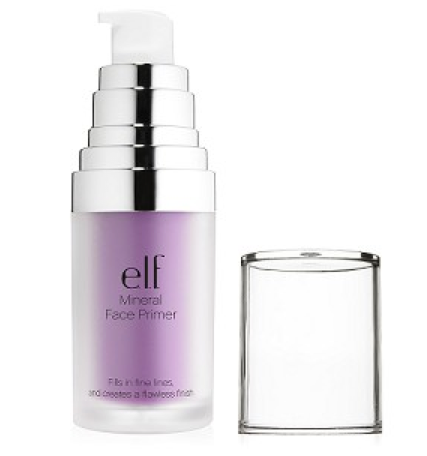 I love using this to contour my face as well as conceal. This works just as good as my Maybelline fit me concealer and my fav NARS Radiant Creamy Concealer. This has a slight touch of luminosity to it, making it light reflective and ideal for contouring. I also like to use this under my eyebrows to make them appear freshly plucked.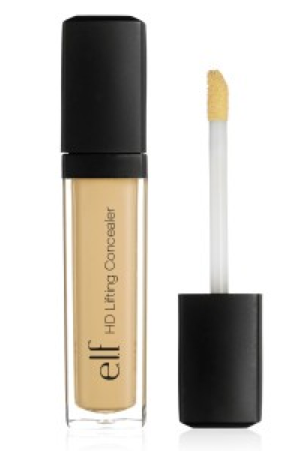 Thanks for reading The BEST elf Products. Do you have a favorite elf product? Please list it in the comments below.
My other fabulous elf reviews!:
1. elf Studio Prism Eyeshadow Palette Review
2. elf Essential Eyeshadow Palette Review
3. elf Studio Flawless Finish Foundation Review
4. elf Mineral Face Primer Review
5. Get Ready with me work edition – Using elf products
Final thoughts
You might have noticed elf makeup products are significantly cheaper than most makeup brands. If you read the ingredients, you'll also see that elf uses the majority of the same ingredients many high end makeup companies use. However, all of elf's ingredients are paraben free,  do not contain preservatives or harmful dyes. Top top it off, elf is CRUELTY FREE! Yay!
Elf is a great company! Elf Cosmetics are manufactured in China for a very low cost and the savings carry through to your wallet! I was surprised how many elf products go the extra mile to include skin loving ingredients such as vitamins and SPF. There's many elf dupes that I have discovered! Check out my list below of The BEST elf Products!
Elf also gives us hints that they have created dupes by creating similar packaging as the high end makeup companies. I have included my top 30 elf products in the video I made below. I also listed my top ten favorite elf products below + my favorite #1 elf DUPE! You might want to purchase these too so I have links to the elf website. Do you have a favorite elf product? Please let me know in the comments below!
xo- Jen