Is Rosehip Oil A Good Solution for Stretch Marks?
 | By 
Rosehip Oil for Stretch Marks? Yes! Rosehip oil does help get rid of stretch marks, naturally.
Yuck, stretch marks… They can happen to anyone, during puberty, weight gain, pregnancy, it happens and it's totally normal.
Rosehip seed oil is a natural treatment for stretch marks.
It's a truly amazing beauty oil that has all kinds of skin care benefits. Read more how Rosehip can help.
What are stretch marks?

Rosehip Oil for Stretch Marks: Stretch marks look like stripes or streaks in the skin. Stretch marks form when the skin's elastin and collagen tear, usually from obesity, rapid weight gain, and pregnancy.
There's so many stretch mark creams available to help prevent stretch marks, including rosehip seed oil. You can also refer to is as rosehip oil, it's the same thing. You may get confused when shopping for rosehip seed oil because of the name.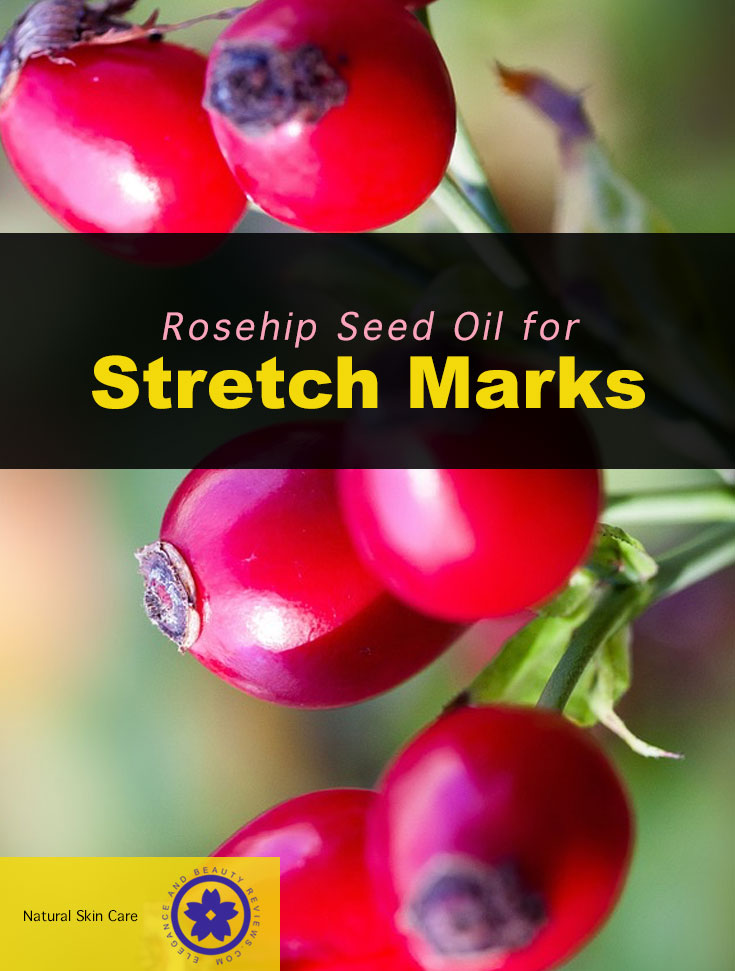 Characteristics of Rosehip Oil
Rosehip oil has a smell similar to black tea. Rosehip seed oil is considered a "dry" oil, meaning it absorbs quickly and deeply into the skin and won't leave a residue on the top layer of the skin. You'll never feel "greasy" or "shiny". This unique essential oil characteristic makes is great to use on oily skin, yes I said oily skin. Using this oil will help you skin so evenly hydrated, you won't over produce your own oil and look shiny. Perfect if you wear makeup and worry about cakey looking skin from oil and powder re applications. 😉
Because rosehip seed absorbs so deeply into the skin, it can provide a deep level of nutrients to the skin that other oils can't. This is why rosehip seed oil is a good remedy for stretch marks. Many people under estimate rosehip seed oil because it's not marketed specifically for preventing or treating stretch marks naturally. Many manufacturers in the beauty industry don't want there to be a "natural cure for stretch marks." Many man made creams for stretch marks are expensive, so are visits to a dermatologist. This at home remedy for stretch marks is cheap, and effective. I much rather try an all natural treatment for stretch marks anyone can buy and use at home. How do you feel about oils vs creams?
Rosehips are the base of a rose, the round fleshy bulb that's left after the rose petals are removed. Many gardeners prune and remove this part of the rose bush as soon as the rose petals fall to the ground or when a rose looks old and wilted. The longer you leave the rosehip attached to the rose bush, the more the seeds develop.
The rosehip eventually turns into a ripe fruit.
It's most commonly harvested from these rose species:
Rosa canina (God Rose)
Rosa eglanteria (Sweet briar)
Rosa laevigata (Cherokee rose)
The amber colored oil produced known as rosehip seed oil is famous for containing high levels of linoleic and linolenic fatty acids. These skin loving acids give you gorgeous skin, helping to prevent and treat many skin problems such as fine lines, wrinkles, hyper pigmentation, scars, stretch marks, and many more.
How to Use Rosehip Oil for Stretch Marks
Use rosehip seed oil at full strength. Don't mix it or dilute the potency. Apply it to any area of stretch marks. Make sure your skin is clean and doesn't have any prior creams or lotions on it. Just apply, rub it into the skin and wait a few minutes. Rosehip seed oil absorbs fast and deep into the skin.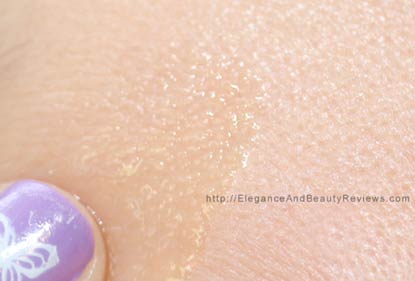 You can literally watch it absorb. I like to apply another layer of rosehip seed oil after it's been absorbed for maximum results. Another tip for best results. For tummy or butt stretch marks, apply some heavier oil on top like coconut oil or a thin layer of vaseline to make sure it's locked into your skin. You don't have to do this step, but give it a try.
Final thoughts about stretch marks and rosehip seed oil
When you have stretch marks, it can be embarrassing and even depressing. I know some women who never want to be seen again in a bathing suit or bikini because they hate their stretch marks. Rosehip seed oil is truly amazing for treating stretch marks, but it's not an overnight miracle. Fading away stretch marks naturally takes time. Rosehip seed oil is popular for treating and preventing stretch marks, however some people have sensitive skin and simply can't use it because of allergic reactions. I have seen this happen, it happened to me. Luckily, this happened to me when I was testing different rosehip seed oils. I have been using the one listed below with no problems because it's organic and cold pressed, potent with all the fatty acids and vitamins. There's so many other brands of rosehip seed oil that I've discovered and tried. I keep going back to my favorite one mentioned. If your skin has any allergic reactions, stop using it. Always test a new skin care product in an area you can cover with your clothing in case a reaction occurs.
Here's the rosehip oil I use, link below.
Have you tried Rosehip Seed oil on your stretch marks? Want to share your review? Please leave a comment below.
I have seen my friends tummy soften and smooth after having a baby. Her postpartum belly had some stretch marks. She tried using rosehip seed oil and it seemed to help fade the marks 80%. This is all after one year of using rosehip seed oil daily. I'm excited to check in with her and see the progress in the next six months.
Rosehip seed oil is excellent for skin care and anti aging too.
Be sure to read my other rosehip seed oil articles. Thanks,
XO Jen
10 Amazing Skin Benefits of Rosehip Oil
Why Rosehip Seed Oil is the new Coconut Oil
Rosehip Seed Oil for Treating Acne – my RESULTS
Here's why I'm obsessed with Rosehip Seed Oil Skin Care
sources:
http://www.webmd.com/vitamins-and-supplements/rosehip-uses-and-risks
https://en.wikipedia.org/wiki/Rose_hip_seed_oil
http://www.doctoroz.com/slideshow/dr-ozs-essential-oil-guide?gallery=true&page=3
http://www.thedermreview.com/rose-hip-oil/
http://www.standardmedia.co.ke/evewoman/article/2000200333/anti-ageing-benefits-of-rose-hip-oil
http://www.huffingtonpost.com/2013/06/07/rosehip-seed-oil-benefits_n_3375871.html
Thanks for reading Rosehip Oil for Stretch Marks. I hope it helps you fast.