Can Cooking Olive Oil be used for Skin and Hair?
We all know organic cold pressed olive oil is great for both hair and skin.
However, there's still this amazing confusion whether or not you can use "cooking oil" olive oil from the grocery store for beauty.
Can the same olive oil we use for cooking be used on our skin and hair? YES! The answer is yes.
[wp_ad_camp_5]
This photo represents the confusion.
Can Cooking Olive Oil be used for Skin and Hair?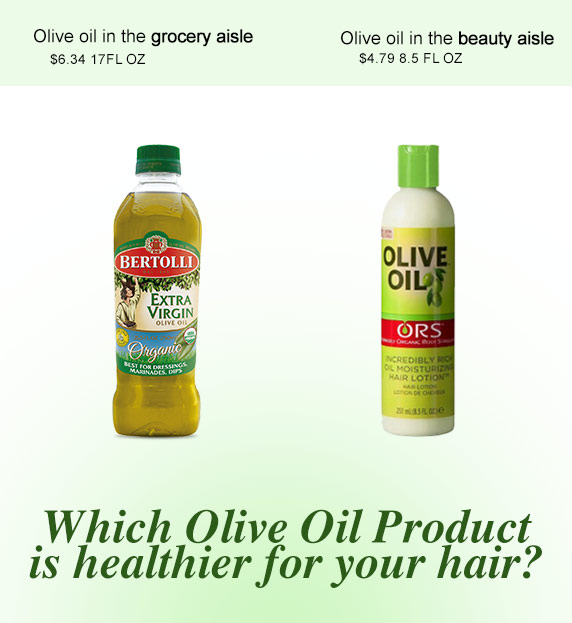 The answer shouldn't shock you, YES.
Yes, you can and should use cooking olive oil on both your skin and hair.
It's actually better for your skin and hair using this natural version of olive oil.
If you can eat it, you can use it on your skin and hair.
[wp_ad_camp_2]
40 Olive Oil Benefits for Skin Care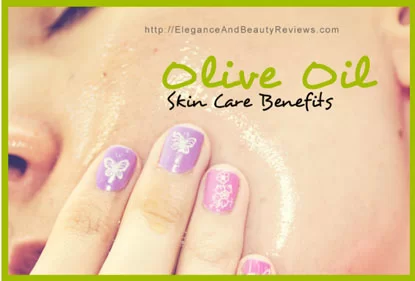 Many people think they can't use regular full strength olive oil just because the olive oil is not in the beauty section of the store or because it's labeled for cooking.
I have demonstrated using extra virgin olive oil on my face for massage and removing makeup.
People get shocked at this and say "OMG you're using cooking oil on your face?!"
To that I say, yes! Do you think using artificial olive oil scented cream is better? They get confused.
FACT: Many "Olive Oil" beauty products being sold don't have Olive oil as the primary oil ingredients!
We live in a time where the marketing of a brand is more sough after than the listed ingredients.
For instance, we might see an "olive oil lotion" from your favorite beauty brand.
However, when looking at the ingredients, there's perfumes, dyes, chemicals, etc. What happened to the olive oil? There might only be a tiny percentage of olive oil at best in the lotion.
Many skin care companies know using real extra virgin olive oil would drive up their cost on the product, cutting their profit margins.
We all know olive oil has many beauty benefits, but many skin care retailers don't even put real olive oil into their products!
Take a look at the actual ingredients in this "olive oil hair lotion"
Here's the ingredients:
(remember the ingredients are listed in order of concentration. Meaning this product has water as the main ingredient and CI 19140 (Yellow 5) as the least amount and last ingredient.)
Which olive oil product would you rather use?
The one you can eat or the one that's for external use only?
Take a look now at the allergens and warnings
Yes, you should avoid getting olive oil in your eyes because that wouldn't feel good right?
However with this olive oil beauty product that's loaded with synthetic ingredients, it would be extremely dangerous. This olive oil product from the beauty aisle is particularly flammable. It's cautioned not to use tobacco products when you have this olive oil hair lotion in your hair.
Imagine putting all the hydrogenated oils (listed in the ingredients above) onto your scalp / skin if we know eating hydrogenated oils is in fact not good for our health.
[wp_ad_camp_1]
Which olive oil should you be using on your hair and skin?
Use cold pressed extra virgin olive oil!
Don't use hydrogenated oils on your hair and skin!
Why Hydrogenated oils are bad
All oils are great in their natural organic state. It's the manufacturing process that can turn these oils into poisons. When oils are cheaply manufactured, they undergo intense heat of around one thousand degrees and tons of pressure. This not only destroys the nutritional content but can also make the oil toxic! This is why you need to buy cold pressed oils for both cooking and beauty instead. Look at the ingredients on your oils. Make sure your oil ingredients lists "cold pressed."
I know researching about olive oils is confusing.
Thanks for reading: Can Cooking Olive Oil be used for Skin and Hair?
If you still have more questions about,
Can Cooking Olive Oil be used for Skin and Hair? Please leave them in the comments.