Ready for luxury lip balm? Yes! Finally right?
I started from the bottom with cherry chapstick and now I'm here with cashmere-on lip pot!
Goals ladies… goals. 😉 Step up your lip balm game and, treat yourself to a gorgeous cashmere-on lip pot and elegant experience.
Photos, videos, and stories ahead!
Be amazed! Check out my Emile Cordon Cashmere-On Lip Pot Review.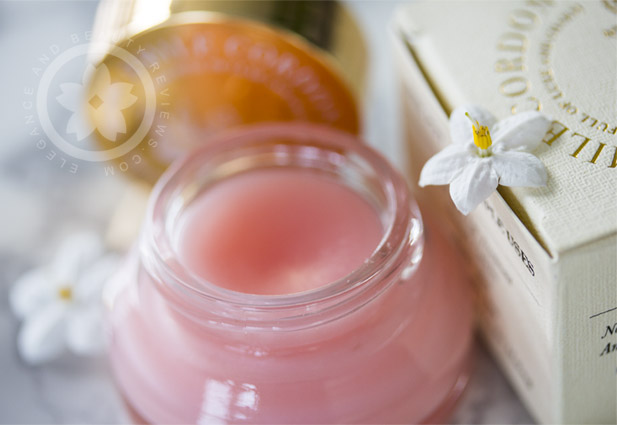 Today I'm reviewing two Emile Cordon Cashmere-On Lip Pots: °1 LISA and °72 Coco.
Warning, once you try this luxury lip balm, you'll never want to use any stick form of lip balm ever again.
Oh man I feel spoiled trying this fancy Emile Cordon cashmere on lip pot. Even the name is fancy right?
This lip balm treatment makes chapstick look and feel like a roll of hard wax… in comparison.
After all, this is listed as "The world's finest lip pot." Who wouldn't be intrigued to try this?! 🙂
Ok, my first impressions of
Emile Cordon Cashmere-On Lip Pots
-Packaging-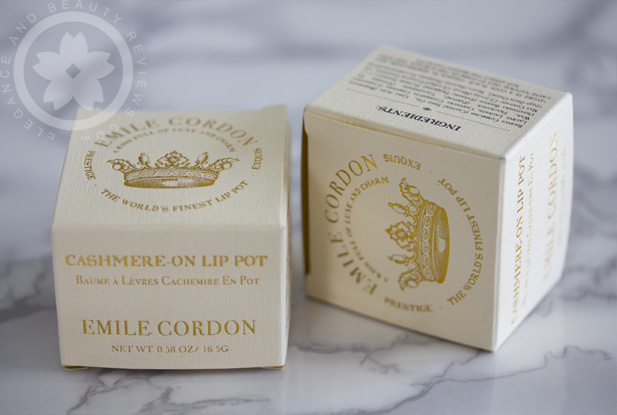 Gorgeous boxes. Let's open these pretty boxes, shall we?!
[wp_ad_camp_2]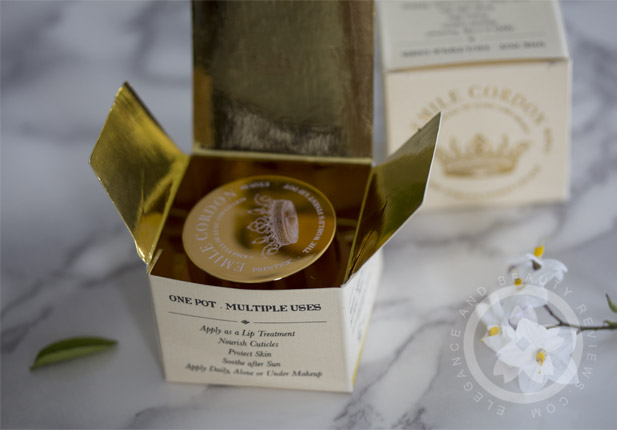 The box is pretty fancy! Pretty paper material, very unique, draws my attention. Pretty gold lettering, the works.
Says, "a kiss full of luxe and charm." I like that!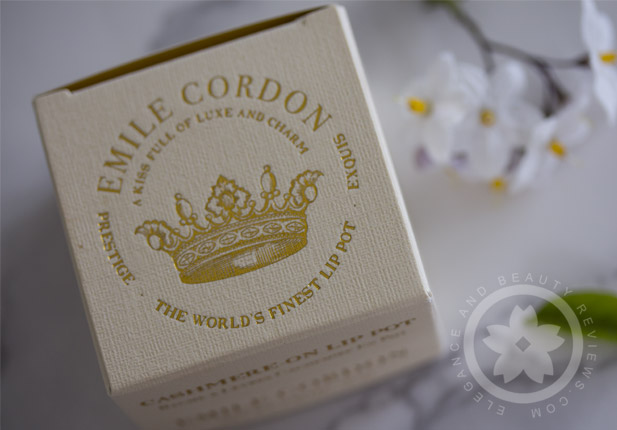 Everything about the design of this lip treatment catches my eye, just gorgeous.
I hope my photos of this Emile Cordon cashmere on lip pot are as high quality as the lip balm itself. What do you think?

This is the camera lens I used.
The bottle shape and overall design looks a little vintage. it's classy and has a high quality look and feel. The lip pot has a nice weight, it's glass and it feels solid. The gold lid is plastic. It looks like it might as well be real gold. 🙂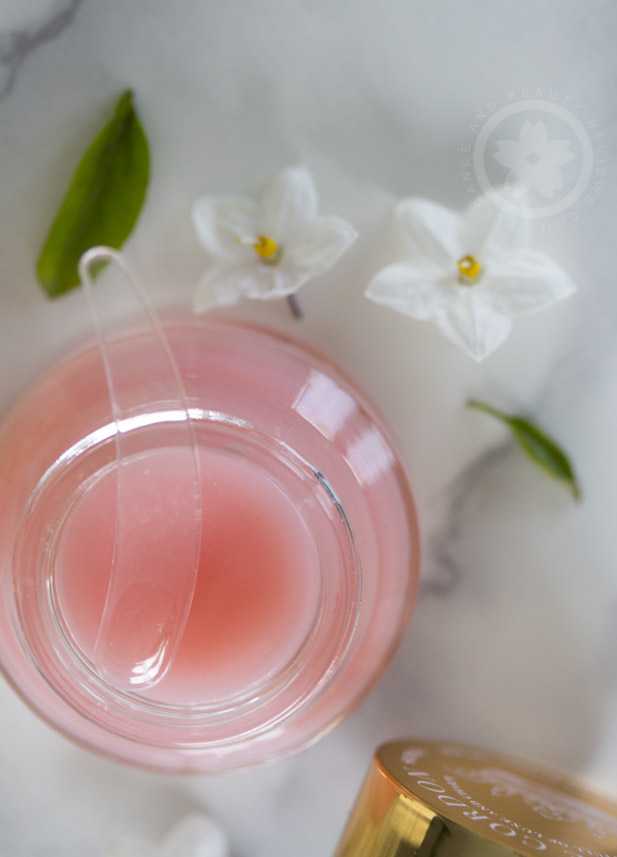 This is obviously high-end. I'd never see this at a drug store…
Holy smokes, the lid is a pretty shiny gold with a crown, looks expensive…
Emile Cordon Cashmere-On Lip Pot Review
Uses & Benefits
I love how all the ingredients are listed.
Btw, it's made with all good stuff and without this bad stuff such as: Petrolatum, Parabens, Sulfates, Phthalates, GMOs, Triclosan.
Especially all the benefits listed as well!
There's more! Even multiple uses are listed such as:
One pot. Multiple uses:
apply as a lip treatment
nourish cuticles
protect skin
sooth after sun
apply daily, alone or under makeup
tame eyebrows
use as eyeshadow base for dewy eyes
apply under lipstick
hilight cheekbones

Benefits:
nourish
soften lips
reduce lip lines
anti-aging
improve circulation on skin
The look of the product is stunning.
Now let's twist open the lid!
The lip balm has a lovely sheen.
The smell is lovely. It's not a strong scent, it's rather light and lovely.
For cleanliness, the Emile Cordon Cashmere-On Lip Pots include a small plastic spatula.However, I prefer using my finger tips. Any residue I have left over, I like to dab it onto my cuticles.
How I feel after applying the Emile Cordon Cashmere-On Lip Pot: FANCY!
Texture, Performance
Emile Cordon Cashmere-On Lip Pot Review
How I apply the Emile Cordon Cashmere- on Lip pots:
I just dip the tip of my finger into the pot and swirl it around to get a little onto my finger and rub a bit onto my lips.
One swipe of my finger across my pout, and it has a rich, creamy, deeply hydrating, nourishing feel.
This is NOT sticky. Once I bring my lips tougher, to blend in, it feels smooth not sticky. It feels good on my lips. Not heavy or greasy!
My lips feel instantly hydrated. You can defiantly prevent chapped lips with this lip balm. The ingredients are very skin loving. nothing that would irritate your lips or wherever your would apply. I also apply this on my cuticles and it makes them feel softened.
I gave my husband a kiss and even he said my lips were soft.
Hello Healthy, smooth, juicy, luscious lips!
[wp_ad_camp_2]
I like to take these with me to work and apply a couple times during the day after eating or before reapplying any lipstick.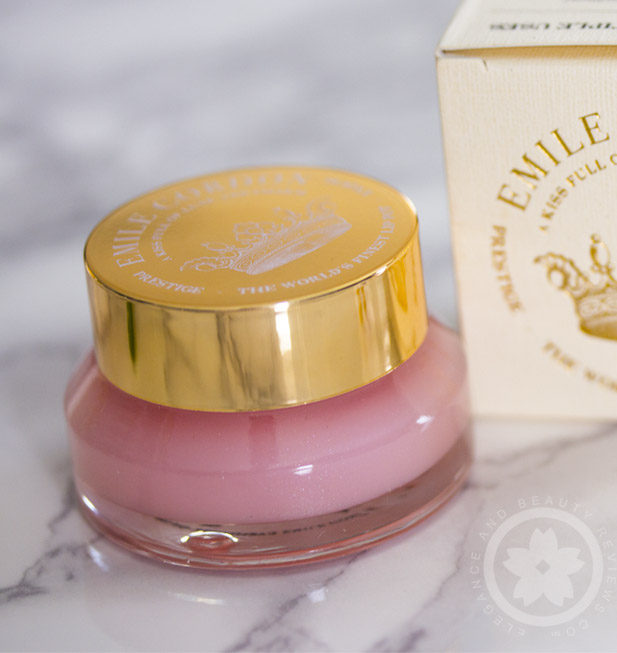 Price: $42.00
Emile Cordon Cashmere-On Lip Pot Review
Buy Emile Cordon Cashmere-on Lip-Pots here
It's is a little pricey for a lip balm. However, remember, this is a luxury product of high quality ingredients. Best of all, it's made in the U.S.A. The back even says New York.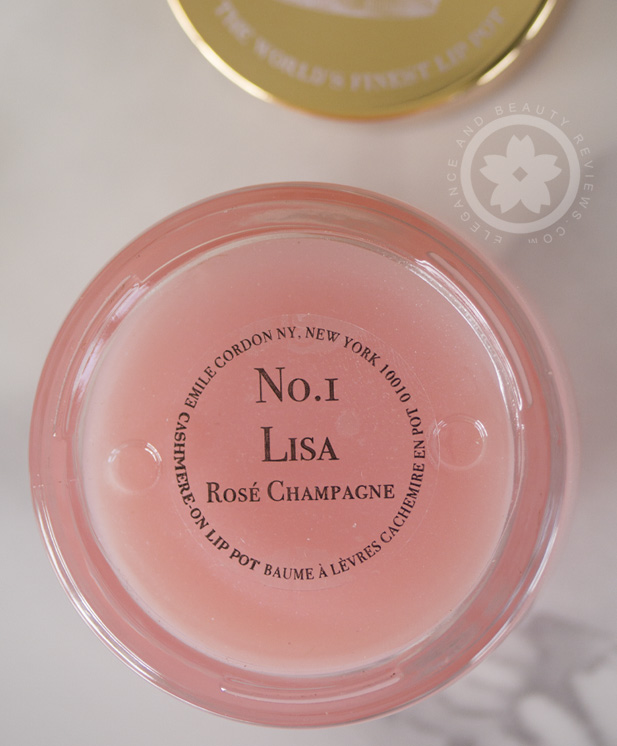 No. 1 Lisa is listed as Rose Champagne. 
No. 72 Coco is listed as White Coconut Cake.
I'm loving this generously portioned lip pot. Look at the amount of product you're getting. A full .58 OZ / 16.5 G.
These Emile Cordon Cashmere-On Lip Pots are going to last me a long time.
Emile Cordon Cashmere-On Lip Pot Ingredients:
As listed on the website: Formulated with natural emollients, Evening Primrose Extract and Vitamin E, it provides a long-lasting hydration that beautifully plumps and promotes younger lips. Lips are soften and plumped. A luxurious staple in your vanity.FORMULATED WITHOUT:- Petrolatum, Parabens, Sulfates, Phthalates, GMOs, Triclosan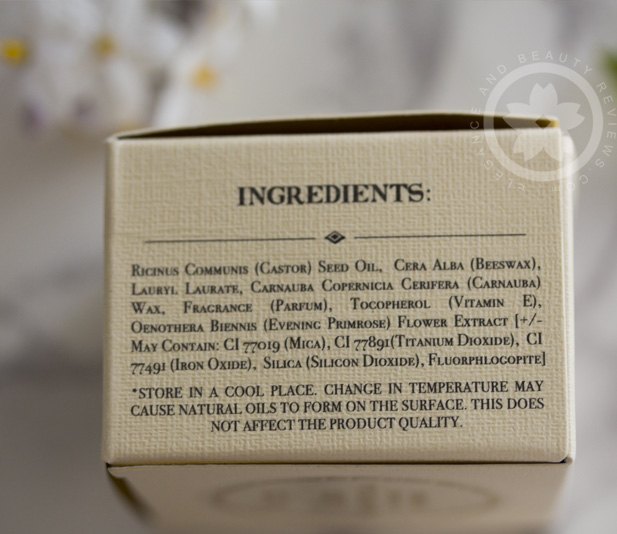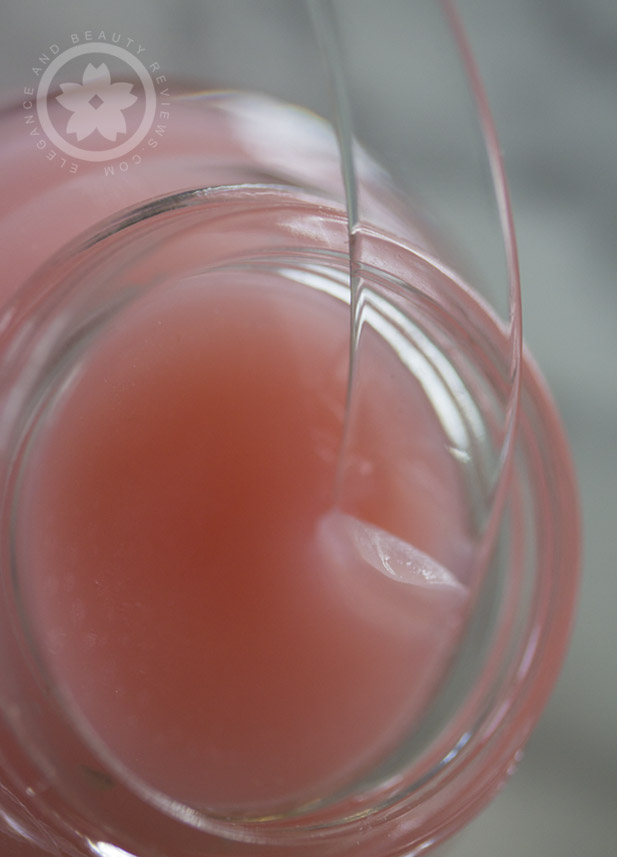 Emile Cordon Cashmere-On Lip Pot Review
 °1 LISA and °72 Coco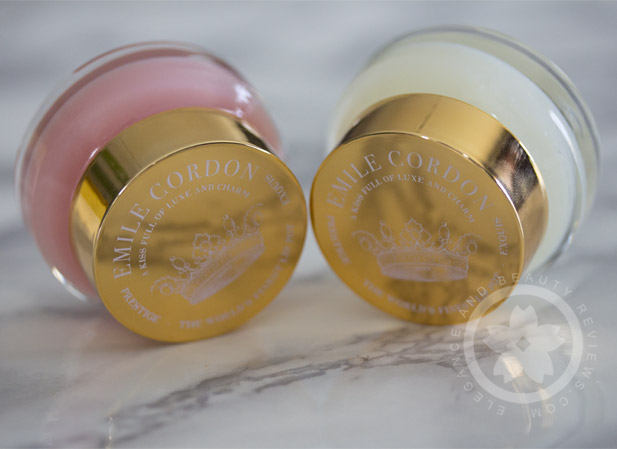 You know I love traveling with these stunning lip pots. They're just what I need when traveling by airplane. My lips stay hydrated.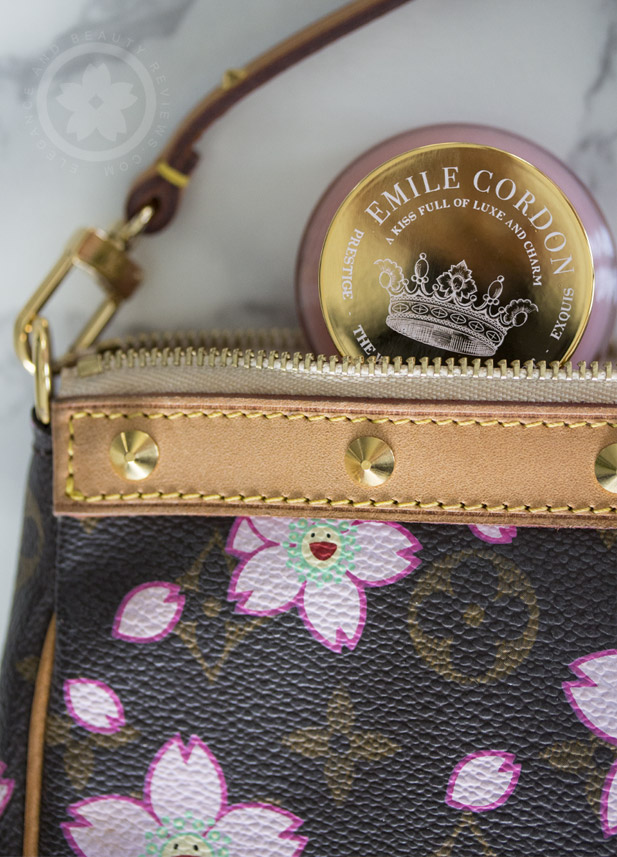 No. 1 LISA: 
Emile Cordon Cashmere-On Lip Pot Review Lisa. This lip post has a light and heavenly strawberry and pink champagne scent. VERY unique scent! I have never smelled anything like this before in a beauty product. It's the perfect scent for spring or summer. I love this scent the most! It makes me think of elegant fruit drinks, feels refreshing. This scent should be used for many more products such as body mist, lotion, candles, I'd buy it!
The pretty pink color this lip balm has. If you love pink accessories, this is for you!
I love how the pink compliments my Louis Vuitton hand bag.
Imagine getting dolled-up and taking your favorite luxury purse with you and you pull out this luxury lip pot!!!
Make a stunning impression taking these elegant luxury lip balm goodies out of your purse. I know I sure did!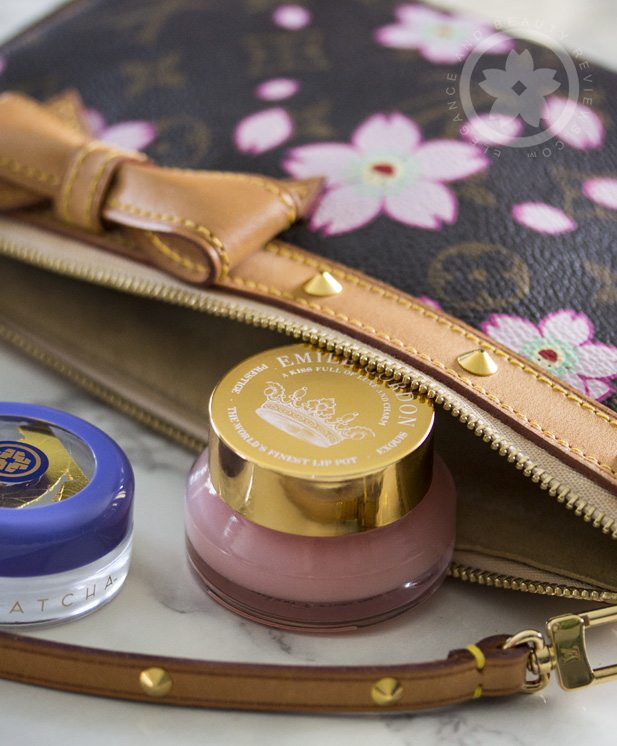 No. 72 Coco: 
Emile Cordon Cashmere-On Lip Pot Review Coco. Yes, this lip pot is a white cream color. It's named Coco on the website and listed as White Coconut Cake on the back. The smell is very light. It's not like opening a jar of coconut oil-not strong don't worry! It has a very soft unique smell. Hints of light brown sugar and vanilla.  Yes, after does smell like white coconut cake! Feels just as good on my lips as the Lisa lip pot.
Another luxury lip balm you might like:
Tatcha GOLD Camellia Nourishing Lip Balm Review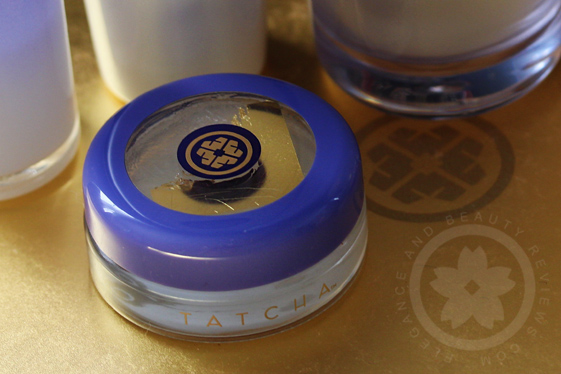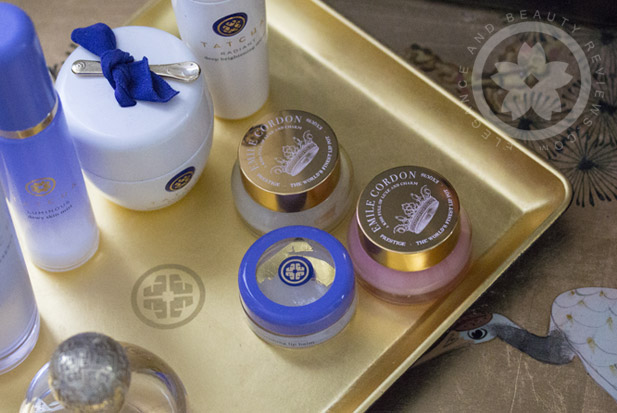 These lip pots make a lovely addition to your beauty collection.
Before bed, I like to apply a different lip care treatment to nourish my lips while I sleep. And again in the morning.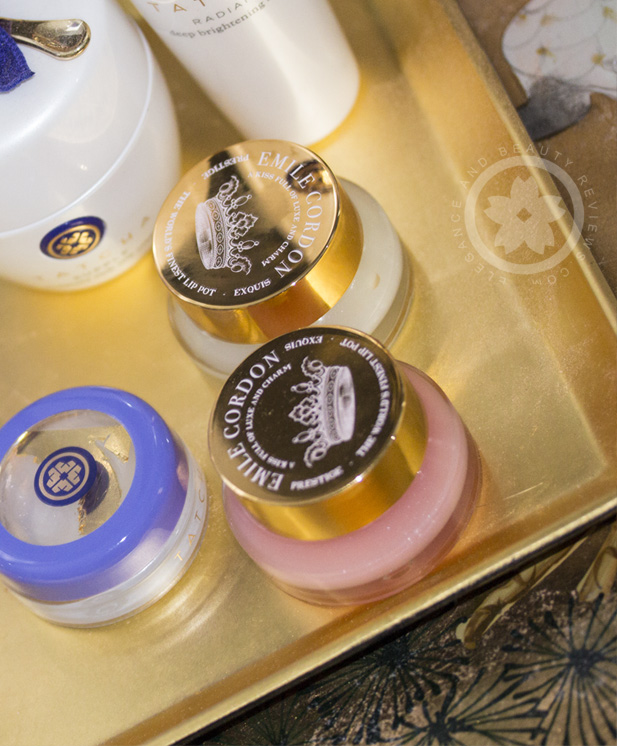 Are Emile Cordon products tested on animals?
NO! I love that they're a cruelty-free company. <3 thank you Emile Cordon!
[wp_ad_camp_2]
Final thoughts on Emile Cordon Cashmere-On Lip Pot Review:
If you have the budget to purchase a luxury lip care item. I recommend you try this cashmere-on lip pot collection, especially in No. 1 Lisa!!! It's a pampering experience and lovely product I'm so glad I tried.
But wait, there's more!
There's more amazing formulas to try.
Check out the official EMILE CORDON WEBSITE.
There's plenty more CASHMERE-ON LIP POTS to check out: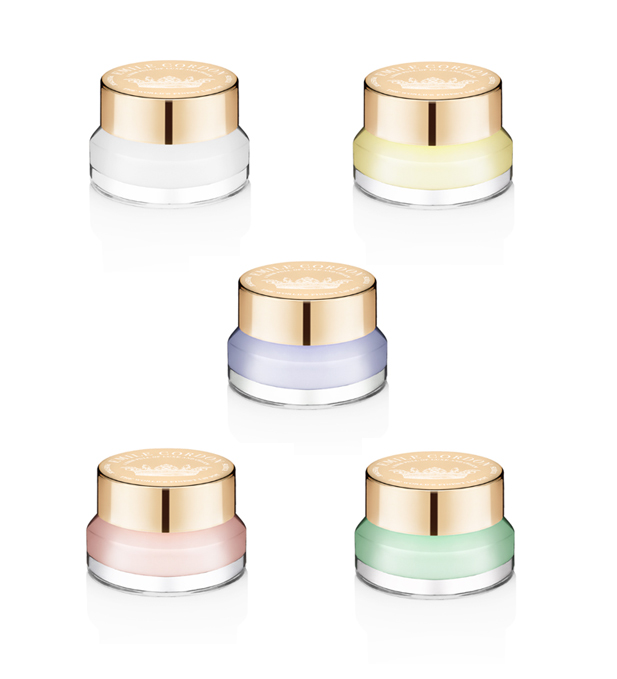 Any questions about my Emile Cordon Cashmere-On Lip Pot Review that I didn't cover? Leave them in the comments below.
XO
Jen