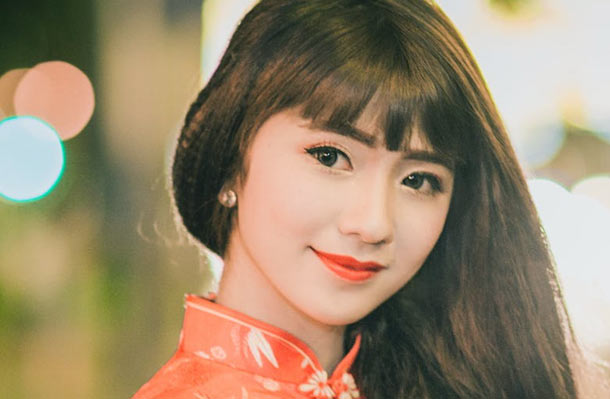 How to choose the best hydroquinone cream for skin lightening when you're too busy trying to find out where that strange pigmentation comes from? Hyperpigmentation, blemishes, and pimples usually appear because of sun exposure or aging. Fortunately, skin bleaching removes the dark spots on the skin like acne marks. So, it is important to know how to choose the best hydroquinone bleaching cream out there.
How to Choose the Best Hydroquinone Cream for Skin Lightening
Increased skin pigmentation is a dermatology issue that can become increasingly visible if left untreated. Our faces are some of the most sensitive skin areas due to the high exposure to sun and dust. Sometimes, no matter how much attention we give to our complexion, we wake up with darker spots on the face. But many women would rather look for quick solutions that don't require medical appointment scheduling than going to a dermatologist.
Hydroquinone is a bleaching agent that typically yields visible results within three to four weeks. This active ingredient in face creams lightens uneven skin tones, dark or brown skin, and the overall complexion. As a bleaching ingredient in creams, it is available either by prescription or over the counter. Hydroquinone works by stopping the production of melanin – the skin pigment which continually colors skin. It can remove age spots, freckles, acne scars, and even hormone-related discoloration issues. In other words, we are born with a genetic makeup that may alter our skin pigmentation due to external factors, and we must rebalance.
How to Choose the Best Hydroquinone Cream for Skin Lightening and a Healthy Complexion
Step 1 – Research and read user reviews and opinions
Everything should start with good research. Many users would rather learn about a product by reading about it directly instead of focusing on what they want from that product. Potent bleaching creams contain hydroquinone as an active ingredient, but they come with other ingredients which moisturize, hydrate, or make your skin look and feel smoother.
For a more in-depth research, dig into reviews and charts to discover more about the cream you need. Look at the most popular products and see why women recommend them.
According to specialized websites, many women's favorite product is the 2% Hydroquinone Fade Cream Dark Spot Corrector by Admire My Skin. According to user ratings, the cream can be added to your nighttime skincare routine to even your skin tone after just four weeks.  
Also, check the opinions about the cream from women that have already used it to know when results should begin to show. Many users post before and after photos to showcase the efficiency of a specific cream.
Step 2 – Stay within FDA guidelines
Hydroquinone is regulated by the Food and Drug Administration (FDA) regarding how it should be used in face creams. Take note that hydroquinone is a chemical that can be used in treatments and like any medication, it should be regulated.  
The FDA limits the content of hydroquinone to 2%. So, a safe cream will contain up to just 2% hydroquinone concentration. But, there are products which with 4% or 6% concentrations. Those are available by prescription only when other treatments fail.
Doctors recommned higher concentrations for advanced dark and brown spots that refuse to vanish after using other creams. Brown and dark spots are very persistent, so it might take two to three months of treatment for them to disappear. Yet, do not use these potent creams without first consulting with your dermatologist.
Step 3 – Sync the treatment with your plans
When shopping for a cream, I usually make short lists of products that I haven't tried and narrow them down even more. I remove a cream from the list because it lacks SPF, and it is summer. I leave another one out for not having a high enough sun protection factor (SPF) and so on. There are day creams and night creams with hydroquinone. Typically, they don't have SPF, as their job is to be deeply absorbed into the skin and balance melanin production.
Choose a night cream if you travel a lot and already have an elaborate morning skincare routine. The cream will be able to work without interfering with the ingredients in other products.

Go for a day cream if you typically don't use many products and spend little time out in the sun.

Step 4 – Read the ingredient list
How to choose the best hydroquinone cream for skin lightening? Look beyond the active ingredient. Many creams contain natural skin bleaching agents similar to hydroquinone. Here are some of them:
Kojic acid is a natural derivation from a fungus which blocks the primary element from melanin, enzyme tyrosinase. The ingredient has antioxidant properties.

Mulberry extract is a natural substance which supports skin metabolism and reduces the color intensity of freckles while slowing down skin aging.

AHAs (Alpha-Hydroxy Acids) can be found in citrus fruits and are used in creams because they make excellent exfoliators.

Avocado oil has moisturizing effects and can also reduce age spots, minimize sun damage, and reduce the visibility of scarring.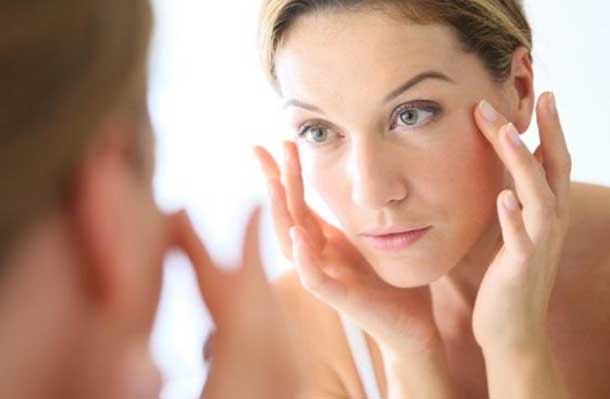 Step 5 – Don't ignore your allergies
Many women are affected by skin allergies. Meanwhile, many of us look for practical ways to get rid of wrinkles, sun spots, and hyperpigmentation. However, before choosing a bleaching cream, you should also consider your skin allergies.
Although hydroquinone doesn't have noticeable side effects, other ingredients might make skin conditions worse. You can double-check the cream's ingredients with your dermatologist.
If your skin is already dry or sensitive, hydroquinone-based bleaching creams may lead to even more skin dryness and cracking issues, redness, burning sensations, or even sunburns. Take some precautions by testing a patch of skin before you first use a cream.
Rub a tiny amount of the cream on the inside of your forearm.

Cover it with a bandage and wait for 24 hours.
If the area begins to itch or develops severe irritation, stop its use immediately. Also, remember that you need to wash your hands thoroughly after every use – including the testing. Apply the cream after cleansing and toning the skin to let it absorb faster into pores. Massage gently rather than energetically. Make sure you don't stain any clothes that might later come in contact with your skin.
Step 6 – Use the cream as directed
So, you have learned how to choose the best hydroquinone cream for skin whitening. It is time to use it as directed. Apply the cream for a limited period and do not turn it into a cream for daily use. Using the cream for longer than necessary can negatively impact melanin production. This can be very harmful as your skin might darken as a defense mechanism. Regardless of how effective the cream is, it should be seen and used as a hyperpigmentation treatment.
Also, choose the cream for the right reasons. According to social research, many women with dark skin use bleaching creams and treatments only to change their complexion. Because the practice is very trendy, there are some low-quality products on the market that contain harmful chemicals such as mercury. Even if you want a different skin tone, remember that if it is even, then it is healthy.
Do not expose your skin to the sun while you are undergoing the skin treatment. As melanin production is temporary shut-down, you may end up with harmful sunburns and other nasty reactions. If possible, use as much SPF as needed. However, don't go on vacation or to the beach during this time. Wear wide brim hats to also protect your ears from the sun and dress in colored cotton clothes that absorb heat and UV rays.
Also, bleaching creams only work for skin spots. Use them exclusively on the affected areas instead of the entire face in order to avoid increasing the area where melanin is no longer produced. If you apply moisturizer after the cream, make sure to do it at least an hour after the treatment.
Step 7 – When not to use the cream
Also, don't use skin bleaching products if you're pregnant. Such creams are not recommended during pregnancy as hydroquinone changes the balance of your skin.
Remember that sun spots can hide more serious conditions, such as skin cancer. Find out more about the causes and cancer risk of those spots before trying a skin lightening treatment. Most of these spots are harmless, but you'll need the help of a dermatologist to know how risky they are.
You have taken the time to read this guide. Now you have the basic tools to find the best hydroquinone cream for your skin! Use the cream as directed and notice how the skin tone evens out as spots, freckles and dark areas disappear. You can even take a picture before you begin using the cream and another one after you finish! You will find instant motivation to feel confident with or without makeup after seeing how great your skin looks!
Some Top Rated Skin Whitening Creams:
Images Source: Depositphotos.com