Lime Crime Aquarium Liquid Glitter Makeup Brush Review.
These makeup brushes are so gorgeous, they're officially my new favorite makeup brushes.
You're going to be amazed with all the photos and videos I'm sharing of these Lime Crime Aquarium brushes. I also answer all your questions about these brushes.
You need Lime Crime Aquarium Makeup Brushes in your life!
Aquarium Lime Crime brushes have it all!
Even a mermaid would LOVE using these makeup brushes!
Glitter, Water, and Heavenly soft gorgeous purple bristles?! YES!
Are you kidding me!? Take my money please!
They have the whole mermaid makeup collection that you need!
Take a look at this photo I took up close with my beauty blogger equipment. You can see all the different shapes of glitter in the handle.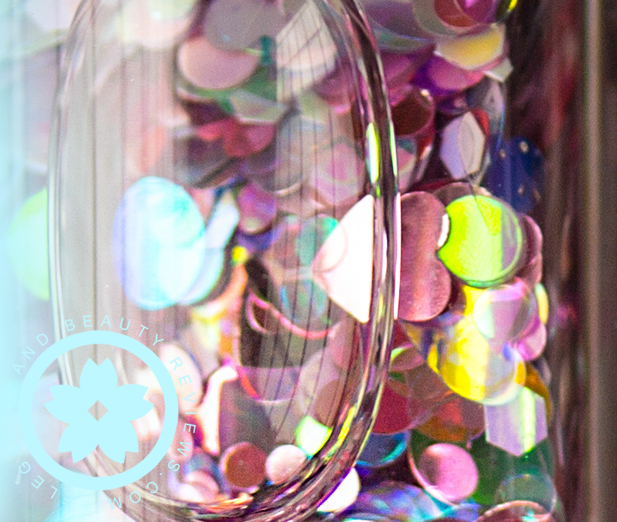 We're having a makeup brush renaissance if you will. And it's about time!
Never have I seen so many gorgeous makeup brushes. Makeup brushes a few years ago were always boring , basic colors… boo!
The matte lavender metallic is also the perfect color to compliment these brushes.
Notice the unicorn heads on the ends of each brush? Quality and pride of their products always shines with Lime Crime.
Not only are these brushes lit, they're vegan, cruelty free! – Friendly to animals, mermaids, and especially unicorns! 😉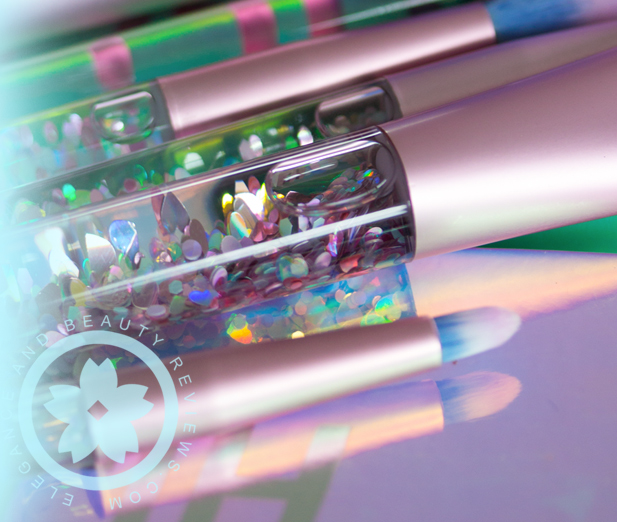 Glitter?! Yes Please!
Lime Crime even designed a matching clutch! And YES the clutch has water and glitter.
You can use the bag for a cute fashion accessory! <3
These soft pretty

purple

and

pink

bristles. OMG!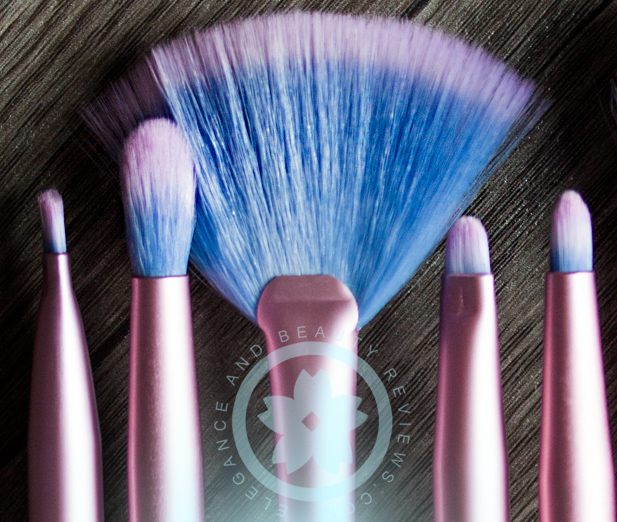 So much fun, you might forget to put on your makeup and just play with these brushes instead.
Never in my life (35 years) have I seen such amazing makeup brushes! They're stunning and better in person.
First of all, yes you'll want to play with these Lime Crime Aquarium liquid glitter makeup brushes turning them upside down and back.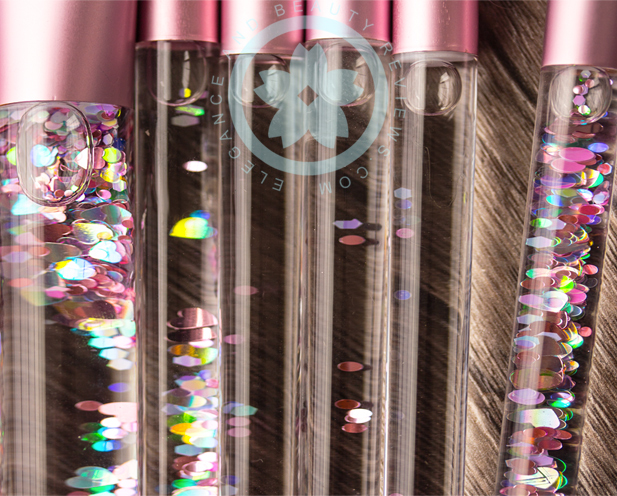 Lime Crime Aquarium Liquid Glitter Brush Set includes:
7 cruelty-free brushes (powder, blush, pencil, lip, fan, angled brow, shadow blender)
1 pouch/clutch with a secure snap – Has the liquid and glitter.
Can we talk about this amazing little purse?
Yes! The purse has water and glitter too!
Want to see how amazing the brushes look inside the purse?! Of course you do!
Look how great the makeup picks up on this eye shadow brush: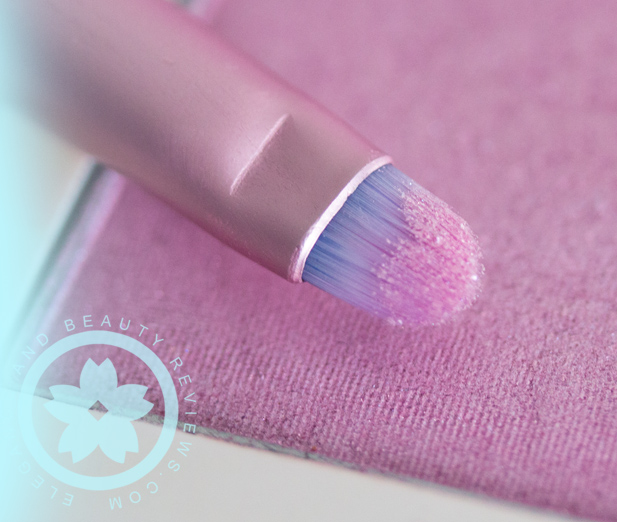 Look at The DEETS
The details of these Lime Crime aquarium brushes. The official Lime Crime unicorn logo is on the bottom of each brush.

The details are amazing! This Lime Crime mermaid collection is overall stunning.
All the mermaid collection items are second to none!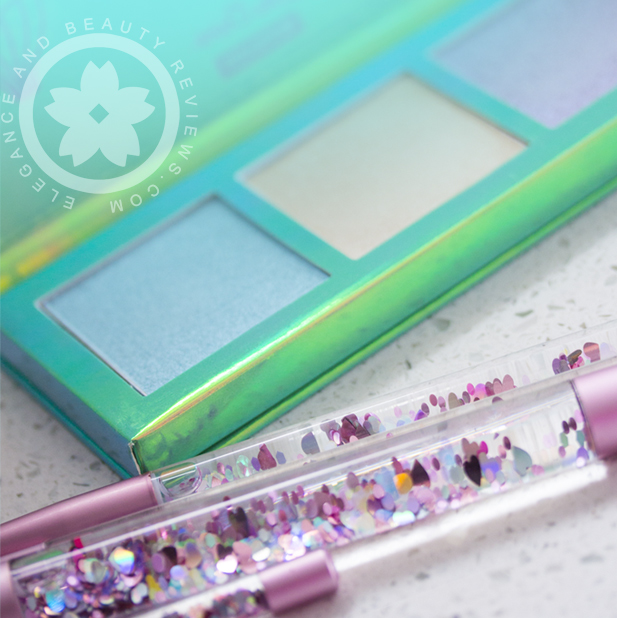 How much are the Lime Crime Aquarium Liquid Glitter Makeup Brushes?
Currently, these brushes are currently $58.00 at Lime Crime.com (you can get $10 off when you sign up with your email)
Do these Lime Crime Aquarium Liquid Glitter Makeup Brushes leak water?
I have had mine for a month and have not noticed any leaking.
Do the bristles shed easily?
I have not noticed any shedding. Although sometimes with new brushes, it happens.
Are the bristles soft?
The bristles are synthetic (cruelty-free) yes they're super fluffy and soft.
Do they blend well?
The brushes are not as dense as "Real Techniques" brushes. They do a good job blending. Depends on your preference working with natural bristles vs synthetic. They're soft fluffy high quality brushes you'll fall in love with.
Are these good daily use makeup brushes?
Honestly, the handles are a little hard to keep clean. They can look finger printed and dirty if you use them with dirty hands. For the first week I just wanted to display them in my makeup room like a trophy! They're so stunning! I love the eyeshadow brush the most because it's small and perfect for packing color onto your lid.
How well Do the bristles pick up product?
The color payout is good! The bristles do a great job pickup up hi lighter, eyeshadow, powder, you name it. I love using the fan brush for my Lime Crime HI-LITE pallets.
Should I buy the Lime Crime Aquarium makeup brush set?
Seriously. YES! I have never seen bushes like these before. Hear of FOMO? (fear of missing out) I would get these before they discontinue. (hopefully they keep these in production for a long long time.)
Do you have any questions? Please ask in the comments section!
Wait a minute… you want to see more mermaid and even unicorn bushes?!
Check out my previous post here: Mermaid and Unicorn Makeup Brushes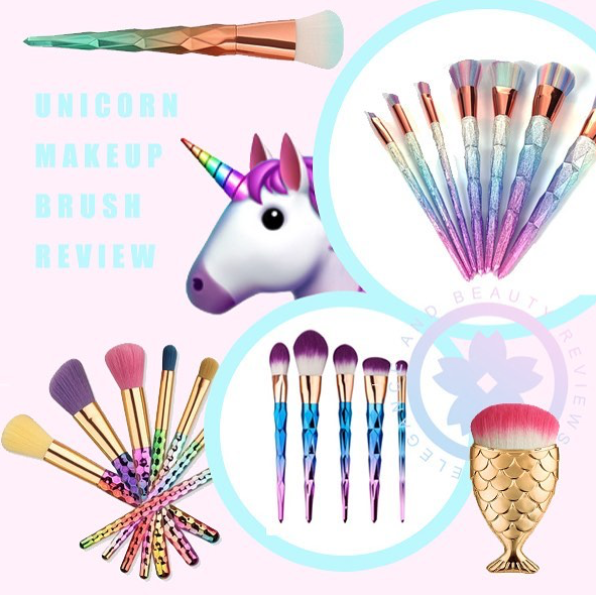 -Jen XO
Thank you for reading my
Lime Crime Aquarium Liquid Glitter Makeup Brush Review