Here's How to Find the Best Hair Color for Your Skin Tone!
Finding a matching hair color for your skin tone is not an easy job. A lot depends on your choice, complexion and suitable color products. It is necessary to do a little bit of research before applying certain hair color so that you won't regret later.
The cosmetics industry has propelled to a totally new level of cosmetic products which does not only provide aesthetics but also change your looks completely. There are many things which you should consider before buying a certain hair product. The pros and cons of every product changes for every hair type.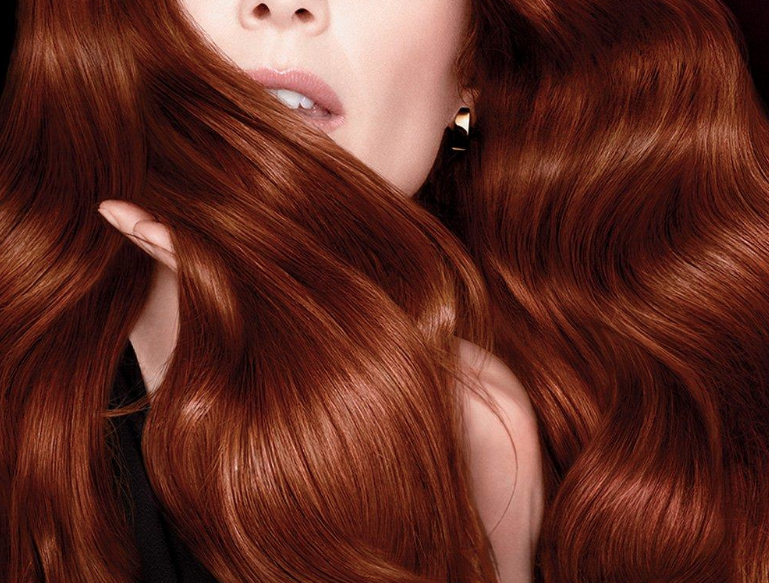 Matching your skin tone with hair color is another dimension which is very imperative in this regard. It will be really beneficial to understand the undertone of your complexion. This knowledge will able to find perfect hair color shades. It is not necessary that specific shade which your friend used on the anniversary is also suitable for you. Real perfection resides in the understanding of colors and knowing which hues compliment your unique skin tone simultaneously. Using the right combination will offer you aesthetics, a new look, and totally different class. There are 5 ways how to find the best hair color for your skin tone.

Understand your skin's undertone
There can be many types of skin undertones; warm, deep and cool.
People with deep undertone skin have dark brown eyes. Your skin looks greatly healthy in hued colors like purple or royal green.
The darker your skin tone, more you can use deep colors for your lips and hair.
Similarly, you can use golden or silver jewelry. L'Oreal Paris says "I have clients on a daily basis request a hair color they've seen on an actress or model that they just must have, the obstacle isn't the coloring of their hair, it's understanding whether or not the color is going to match their skin tone". It has been noted that cool skin tone probably has blue, red and pink undertones, whereas, warm tone skin has golden, peach and yellow undertones.
Wrist Test

If you are wondering which undertone you would have then wrist test is the solution to this question. It is simple as just flip over your wrist and watch the color of your veins.

If your veins are purple or blue then your undertone is cool.

If your vein color is yellow or green then most probably you have a warm undertone.
It has been observed that women choose hair colors opposite to their undertones. This is not a correct strategy according to Sophie Georgiou (A colorist at Sharron Dorram colors in NYC). She says "My advice is to find a color that brings your confidence but also respects your complexion. Lots of women dream of being blonde but it's doesn't suit all complexions"

Fair skin with cool undertones
Paler your undertone lighter should be the hair shade. Cool blonde shades are recommended for the people having cool undertones. You should not be using warm shades because these shades will look extraordinarily artificial for your overall look. Hill says "Michelle Williams has a very pale cool complexion, so very light, icy blonde works perfectly on her.
The reason I love this is because it also contrasts beautifully with her brown eye color. It shows that, contrary to popular belief, you don't need to have blue eyes and also pale skin to wear this tone". If you are considering hue colors, then you could use jet black or deep brown colors.

Fair skin with warm undertones
According to a senior colorist at Restore Salon and Spa Jasmine Reineri "if you have fair skin with warm undertones, a la Emma Stone and Emma Roberts, copper red, butterscotch, rust, golden blonde, strawberry, and caramel tones hues are best to bring out the warmth in your skin". The warm undertone, when complemented by fair skin with the addition of these hair colors, looks completely outstanding.
Another hair color expert King recommends "Conversely, with warmer undertones on the fair skin you want to avoid the overly blue and violet-based colors. I actually wouldn't suggest anything in the black family at all for someone with this complexion as it could appear too harsh against their skin tone".

Medium skin with cold undertones
Medium skin with cold undertones gives the chance to flirt with a variety of hair shades. Medium skin enables the women to have dark, light or even medium hair colors. You would have observed that people with a medium skin change their colors often and every combination looks great on them. Brunettes can opt for medium to light brown colors. Walnut is one great example.
Blondes can use beige, sand or wheat to complement their skin and it will look perfectly natural. Taylor Swift is an example of medium skin with cold undertone. She also has blue eyes which look good with ashy natural blonde. If you love red then you must stick with cinnamon or auburn family tone.

Medium skin with warm undertones
Hill says "Blake Lively is a perfect example of medium-toned skin with warm undertones. Her complexion looks even more gold and radiant because she stays with a golden tone no matter how light or dark her hair. If she went pale or cool in her blonde choices, it would wash out her skin, almost aging her, due to it being so unnatural with her skin tone".
Whereas King says "Personally, I have one absolute favorite for a medium complexion with warm undertones: Bronde. I'm not sure there can be anything better than having the best of both worlds". Additionally, golden reds and copper is a good choice for complementing your medium skin with warm undertones.
It is strongly recommended by colorists and hair experts that avoid those cosmetics which can harm your hair. Use these hair shades when preparing for the show but do not unnecessarily use them. In this case, you will not only damage your hair but your hair will lose the natural ability to grow.
Thanks for reading: How to Find the Best Hair Color for Your Skin Tone. If you have any hair color questions, feel ask in the comments below.
This week's guest post: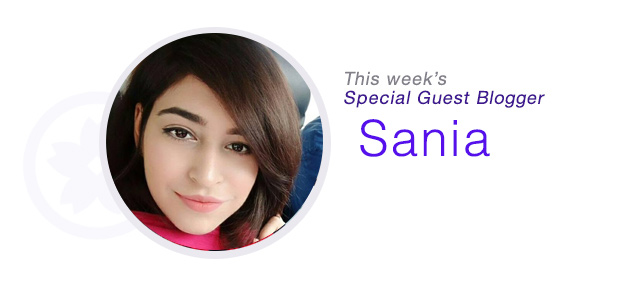 Author Bio:
Sania is a student of accounts and finance. She enjoys shopping, trying out skincare remedies and blogging about anything that is related to beauty and self-care. Her love for pets, tea and traveling is eternal. She regularly blogs at the smart women blog.