Finally a hand cream that smells like desserts….
I've been looking everywhere for a cute Korean hand cream to try. Finally found one!
(BTW I'm not Korean, and I have no idea what the cute packaging says in Korean or who Gudetama is. He's an egg? He's a Sanrio character too?)
This holika holika dessert hand cream set caught my attention… it's so unique, so I added it to my amazon shopping cart.
The main reason I wanted to try this was because it promises the sweet smell of desserts. 🍮 🍨
(This is NOT a sponsored post, I purchased this hand cream set from amazon. This is my honest Holika Holika – Gudetama Lazy & Joy Dessert Hand Cream Set Review. Enjoy!
PACKAGING
Yes! 😍👍🏼 💕 First of all, the packaging is very cute! It's adorable and eye-catchy right? Who wouldn't want a sweet dessert hand cream set? I wanted a small sized hand cream that would be small enough to carry in my purse and pretty enough to have displayed on my desk at work.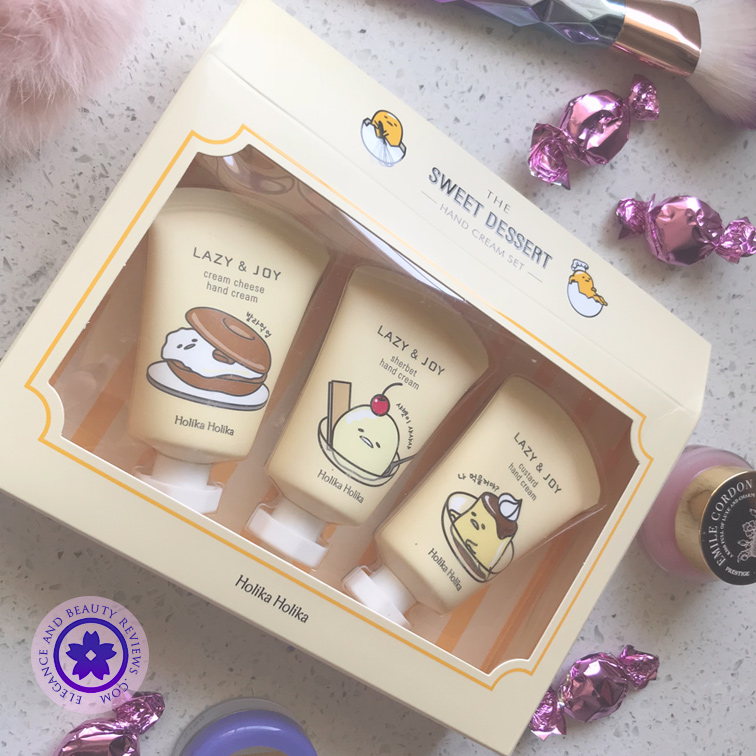 The cap is functional and easy to twist off. Also, it's very cute! Defiantly a conversation starter…
"Jen what's this on your desk? Food?"
– NO! Don't taste THAT!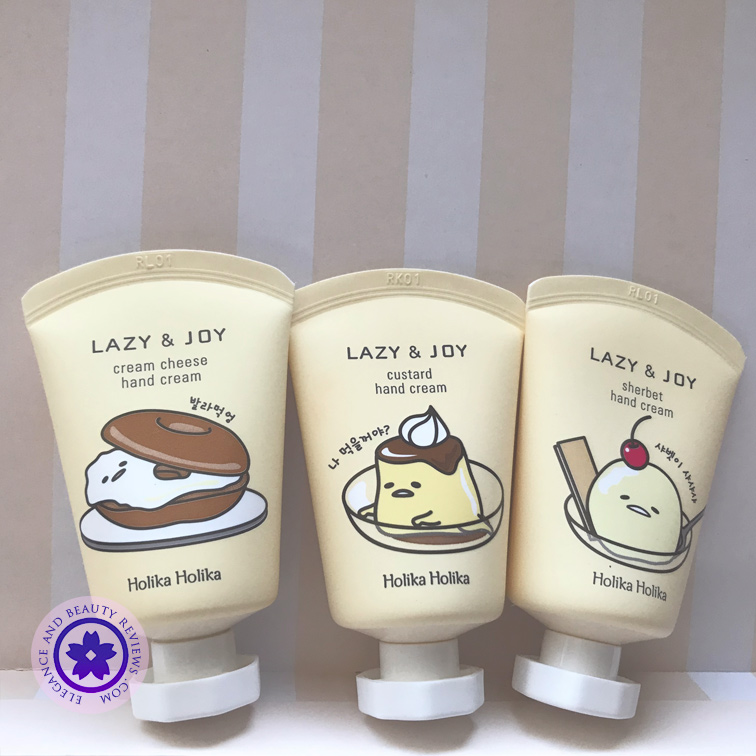 I love the color of the bottle, very much makes me think of pastry and desserts. It's so light it feels like there's hardly any lotion in them.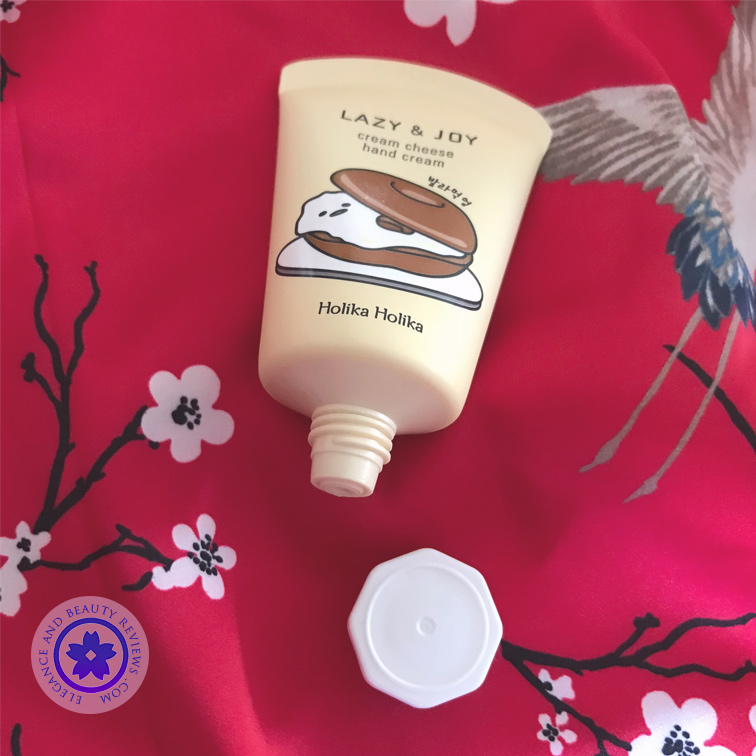 2. SCENT
I'm a little disappointed in the fragrance. It's the reason why I only gave this Korean hand cream set 3 stars. However, I'm glad they're very lightly scented. I gave my husband a blind scent test. Here's how each smelled according to my husband. 👃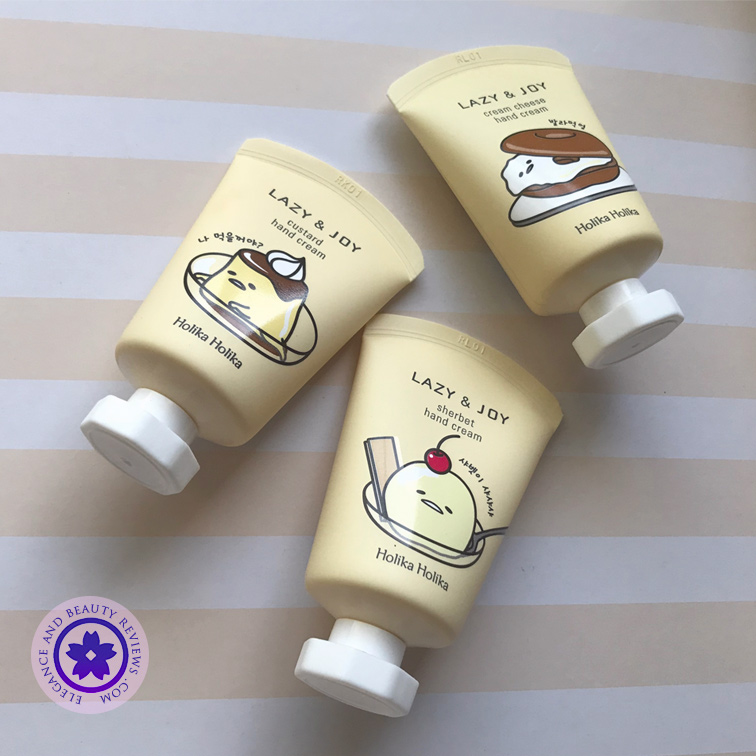 Custard: Yes, he said he could smell a light hint of vanilla.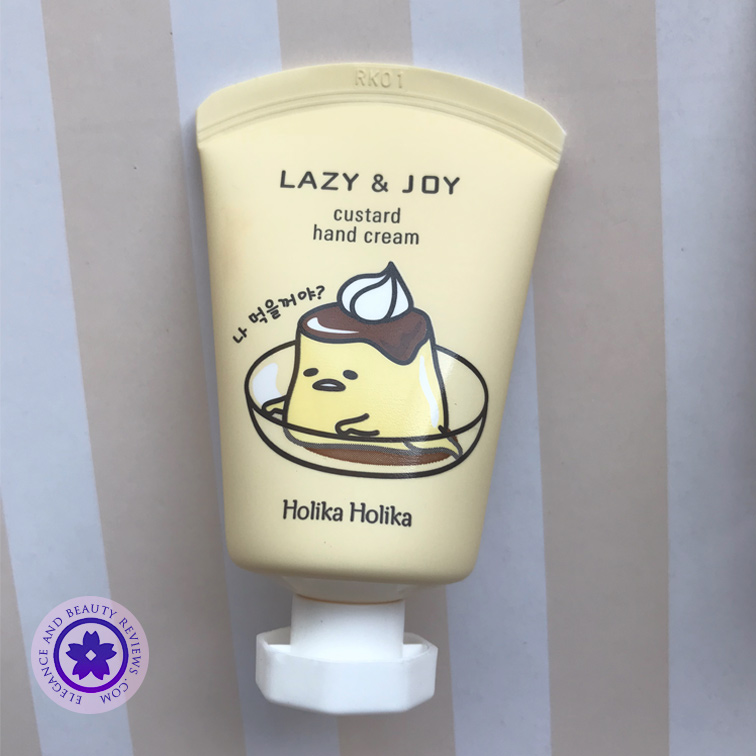 Sherbet: He said he smelled lemon and a soapy smell. I agree! This one does not smell pleasant.
Cream cheese: He smelled coconut and light hints of vanilla. I agree.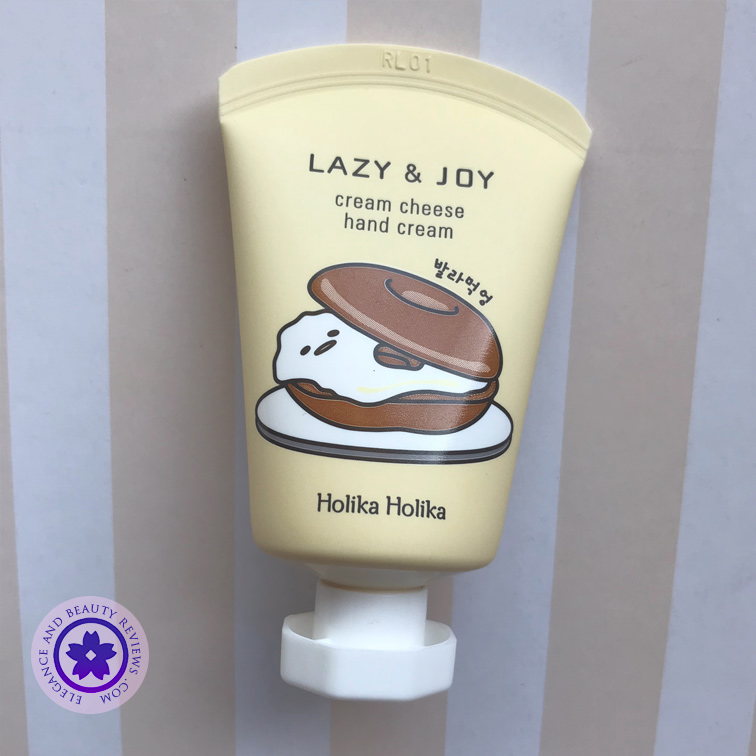 3. MOISTURE

I didn't feel like this hand cream set deeply moisturized my hands. It's very light and has a consistency of a spreadable cream cheese, more than a traditional lotion. So, as a positive this will not leave your hands feeling greasy.
Overall thoughts, this is defiantly a lotion unlike anything I have ever tried. I'm excited that K-Beauty is now a mainstream here in states. If you're loving the ten step Korean skin care routine, don't forget to add a hand cream to your collection.
Thanks for reading,
Jen ❤️
Check out my other Korean skin care reviews!
Top Ten Korean Beauty Skin Care Products
Dry Brushing – Korean Skin Care Secrets
Nighttime Collagen Beauty Mask
The Most Popular Korean Skin Care Products