So, are you done with selecting your wedding gown?
What about the makeup?
Decided?
Well, if you are done with all these then now it's time to pay all your attention to the hairstyle that you are going to opt for your big day. Isn't it? If you think that your wedding dress and hairstyle are both mutually exclusive then you are absolutely wrong! Rather, your hair should be always complementary to your dress.
It's because your hairstyle on that day is going to enhance your dress like nothing else. If you take an extra stride to keep both of these in complete sync then you will obviously end up feeling the best of you on your special day!
But, are you not aware of the hairstyle basics? Don't worry at all! Even majority of us don't have an idea about the same. It's just because I always had an utmost interest in understanding the know-how of various hairstyles which can match various kinds of wedding dresses, I am here with this article today.
Just read ahead and you would come to know which hairstyle would go great with what kind of wedding dress.
High bun with strapless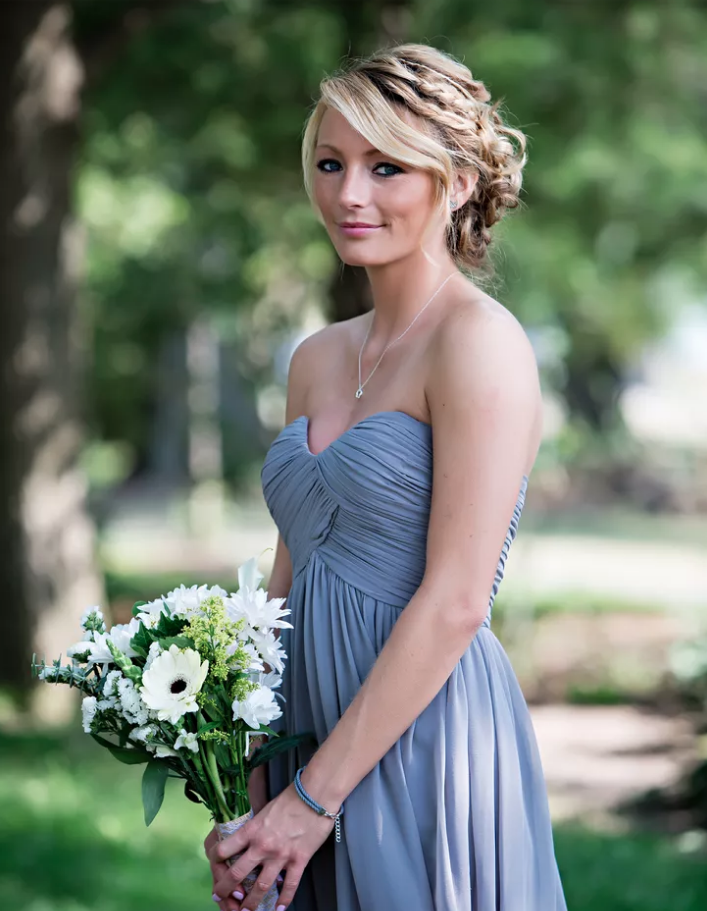 Image Source: The knot
This awesome topknot style which has got inspired by ballerina has got a striking romantic treatment over the years. It adds an amazingly fine volume at the crown. Moreover, this hairstyle looks even prettier and stunning when you go for it with an attractive strapless dress. Especially, if you are up for wearing a dress which is having sweetheart neckline then a high bun would be the best!
Updo with a bateau neck dress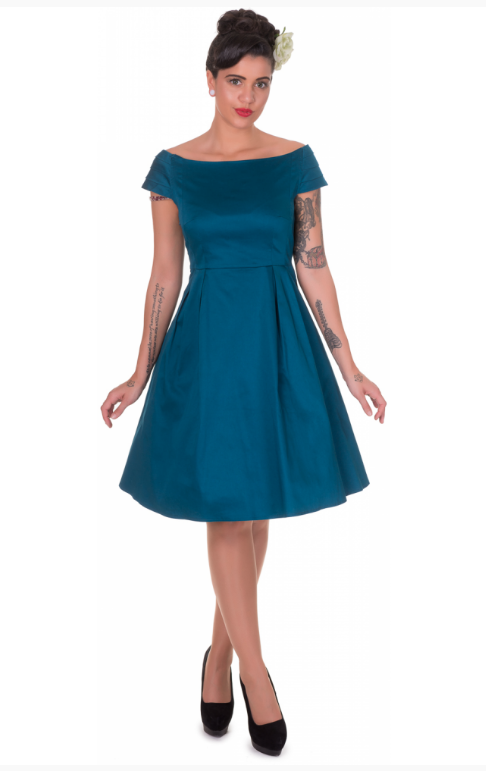 Image Source: DollyandDotty
When it comes to a boat neck dress than an all up or an updo would work great for you! Rather, when you will just keep your hair down, it will give your dress a narrow look. Believe me, those boat neck dresses which are having low necklines are meant to show off your shoulder points, and neckbone. So, your hair needs to be all up while allowing your neckline to be showcased.
Go for side-swept with an off-shoulder gown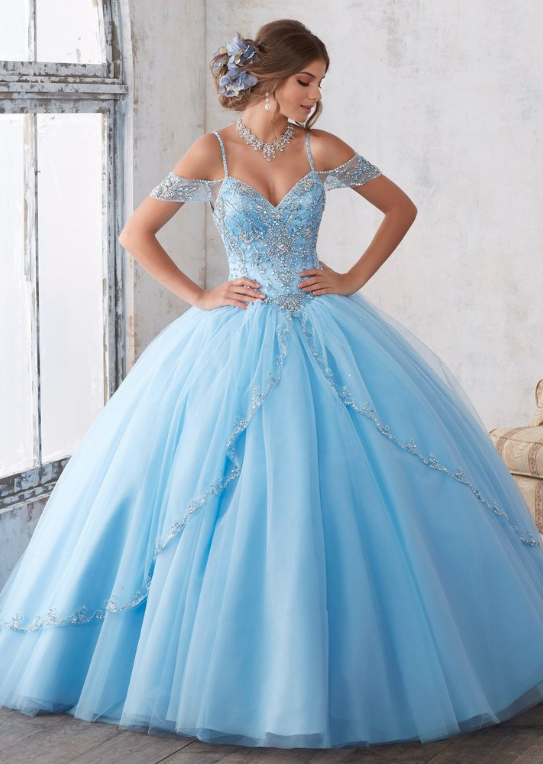 Image Source: AbcFashion
If you have bought an off-the-shoulder wedding dress then let me tell you that you have bought something with a very sensual and romantic neckline. So, make sure that you are keeping your hair soft with such a dress. What's more, you can just straighten your tresses and make them sleek enough or sometimes just soften them with a few perfect waves or curls. This would be just an amazingly incredible match especially when you will be having some stunning cascading curls.
Side swept waves with braid along with stunning dramatic back
Image Source: Mon Cheri Bridals
If you have decided to simply rock on your wedding day with an open back then just ensure that you are keeping your tresses far away from all the accentuation. So, just keep your hair down while pulling it to one side. And, of course, yes! don't forget to upraise your entire look with a pretty braid.
Winding Up
I can vow for the fact the aforementioned mix and matches are really fantastic! Just go for any one of these on your big day and I am sure that the guests in the venue won't be able to take their eyes away from you!