elf Hydrating Gel Mist Review. elf has some new and unique skin care moisturizers you need to explore. After all, elf has included some high quality ingredients that are comparable to some expensive high end brands.
If you love saving money and love good skin care, check out these elf products. Read my full elf Hydrating Gel Mist Review and see what's amazing about this new elf Hydrating Gel Mist spray.
Time for an afforable skin care moisturizer?
elf Hydrating Gel Mist Review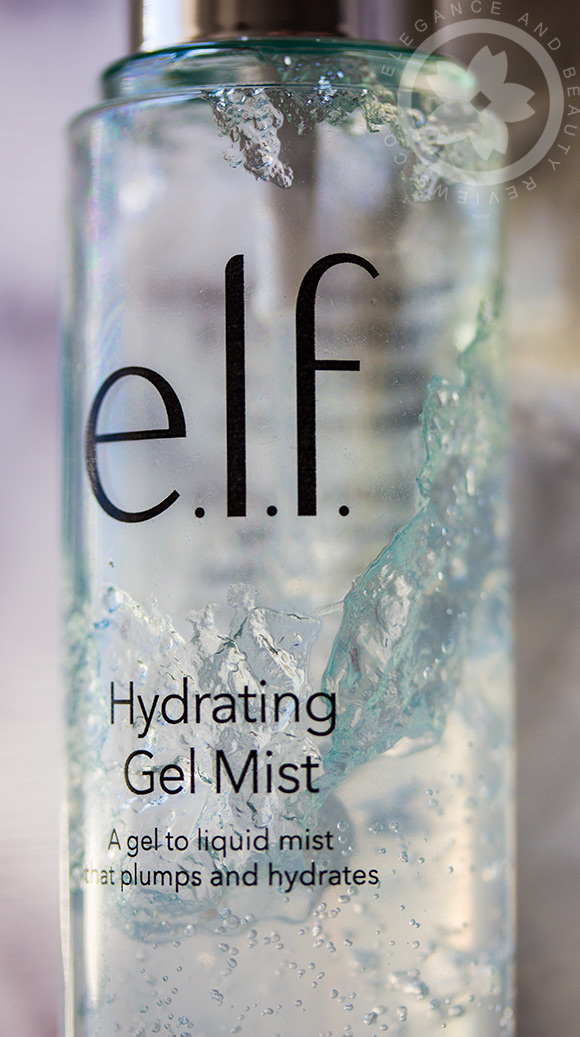 First thing, I'm excited elf has tried a gel formula for a moisturizer. It's unique and a fresh twist on moisturizers.
Usability, I love that the elf Hydrating Gel Mist is easy to apply. It's in a spray bottle. Best of all, you don't have to use your hands or fingertips. This is a huge sanitary issue. You also don't risk contaminating the product from opening the lid each time you apply.
Good for Acne prone skin – elf Hydrating Gel Mist Review
If you have acne, you're battling bad bacteria. The design of this bottle helps keep bacteria from infecting the moisturizer and your face. Let me explain. The less contact you have with your fingertips and applying skin care products, the better. The less you touch your face, the better chance you have of steering clear from acne. Think about it. The more dirty your fingers are, and the more you touch skin care products from a cream pot or from a pump of lotion, the more chances you have of getting bacterial from your hands to your face.
This moisturizer is light and sprays nicely over the face.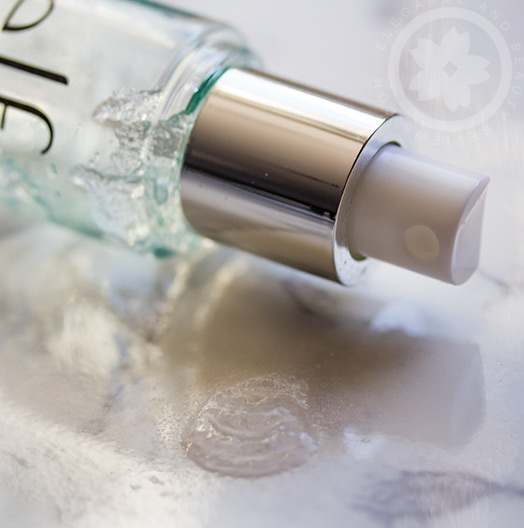 Ingredients – elf Hydrating Gel Mist Review
I'm happy that the elf hydrating spray has these good skin care ingredients:
The formula is enriched with antioxidants Orange, Lemon, Chia Seed, Bilberry Extract, Sugar Cane, and Sugar Maple to plump and hydrate the skin.
New Post: Remedy For Dark Under Eyes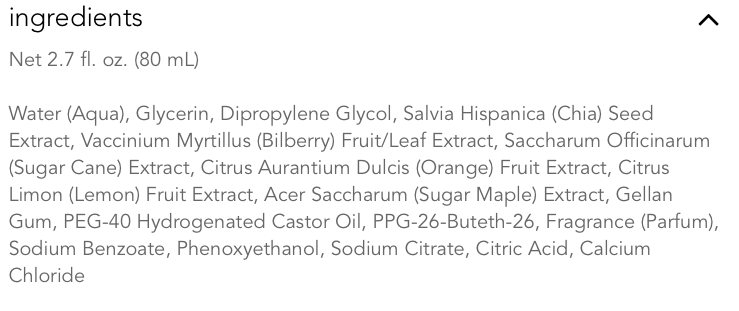 Cost $8 – elf Hydrating Gel Mist Review
You can't beat that price! You're getting a great moisturizer that plumps your skin and adds long lasting moisture. I prefer using a product such as this elf hydrating gel mist rather than an expensive department store moisturizing spray.
Here's where I purchase the new elf hydrating gel mist. On the elf website.
Packaging – elf Hydrating Gel Mist Review
I LOVE that you can see through this bottle and see the texture of the elf hydrating gel. I think it's so pretty. The bottle design is elegant and looks high end. Sure, it's not as pretty as some of my other skin care but heck, it's affordable and I have stocked up on it.

elf Hydrating Gel Mist Review – Final Thoughts
I love this moisturizer, it's very convenient to use and it works well. If you're in a hurry, give this a few sprays and you're set! I also love spraying my neck and chest with this spray. You can spray your whole body if you want!
It's very refreshing and won't leave you with a heavy perfume smell. The smell is actually very light and clean. I personally can't stand a skin care product that has a strong smell.

Thanks for reading my elf hydrating gel mist review. Let me know if you have any questions.
-Jen
More of my elf moisturizer reviews:
elf Hydrating Water Essence Review