e.l.f. Studio Prism Eyeshadow Review with photos. Have you tried e.l.f. eyeshadows yet? This new elf studio prism eyeshadow collection will impress you! This has to be the highest quality eyeshadow e.lf. has released. The colors are gorgeous, shimmery, and sure to spice up any eyeshadows you already have! Read my review and you'll understand.
Thanks for reading my
review on the e.l.f. Studio Prism Eyeshadow
collection. These e.l.f. eyeshadows get a 5 star review for price, quality, and variety.
e.l.f. Studio Prism Eyeshadow Review – SWATCHES
The three eyeshadow pallets available:
Naked #83322 – The first palette is neutral, elegant and delicate enough for daytime and office wear.
Sunset #83323 – This is my favorite and the colors are vivid, playful, yet soft.
Smoke #83324 – Bold, wild, perfect for a night time look! This texture is extra easy to create a smokey look.
I really wish elf would do more color palettes of this formula! I'd love to see some aquas, mints, and you name it!
This is the official e.l.f. Studio Prism Eyeshadow link


e.l.f. Studio Prism Eyeshadow Review – TEXTURE
I was amazed how silky and creamy the eyeshadow texture is. They look powdery but they're a creamy texture. It goes on so smooth and blends out so easily. These eyeshadows aren't as high pigmented (like a mineral eyeshadow) as I would have liked them but they work fine for me. For example I applied some to my hand to show the swatches, and I was surprised how easily the light application wiped off leaving a fain shimmer behind. That being said, you need a primer before using these silky eyeshadows. Once you're using a primer, these eyeshadows are flawless! I was able to line them nicely. These aren't chalky feeling at all! They remind me of Eye Studio® Color Plush™ Silk Eyeshadow but much better!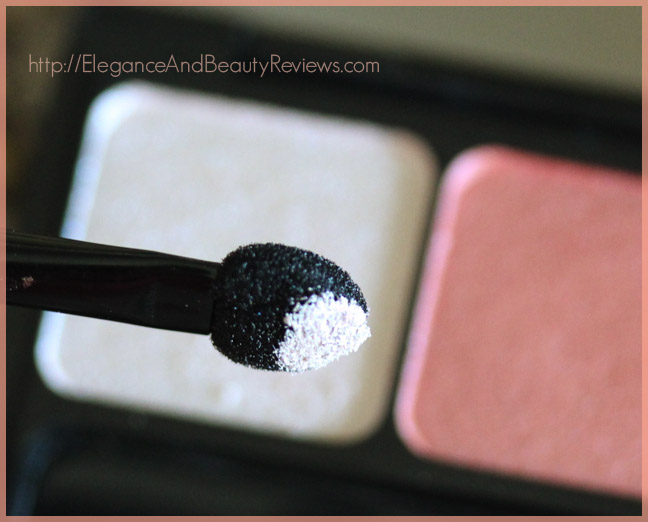 e.l.f. Studio Prism Eyeshadow Review – PRICE
Can you believe this is one of e.l.f.'s most expensive items at only $10 USD? For this big generous sized case of eyeshadows in 6 colors, plus mirror and applicator. I purchased Sunset #83323. The price is fine with me! I'll be using this often! 😉 You can also manage to purchase this at a discounted price during one of the many elf sales online!
e.l.f. Studio Prism Eyeshadow Review – APPLICATION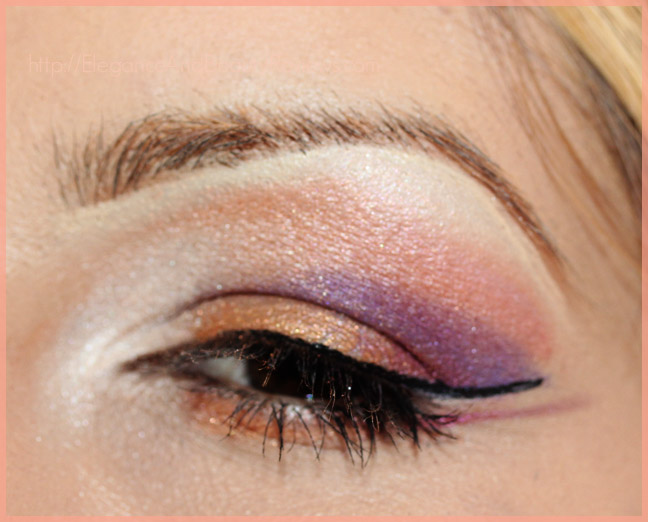 I recommend the e.l.f. Studio Prism Eyeshadows to be used over matte eyeshadows! I especially use it on top of my e.l.f. Essential Flawless Eyeshadow (Review). This gives a great effect and adds depth and amazing detail to any eyeshadow design. You can fade a matte color into the shimmery color, it's gorgeous! I love playing with this Sunset palette.
Thanks for reading my e.l.f. Studio Prism Eyeshadow Review! XO
-Jen
Please leave any questions in the comments below! Thanks!
My other fabulous elf reviews!:
elf Studio Prism Eyeshadow Palette Review
elf Essential Eyeshadow Palette Review
elf Studio Flawless Finish Foundation Review
elf Mineral Face Primer Review
Get Ready with me work edition – Using elf products