Detox Facial Recipe for you to try today and add to your skin care routine! This detox facial will detoxify your face, reduce facial swelling, de-puff your face, moisturize your face and even give you anti aging benefits all in one facial! I'll show you how to make it! Check out this detox facial with AMAZING before and after photos!
Detox facial recipes are one of the most searched for at home facial treatments and requested facials at spas.
This detox facial recipe will work better than anything you would buy in a store because it's fresh and has all natural organic skin care ingredients. This means there's no chemicals that preserve and allow it to sit on a shelf for years. The fresher the detox facial recipe, the better this detox facial recipe will work! Not only does this detox facial recipe feel good on your face, it smells amazing!
This Detox Facial Recipe only has 3 simple easy to find ingredients! If you don't have yogurt, you can use sour cream. If you don't have coffee grinds, you can use instant coffee! 🙂 If you don't have plain yogurt, it's ok to experiment with flavored yogurts such as strawberry or blueberry because they also help with skin care providing rich antioxidants!
This detox facial recipe will only take a minute to prepare and about 15 minutes to pamper your skin and detoxify it. The results will last all day! This is one of my most favorite facials I recommend to everyone. Enjoy! Let's get started!
Detox Facial Recipe Ingredients:
1. Used coffee grinds
2. Unsweetened Cocoa Powder (for baking – I'm using Hershey's Cocoa Powder)
3. Yogurt – Make sure it's all natural and has active live cultures in it! I'm using Dannon – All natural Plain Yogurt
Detox Facial Recipe Benefits:
1. Coffee Grinds reduce swelling in the face and help de-puff the face, especially the eye area
2. Unsweetened Cocoa Powder help reduce aging because it contains antioxidants
3. Yogurt helps to intensely moisturize your skin and give you a noticeable radiant glow
This Detox Facial Recipe is easy to make and you can keep it in your refrigerator for four days. Always use fresh ingredients on your face for facials.
How to Make a Detox Facial Recipe – Step 1
Get a clean cup or bowel and add a generous scoop of Yogurt. This is the base of our facial and it feels really good nice and cold on your face! Very relaxing!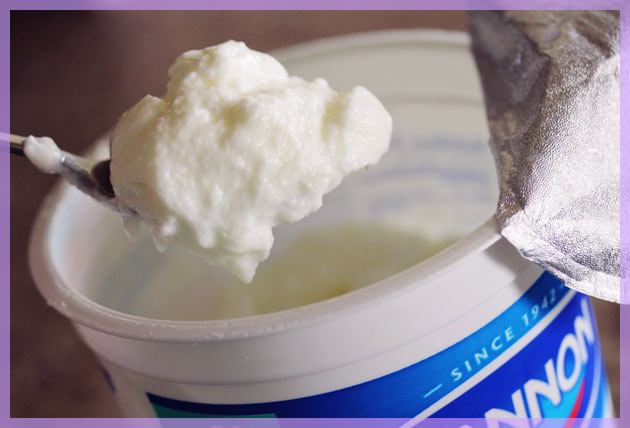 How to Make a Detox Facial Recipe – Step 2
Get 1 tablespoon of coffee grinds (used) this was from this morning's coffee for my honey bunny 😉 xo
Give that a good stir! Smells interesting already!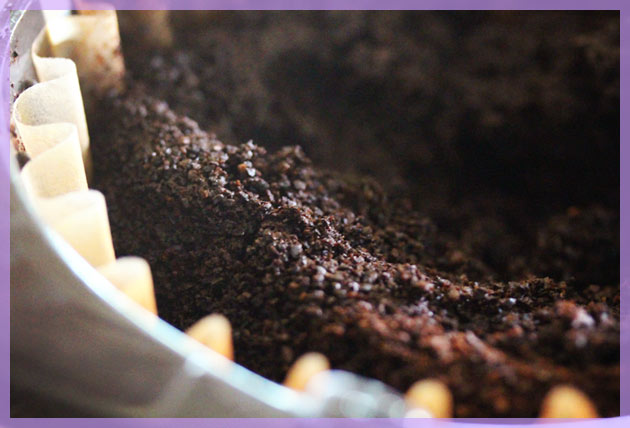 How to Make a Detox Facial Recipe – Step 3
Add 1 Teaspoon of unsweetened cocoa powder and give that a quick stir.
This should be smelling good now! Don't taste it! Ewww it's gonna taste bitter. LOL
Don't leave this sitting around because someone is going to try a spoonful and GAG!
Keep this detox facial recipe nice and cold by placing it in the refrigerator and covering it with a damp paper towel if you're not going to use it right away!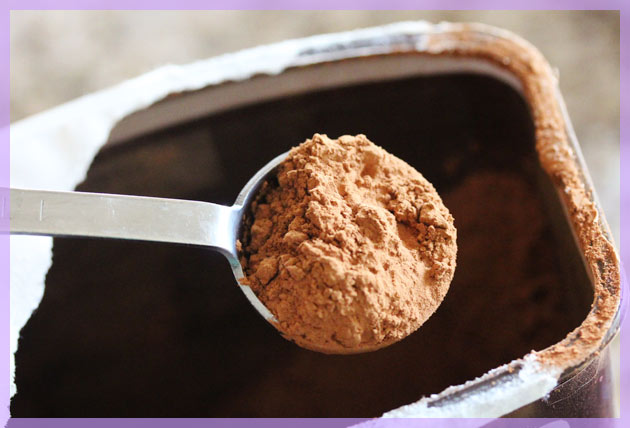 How to Make a Detox Facial Recipe – Step 4
Time to pull back your hair and make sure your face is clean. This Detox facial recipe is great yo use after your morning shower or before you go to bed. If you're applying this mid-day, clean your face before using! Apply the detox facial to your lovely face by using the back of a spoon to smooth it on. Take your time and place a paper towel under your chin as a bib. You don't want to stain your clothes with the cocoa!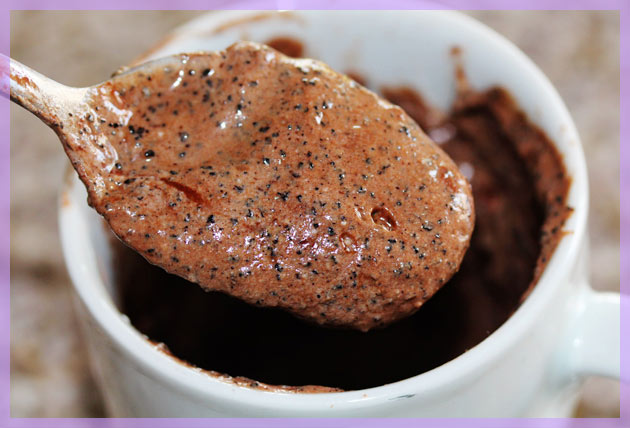 "How long do I leave the Detox Facial on my face for?"

Leave it on for fifteen minutes and wash off with lukewarm water
Your skin should now feel fresh, smooth, and moisturized. I love this facial soooo much, that I asked my Fiance if he could be my guinea pig and I wanted his honest feedback on how his skin feels after the facial. Maybe hard to talk him into it….He must REALLY LOVE me to let me have fun decorating his face with this mixture while he watches TV! 😉 If you can find a man that lets you apply a facial on him, MARRY that man! 😉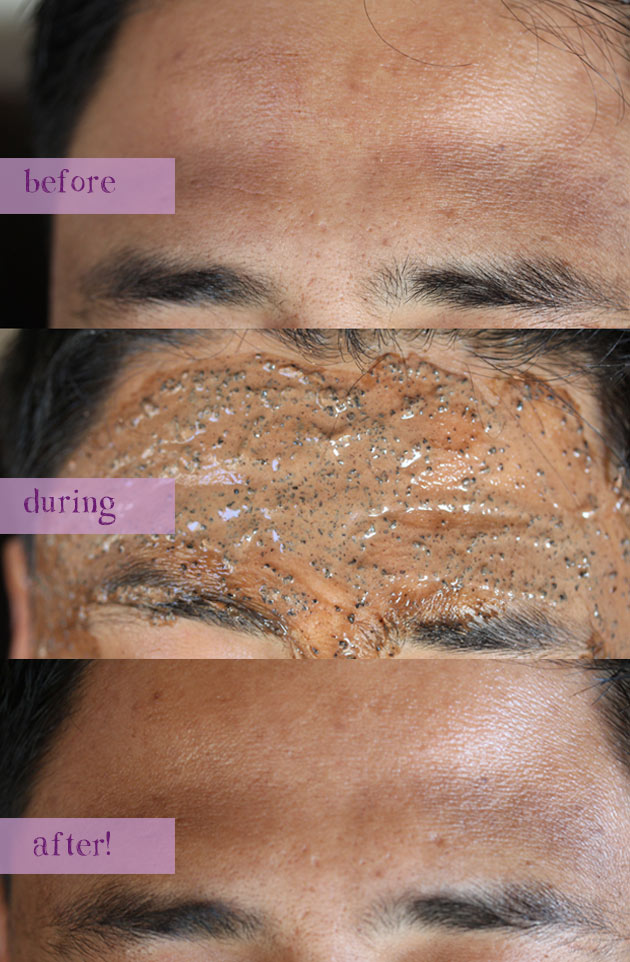 Check out my sweetie pie's before and afters. Yaaaa buddy! Notice his skin is smoother and glowing! WOW! He's a good sport for helping me take before and after photos of this detox facial recipe! Thank you my love! xo
Enjoy the detoxifying skin facial!
Let me know what you think!
-Jen XO