The Best Beauty Gifts 2016. Shopping for a beauty guru? Impress with an amazing beauty gift this 2016. The most popular holiday, christmas gifts for 2016.
Check out my top picks. I personally recommend these beauty gifts as the most popular and in demand holiday, christmas gifts specifically for 2016. These beauty gifts are going to probably sell out fast both online and in stores. They're also great "safe" gifts for anyone from a picky girlfriend or even your daughter, neighbor, coworker. Beauty gifts any lady would love. I LOVE these beauty gifts too, enjoy my 2016 beauty gift guide selection.
Best Beauty Gifts 2016
Now when I say the "best beauty gifts of 2016" I'm looking at current trends online and on social media. I'm also looking at the newest holiday releases from beauty brands. And I honestly mean that if I personally receive these gifts, I'd be so happy and thankful. These are all hand selected by myself and they're all also considered the "most popular beauty gifts 2016."
Meaning, these may sell out fast because there's so much marketing for these items and so many beauty influencers online are buzzing about these picks. Some of these are also unique beauty gifts you can only find online. I've scoured Sephora, Ulta Beauty, Amazon Beauty, Macy's, and social media Enjoy!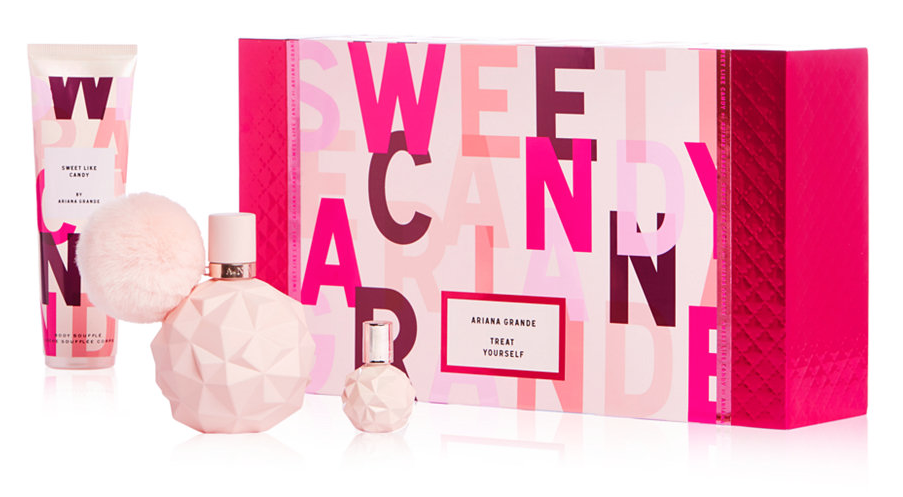 Ariana Grande – Sweet Like Candy Gift Set $62.00
I'm predicting this is going to be a VERY popular and one of the Best Beauty Gifts 2016. Ariana Grande fans are going to want this Sweet like candy gift set for sure! The packaging is adorable. This sweet scent collection is getting great reviews.
Ready for the #1 Best beauty gift of 2016?
Mariah Carey Holiday 2016 Collection – MAC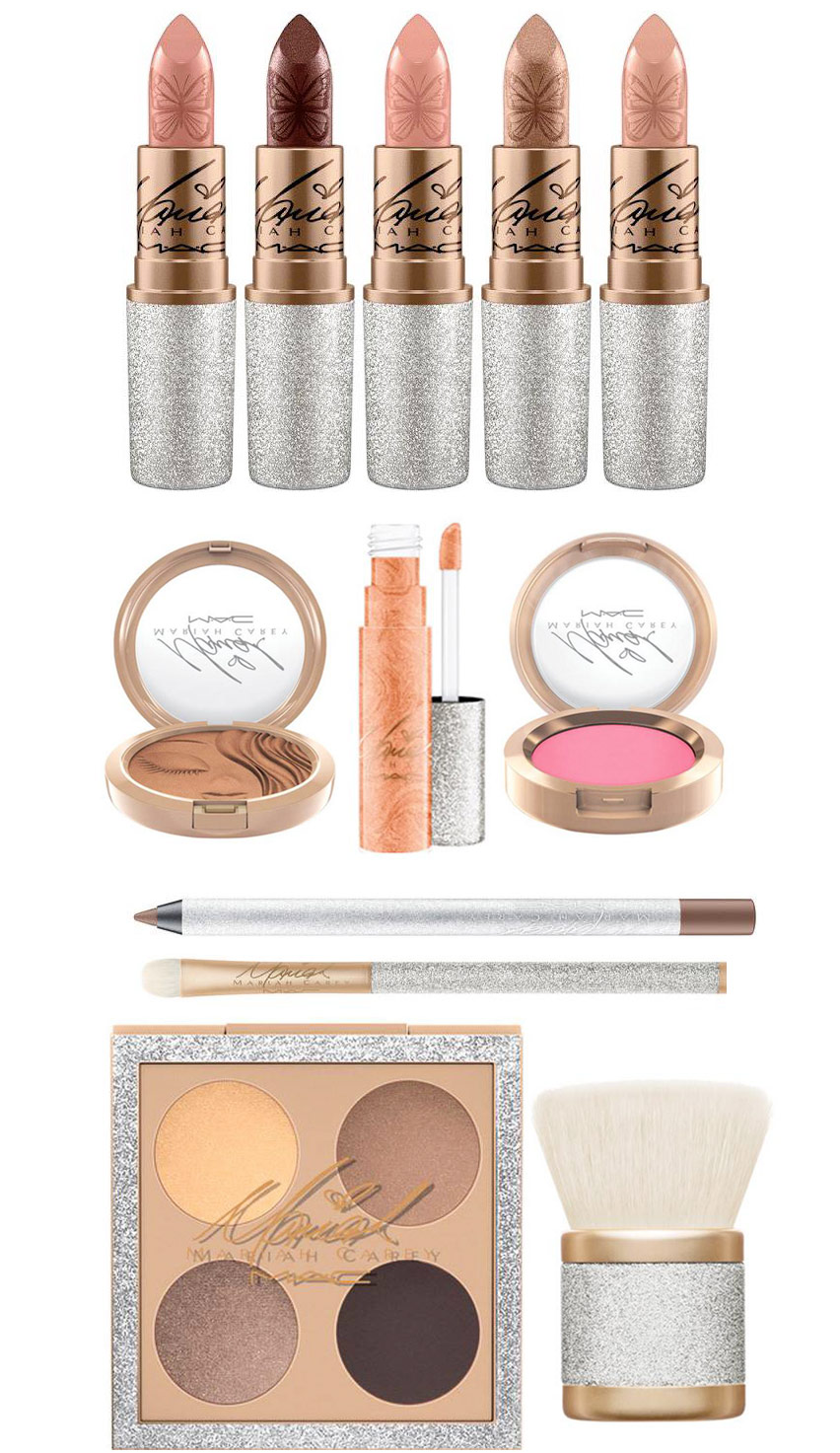 Mariah Carey Holiday 2016 Collection – MAC – Will be available December 2016
This has to be the most anticiped 2016 holiday makeup collection. This is probably the BIGGEST MAC collection release in a long time. This is going to sell out extremely fast. If you can get your hands on this amazing makeup collection, do it. You may have to camp out overnight if you're purchasing this from the mall. I'm not joking. And you have to get ready to hop online the second this is released. This makeup collection is going to be legendary. Makeup gurus are going to be doing tons of reviews on this hot makeup collection. It's going to be everywhere. I love that MAC has made this their holiday collection. The entire collection is wrapped in sparkly glitter! I love it! This is simply stunning! It's fab just like her. The colors are gorgeous! SUPER excited for this collection. I know it's going to be expensive! Save up now because it's going to be worth it. This is a grand slam holiday or Christmas makeup gift for 2016.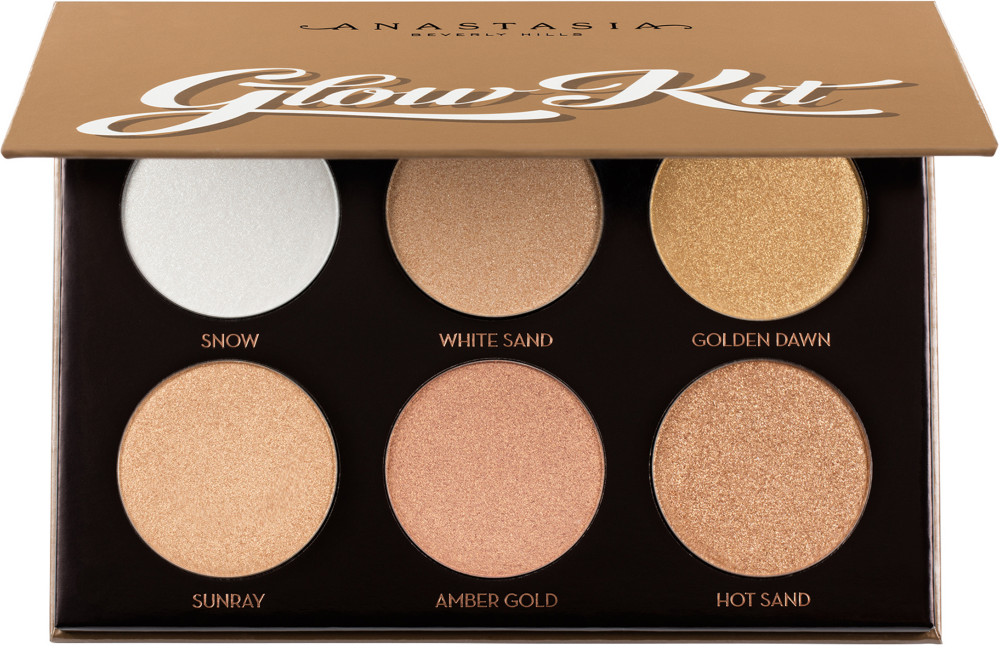 Anastasia Beverly Hills Glow Kit – Ultimate Glow $45
Do you know a makeup beauty guru? THIS is what a true beauty guru wants! This glow kit has the most alluring shades to add the right shimmer to any complexion. If you know about makeup, you know "strobing" is the new "contouring." If you love using instagram, you know Anastasia Beverly Hills is the "go to" brand for luxury makeup and flawless looks on instagram and youtube right now. It seems like you can't watch a beauty tutorial video online (especially @Amrezy) without seeing one of these glow kits! Fun fact, this has been recently released and has been crashing their website non stop!
New Post: Remedy For Dark Under Eyes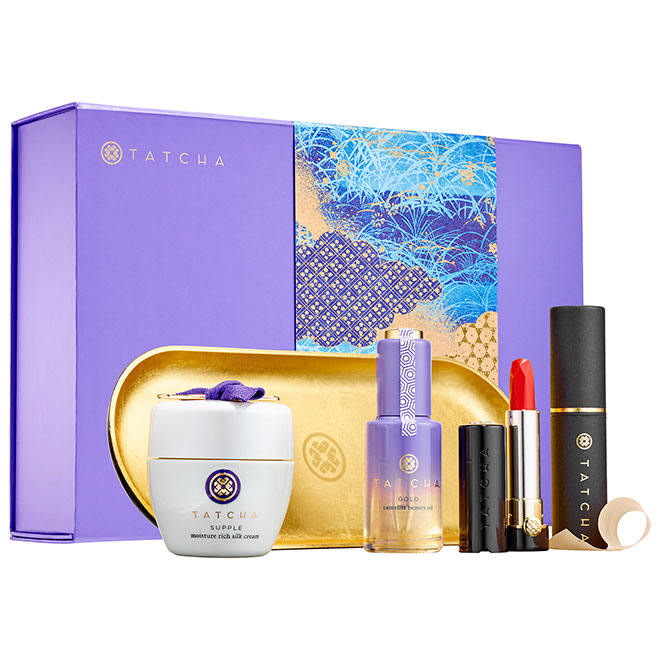 The Icon's Collection for Glamour – Tatcha $285.00
This is for the 2016 holiday skin care collection we've been waiting for! This elegant skin care and classic beauty collection is simply stunning. This is a home run gift because it's perfect for all skin types. The Kyoto red silk lipstick has been modernized to compliment any skin tone. The gorgeous 22.5 K gold tray completes the set. The packaging of these beauty products are pieces of art themselves. This collection is something I personally want!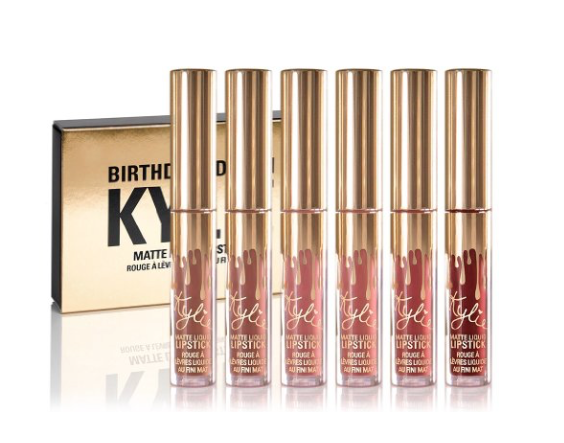 Matte Lipstick Collection – Kylie Jenner limited birthday collection $200
Kylie Jenner rules lipsticks right now on social media and it's not stopping anytime soon! This collection is so popular but sadly rare. I found the Kylie Jenner birthday collection here for sale online for way too much money. However, this is like finding a unicorn. A must have for any Kylie fan.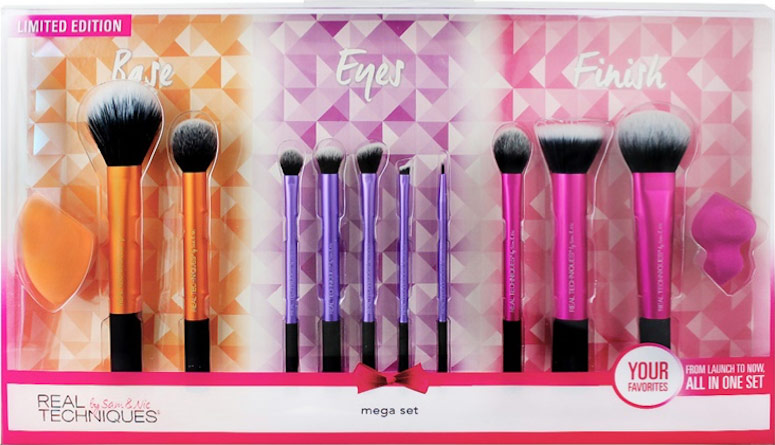 Mega Set – Holiday Makeup Brushes 2016 Collection – Real Techniques – $50.00
I love that Real Techniques has this Mega Set collection. Every great makeup brush in one gift set. These brushes are the softest you can buy. They're priced just right for an awesome holiday or Christmas gift. This is a wonderful beauty gift set for any woman that's serious about makeup. Anyone that knows makeup tools, knows the brand Real Techniques.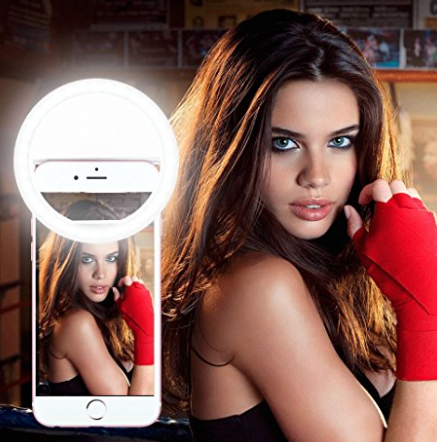 Selfie Ring light $15.00
I have no shame in my selfie game. Anyone that's into beauty wants that "perfect selfie." This cell phone selfie ring light gives you perfect lighting. Whether you use Snapchat, Instagram, or still use Facebook lol. This heavenly lighting helps give you the look of smooth pore free skin. What more can a girl want for selfies?
Looking for a gift ideas for beauty bloggers? Best Lighting and Video Equipment for Beauty Bloggers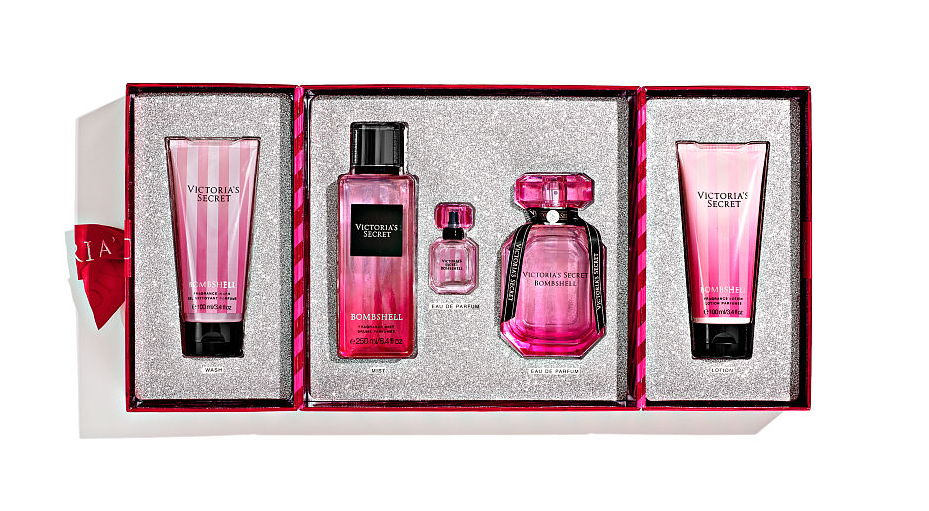 2016 Bombshell Deluxe Gift Set – Victoria's Secret $90.00
This is a "safe gift." Any lovely lady would probably be thrilled to get this gift. This is an easy and most loved beauty gift set from Victoria's Secret. It's the NEW 2016 Bombshell Deluxe Gift Set. It has the best of sexy smelling lotion, body mist, and body wash and their most wanted perfumes, Victoria's Secret Bombshell Perfume and a super cute mini travel size.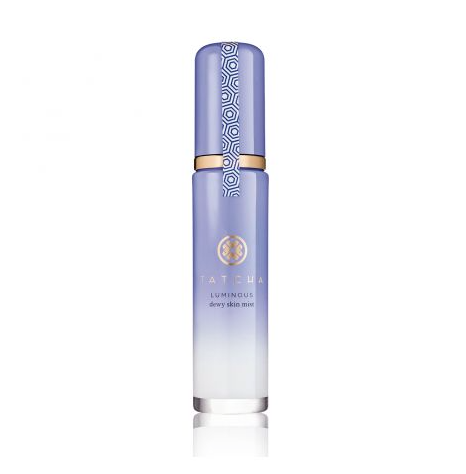 Luminous Dewy Skin Mist – TATCHA $48
This is not only one of the top skincare gift of 2016, t's also one of the best Beauty Gifts 2016. This is perfect for ALL skin types. It gives your skin the perfect amount of moisture even over makeup. This Tatcha luminous dewy mist spray is a must for a skin care beauty gift! Especially for anyone who travels on airplanes a lot and needs a refreshing face spray. This is also one of their top selling items, so you know it's good.
Tatcha Luminous Dewy Skin Mist Review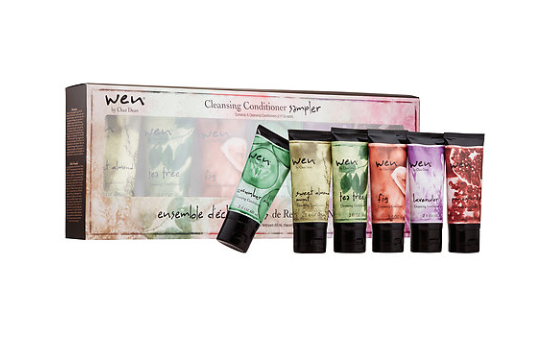 Cleansing Conditioner Sample Pack – WEN $38
Not only is this one of the best beauty gifts 2016, it's also one of the best beauty gift ideas ever. This wen cleansing conditioner a cult favorite brand for hair care. Such a luxurious hair care cleansing conditioner. It's all you need for great hair! I love these intro sample gifts. Once they gift receiver finds a favorite wen product, you can give them a gift card to also purchase the full size version. Just an idea. 🙂
WEN By Chaz Dean Hair Care Review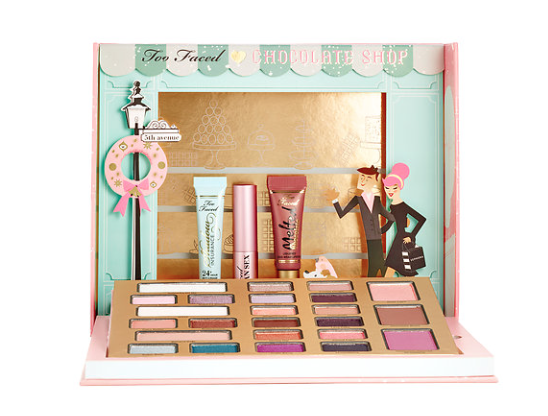 The Chocolate Shop – Too Faced $58.00
This unique cocoa-powder infused eyeshadow palette of 21 dressy to casual eyeshadows is a real treat. Too faced is a high quality favorite among beauty gurus. This Too Faced Chocolate Shop palette is sure to please with it's perfectly coordinated eyeshadows, perfect for work and play. There's also a few blushes that are perfect for any skin tone. Another bonus is the lipsticks included. Everything in this collection is practical and high quality. I don't know a lady who wouldn't love this.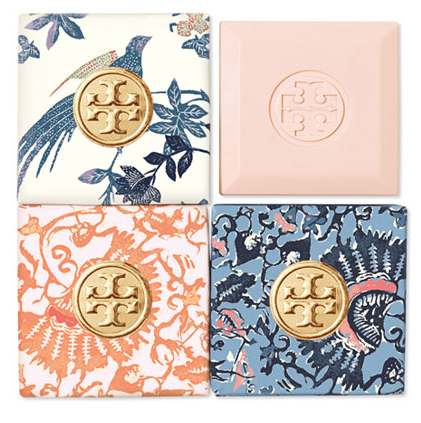 Bath Soap Set of Four – Tory Burch $48.00
This is an amazing elegant gift that screams luxury. If you're looking for that perfect hostess gift, this is it. Four gorgeous blush hued soaps from Tory Burch have a rich creamy lather. Scented with sweet peony and citrus blend. This would make a classy touch in any bathroom. So elegant. They're wrapped luxuriously in a bright orange box.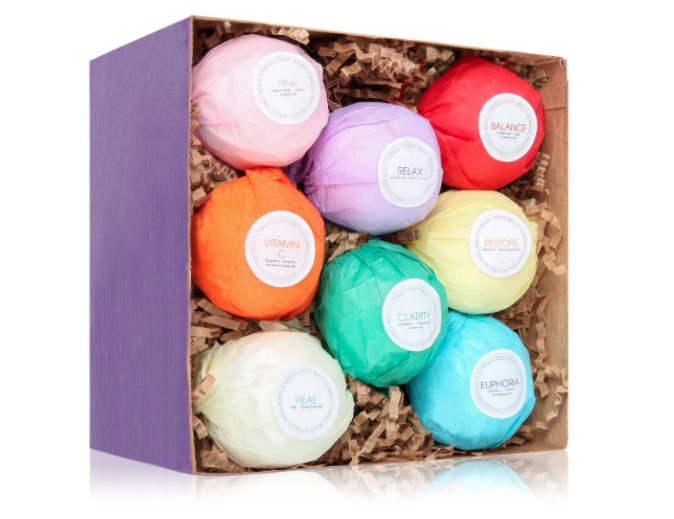 Handmade Bath Bombs – $20.99
Looking for the top inexpensive beauty gifts? These handmade luxury bath bombs are considered better than LUSH. Try these, same high quality ingredients at a lower cost.
Master Palette by Mario – Anastasia Beverly Hills $45
You don't know who Mario Dedivanovic is? OMG he's the famous makeup artist of Kim Kardashian's makeup. This is one amazing eyeshadow palette. I'd love this master palette my Mario for myself. (if my husband is reading this, I consider this pick as my #1 Best Beauty Gifts 2016.) (I love you hubby XO) A girl can throw hints right? 😉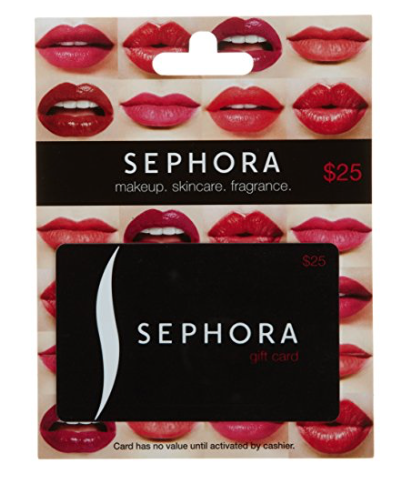 What's the most popular "best beauty gifts 2016?" beauty Gift cards 2016 of course! If you need a gift card overnighted you can get them here. Best of all, you can select the amount of money for the gift card too. If you can't find the perfect beauty gift for 2016, get a gift card! Any beauty guru probably has a wish list of things she's seen online. I know when I watch youtube beauty videos, I always make a list of things I want to try someday when I have the extra money.
What did you think of my top beauty gift ideas for 2016? Please leave a comment below. Also, feel free to share the images on pinterest.