Turmeric is a bright yellow herb that comes from the ginger family. It has been known for its medicinal properties and nutritional value since ancient times. Turmeric root is usually ground to powder which is widely used as a spice. This powder is also used as a yellow coloring agent and a staple spice in South Asian cuisines. Let's learn about the surprising beauty benefits of turmeric for skin and hair.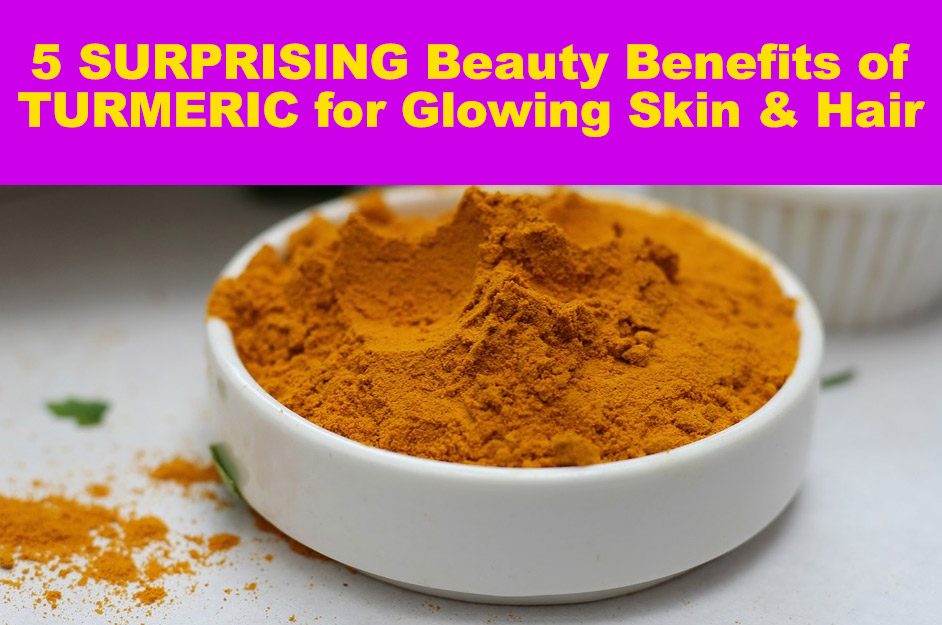 The beauty benefits of turmeric are largely due to its compounds called curcuminoids that offer phenomenal advantages for human health. Turmeric also contains volatile oils called turmerone, atlantone and zingiberene. It also provides anti-viral, anti-bacterial, anti-inflammatory and antioxidant properties which is why it works remarkably well for skin and hair issues.
Turmeric is also rich in manganese and iron. It is also a wonderful source of fiber, potassium, vitamin B6, magnesium, and vitamin C. Turmeric is extremely beneficial in not only treating but also preventing many health problems like arthritis, diabetes, gastrointestinal issues, healing of wounds and cuts and reducing pains. It also strengthens your immunity, thereby improving your body's resistance against a number of diseases.
This famous indian kitchen spice also offers spectacular beauty benefits. The profuse quantity of antioxidants in turmeric is responsible for enhancing skin health. Turmeric can also treat acne and even psoriasis. It can also reduce the appearance of stretch marks and skin pigmentation. Consumption as well as topical application of turmeric can provide you with glowing skin and hair.
Here are some of its surprising benefits for skin and hair:
Acne
As unsightly as acne is, it's stays with you long enough to frustrate you. Turmeric is very effective in treating and preventing acne by removing excess oils and opening clogged pores. It decreases acne inflammation symptoms like redness and swelling while its antibacterial nature helps in killing acne causing bacteria. Turmeric also boosts the healing process, which can help with larger, open blemishes.
Turmeric milk has amazing healing properties that can be used to treat acne. Take 1 teaspoon of turmeric and 3 tablespoons of milk. Add 2 tablespoons of flour and a few drops of honey. Mix well into paste form. Gently apply a thin layer of this paste on your face and let it dry for 20 minutes. Rinse it off in the shower and apply a suitable moisturizer.
Try my Acne Healing Turmeric Facial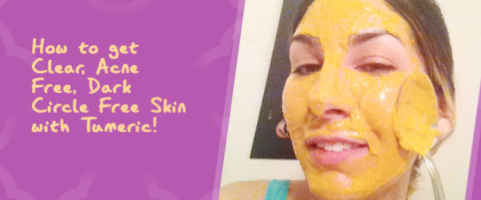 Once you've battled acne, you are left to live with the marks they leave behind. Turmeric's anti inflammatory properties can come in handy here as it is effective in treating hyperpigmentation and scars. The curcumin compounds decrease excess production of melanin, that evens skin tone and lighten scars.
Make a DIY treatment using turmeric by mixing a tablespoon each of turmeric and honey. Apply this on on your blemishes for 20 minutes and rinse with water.
Wrinkles and Stretch Marks
Numerous studies show that turmeric can prevent the formation of wrinkles. The antioxidant property of turmeric combats signs of ageing, reducing fine lines and wrinkles. Turmeric can also be consumed orally to prevent the occurrence of wrinkles.
Prepare a face pack with turmeric and yogurt or milk and let it stay for 10 minutes. Rinse with cold water and pat dry. Another good recipe for wrinkles requires ½ teaspoon of turmeric and 1 tablespoon of honey. Mix it well and apply on your face. Leave on for 10 minutes and rinse with warm water.
Stretch marks are a common problem during puberty and pregnancy. Turmeric also works wonders in curing stretch marks. Turmeric's antioxidant property lets it penetrate and boost the function of the skin membrane cells, which will help prevent and treat stretch marks. Curcumin can change the physical properties of the cell membrane and hence fade away stretch marks pretty well.
Mix turmeric with curd or milk and simply apply this paste to your waist and stomach before taking a shower. Allow it to dry for 20 minutes so that it can soak in well. Rinse it off in the shower.
Another recipe for stretch marks requires 1 tablespoon of extra virgin olive oil, 1 teaspoon of turmeric and a few drops of lemon juice. Apply this paste onto the affected areas twice a day.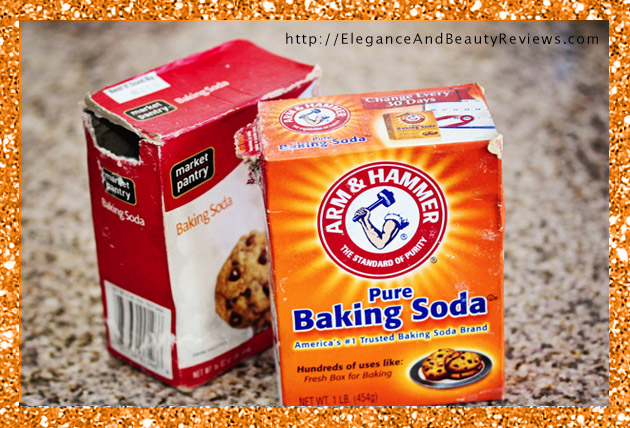 Sun damage and Burns
Too much exposure to sunlight can make your skin age, developing fine and deep lines, discoloration, freckling, reducing skin elasticity and the appearance of spider veins. Research shows turmeric can prevent many harms caused by exposure to ultraviolet B radiation. It even prevents the reduction in skin elasticity that occurs due to over exposure to sunlight.
Turmeric is also added to many moisturizing creams as it possesses the ability to improve the appearance of fine lines and brown spots caused by sun damage.
Turmeric is also extremely effective when it comes to healing burns as it is an antiseptic. It relieves inflammation and pain as well as soothes it. It also fades burn marks.
You can mix turmeric with other soothing solutions and apply on burned areas. Try mixing turmeric with cold water or aloe vera gel and apply it on burned areas 2-3 times a day.

Lightens Skin tone
Turmeric is your own homemade natural fairness cream. This is because it contains many powerful antioxidants (like curcumin) and anti-inflammatory properties that can brighten the skin, improve your complexion and revitalize dull-looking skin. It can even reduce pigmentation and discoloration and even out your skin tone as well as reduce tan.
Take some turmeric powder, gram flour and lemon juice and mix them well. Apply it as a face pack and use it regularly for 2-3 weeks.
Dandruff and Hair loss
Some studies show that curcuminoids in turmeric can also help prevent and treat hair loss. Just as turmeric relieves skin problems, it can also help in healing your scalp. The antiseptic and anti-inflammatory qualities of turmeric make it an excellent treatment for hair conditions. It can help you get rid of dandruff. Dandruff and scalp infections if left untreated can lead to hair loss. Curcumin found in turmeric cures infections and reduces itching as well as soothing the scalp and removing flakes.
Try this recipe once a week at least for amazing results. Take ½ teaspoon of turmeric powder and 4 tablespoons of organic coconut oil and mix well. Apply on your hair for at least 30 minutes and simply wash away with shampoo.
A mixture of turmeric and olive oil can also help get rid of dandruff and boost a healthy scalp. Combine equal parts of both and apply on your hair for 20 minutes before shampooing.
Remember that turmeric may not be suitable for blonde or light-hued hair as it can stain them. It's best if used on dark hair.
Thanks for reading 5 surprising beauty benefits of turmeric. If you enjoyed this article about turmeric, take a look at this week's special guest blogger, Lisa Brown.
About the Author: Lisa Brown has been helping her readers in successful business and entrepreneurial strategies for the past 3 years. She currently works with Ekuep, which is the first online store in the Middle East that caters to the foodservice industry. It sells kitchen equipment, restaurant equipment, and food service equipment that are made by leading brands from all over the world. These machines and tools are trusted by all restaurant and cafe owners from across the world.