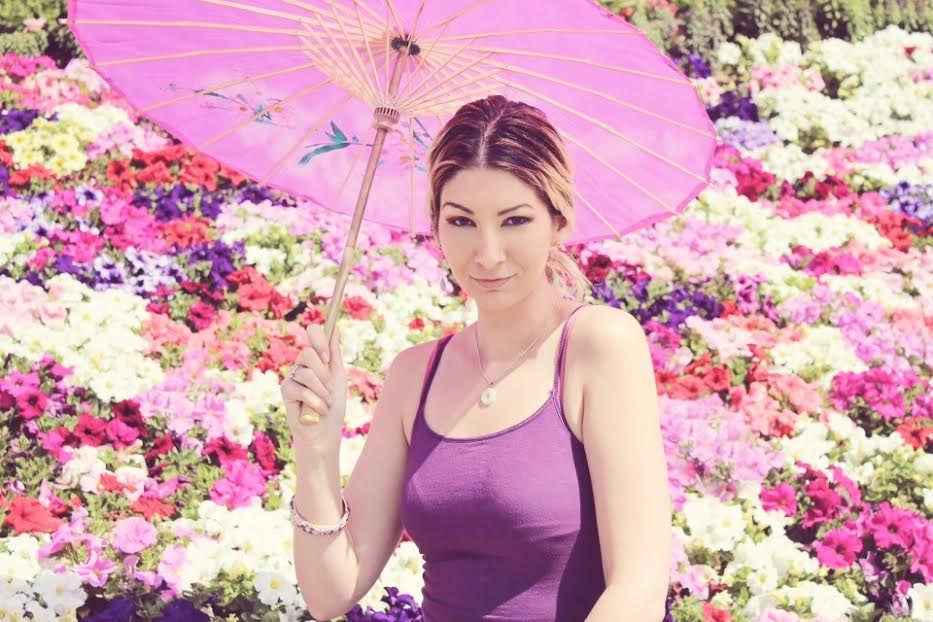 Hello! My name is Jen!
Welcome to my awesome little beauty blog, a real gem of the internet.
The best way to learn more about a person ( in my personal experience) is by looking into their refrigerator. Well, you can't do that so I have shared this YouTube video of myself answering 50 Random Questions for your viewing pleasure. This was part of a fun project called the 10K Subscriber Project via YouTube:
I started Elegance and Beauty Reviews July 16th, 2013. For me it's my own little quiet time that I can sip my coffee or tea and share with the world my beauty pearls of wisdom. The beauty products I have purchased or created myself is where I focus the spotlight on.
My logo is an elegant flower bloom (I designed) that represents beauty and reminds me how knowledge and learning about beauty is continuously blooming, from bud until the last petal falls. There is much to learn about beauty from a young age throughout your most radiantly mature years.
My Early Years
I had the passion for beauty knowledge of hair and skin care since I was in eight grade, learning the time, dedication, ritual, and self discipline to respect your health and the beauty it reaps. I went to the most culturally diverse middle school in the nation here in San Diego. This is where I was exposed to every culture, every hair color, every face shape, every bone structure, every culture's portrayal of beauty and how everyone is uniquely beautiful. Looking back, I learned a lot from many girls and what they did for beauty routines etc, I was so in awe of facials, hair masks, remedies… And in high school I was allowed to wear makeup and I enjoyed learning everything I could about makeup with some trial and errors lol. Makeup always amazes me however, my passion is skin care.
Skin care is my primary focus because a well maintained and conditioned canvas will always display your artwork as smooth and precise as your craft will take you. Nobody wants to paint or draw on a dirty piece of paper. Right???
My Current Daily Life
**Update** My mother recently passed away, losing her battle with cancer.** 🙁 During the start of this blog, my daily life was primarily based around taking care of my mother, maintaining her house while making as much time possible with my fiance and puppy. It's been a crazy year of ups and downs. My life has shifted into living with my fiance and taking each day one at a time healing from my loss and trying to focus my energies now into this blog.
I'm also a graphic designer, web developer, SEO specialist, and photographer here in San Diego. That reminds me, I need to do some nice graphics for this site…lol. I've been having a blast doing graphic design for big and small companies upon graduating college. I have met all my goals from working for big companies, freelance, and design agencies. Now I have come full circle to start developing my own fun websites for my personal enjoyment, YAY!!!
**Update** I have been featured in the New York Times, Business Insider, Bustle, and had the honor being the keynote speaker at my Alma matter, Platt College.
**Update** Married!
Thank you to everyone who believes in me.
Your friend,
XO Jen