A Complete Guide How to do Acrylic Nails at Home
You've been getting acrylic nails for years at the salon, why not try doing your nails at home?
That's right! Check out this complete at home guide how to do acrylic nails at home.
I bet you've probably watched your manicurist apply acrylic nails and studied her every move, well guess what?
It's time to graduate and try doing your nails at home.
Plus I wanted to save money, that's why a couple of months ago I became brave enough to do my acrylic nails at home.
I'll be honest….at first they didn't come out great but I kept on giving it a try and one fine day I achieved perfect acrylic nails. YAY! 😉
So, let me provide you some basic tips that I have learned doing acrylic nails at home.
Are you ready? Let's get started.
Read the steps below and follow along or watch this video!
Everything you need in one complete acrylic nail kit. Purchase on amazon here!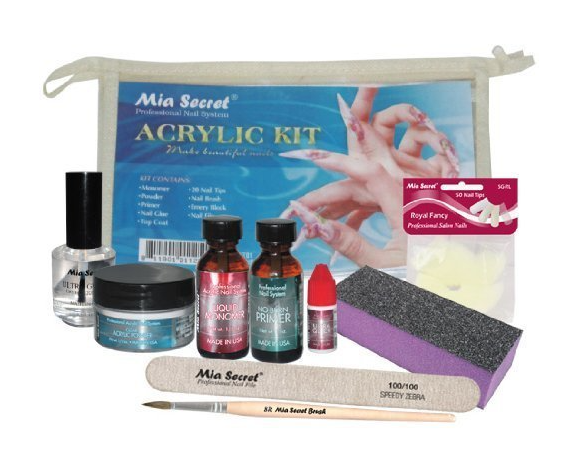 1. Prepare your nails:
Remember before doing your nails always clean them. Therefore, on first hand you will require a nail cuticle remover, cuticle pusher and buffer.
Remove your cuticles by pushing them with cuticle pusher this will also aid in increasing blood circulation at this area.
Make sure no cuticles are left on nail bed.
Afterwards use a nail buffer in left and right direction to remove the shiny surface of your nail this will help
acrylic to stick easily.
Now clean the surface of your nail with a wet tissue to remove any excess nail dust.
2. Apply nail tip:
Take nail tips of your choice and glue those to your nails using nail glue. (yes your nails are going to look like funny claws for a moment)
Be careful do not use an excess amount of nail glue that will ruin the look. With the help of Cutter, cut the nails tip to the desired nail length and use a nail file and file it.
On next grab your nail dehydrator and acid free primer and use them one by one on your nails. The dehydrator will remove excess oil from your nails and primer will help acrylic to stay longer.
3. Actual struggle starts from here (Applying Acrylic):
Pick up your synthetic brush, acrylic liquid and acrylic powder.
Dip your brush into acrylic liquid and drop it into acrylic powder.
This will form a ball; press the brush with this ball onto a paper lint free pad to drain the excess liquid.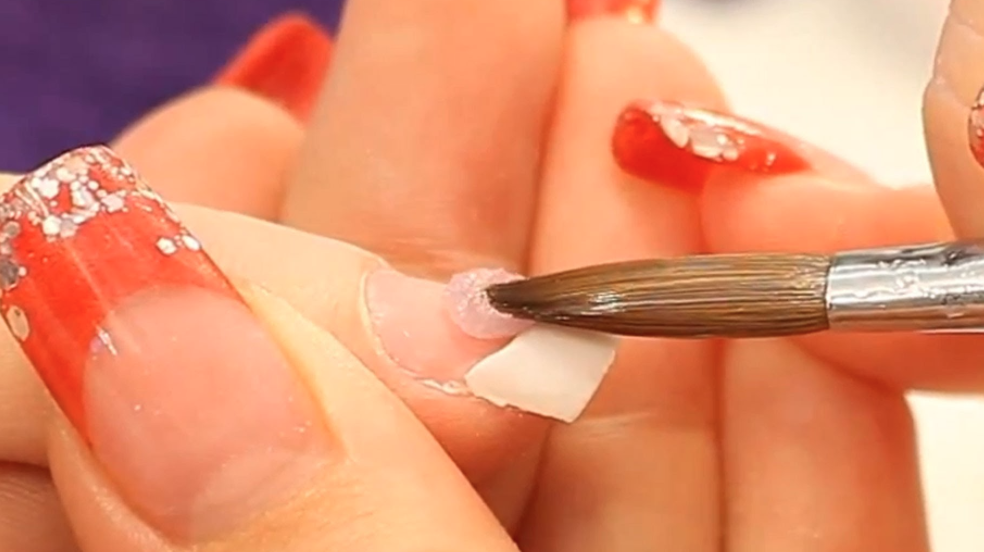 Now carefully apply the acrylic ball on your nails. And by the help of your brush and acrylic liquid start sculpting your nails.
Press the ball with wet brush by keeping it flat and moving towards tips. To achieve desired look you can follow similar steps multiple times. This will also make your acrylic nails stronger and last longing. You can choose a complete acrylic nails kit from here.
4. Finishing:
After few minutes tap the nail if it sounds hollow this means it is dried.
Take a nail file again and give your nails perfect shape.
Apply air dry top coat to make them harder and shiner.
Apply cuticle balm for nice and soft hands.
So when you are trying on these tips to achieve your flawless nails?
Author Bio:
Chelsea is a makeup lover who is best at reviewing the latest makeup available online.
She covers everything from eye makeup, primers, and foundation to tips and tutorials
on how to use many different beauty products. She regularly blogs at
http://makeupbychelsea.net/