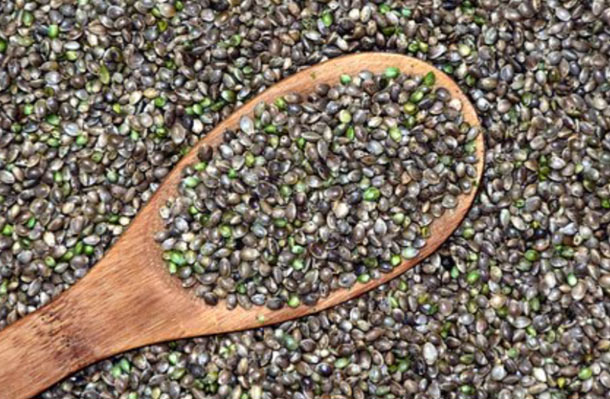 Most of us know hemp as a synonymous word for marijuana. Hemp and marijuana, though part of the same family of herbs, are not the same thing. The main difference between hemp and marijuana is the compound tetrahydrocannabinol (or THC). This compound is present in marijuana and is what makes it the potent herb it is. Since it is absent in hemp, it used mainly as an herb. Its oil is extracted and is used for many purposes.
Research has shown that hemp oil is amazing for skin and hair. Using it for your skin and hair care routine has massive benefits which are very visible after regular use. Here are some of the most well-known benefits of pure CBD oil for hair and skin: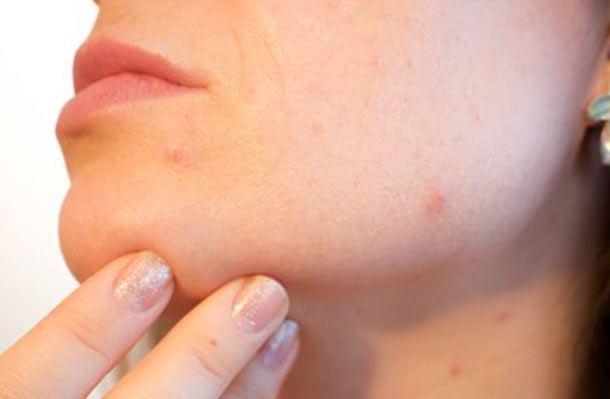 Fights Inflammation, Acne, Blackheads, and Greasiness on the Skin
Every single day our skin is exposed to many impurities. These impurities include dust, smoke, dirt, even makeup! All these agents make your skin greasy by increasing the production of sebum and eventually start to clog your pores.
Many times, these impurities end up becoming inflammatory agents for the skin which means that they cause acne and redness on the skin. When your pores become clogged, they also cause blackheads and whiteheads.
It may seem like a bad idea to use an oil to relieve yourself of these problems, especially if you have had bad experiences using other types of oil for your skin before. But we are here to tell you that there is a significant difference between hemp seed oil and other oils like frankincense oil and grapeseed oil.
Other than acne and blackheads, hemp seed oil can also help to relieve skin rashes that form as a result of inflammation on the skin as well.
Hemp seed oil has astringent properties that keep your skin from becoming excessively oily. Other than that, it also contains around 60% of linoleic acid which is an excellent compound for keeping acne and redness away.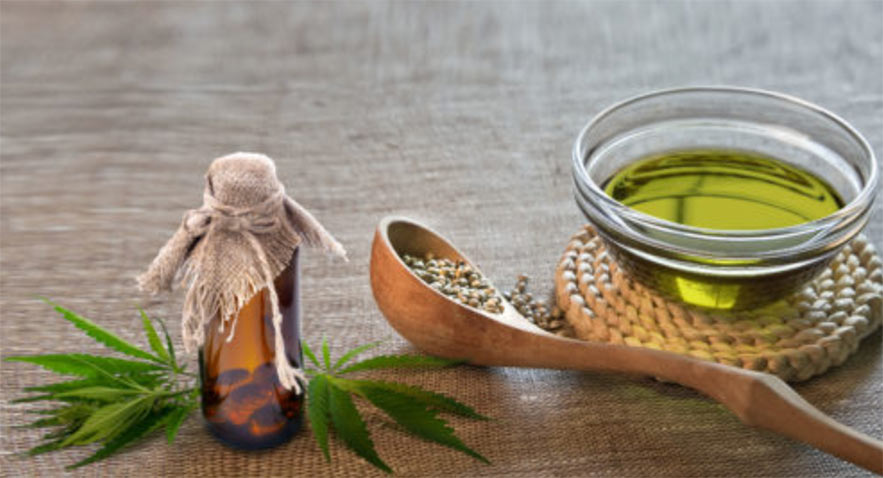 Keeps the Skin from Drying Out
Many times, when we use products that work effectively for getting rid of acne and greasiness on our skin, we end up drying out our skin too much as well. We strip off our face of all the essential oils along with the excess oil. Our skin thus ends up becoming very dry and rough, and sometimes this promotes further breakouts as well.
Hemp seed oil prevents this from happening because even though it gets rid of acne and breakouts, it is still moisturizing enough to keep our skin soft and smooth.
For this reason, hemp seed oil is excellent for people suffering from dry skin conditions as well, which includes skin diseases like eczema, dermatitis, and psoriasis as well. Keep in mind that hemp oil is not exactly a cure for these diseases, but it does help to relieve the symptoms of these conditions in most people.
The moisturizing properties of hemp seed oil come from the omega-3 fatty acids that it consists of, along with linoleic acid which is also known for making skin smooth and soft.
Prevents Signs of Aging
Another amazing attribute of hemp seed oil is that it prevents premature signs of aging from appearing on your skin. Let us take you through the whole process:
There are free radicals in the air around us. These free radicals come in contact with our skin and become oxidized. The oxidation of free radicals is what mainly causes fine lines, wrinkles, blemishes, and other signs of aging to appear on our skin.
So how exactly does hemp seed oil help with this?
Hemp seed oil is full of antioxidants. These antioxidants prevent the free radicals in the air from oxidizing on our skin. When free radicals do not react with our skin, our skin remains smooth, wrinkle-free and youthful.
Promotes Growth of Hair
As we have mentioned before, hemp seed oil is as beneficial for your hair as it is for your skin. There are a huge number of benefits that hemp seed oil can impart to your hair. One of the most potent of these benefits is that it promotes hair growth.
Firstly, hemp seed oil consists of omega 3, 6, and 9-fatty acids. These fatty acids are excellent for thickening the individual strands of our hair. When each strand of our hair thickens, it makes our hair look much more voluminous.
Secondly, hemp seed oil is also excellent for improving the blood flow to the surface of your skin, and your scalp. When the blood flow to your scalp improves, the follicles of your hair that lie beneath the surface of the scalp begin to receive better nutrition. Your follicles then promote the growth of new hair and the strengthening of your hair from its base.
Strengthens Hair to Prevent Breakage and Hair Fall
So many of us ladies suffer from hair fall along with weak and fragile hair that breaks even on the gentlest of brushing. At this point, it should not surprise you to know that hemp seed oil also works wonders for weak and fragile hair by making it thick and strong.
Hemp seed oil is also very moisturizing to the scalp. The fatty acids in hemp seed oil also help to add an extra layer of moisture and shine to the hair which helps it remain strong. Dry hair is the weakest of all hair and can break with the slightest of forces.
We already know that hemp seed oil thickens individual strands of our hair. Not only that, but our hair also becomes more rooted in the follicles. Your hair, therefore becomes much stronger, and it becomes difficult to break the strands.
Lastly, hemp seed oil is also great for prevention of scalp conditions which have a hand in weakening our hair as well. For example, its moisturizing properties prevent dandruff and itchiness on the scalp. It can also help in relieving more debilitating scalp conditions like psoriasis.
Author Bio:
Carolina is a mother of two kids. She loves writing about the physical and mental behavior of the children and adults. Her passion for writing reflects every aspect of life including social issues and healthy lifestyle. She ritually writes at https://shadedco.com/.
Top Hemp Seed Oil for Skin Care Selling on Amazon:


Images Source: pixabay.com