Fashion trends can be classy, sophisticated, elegant or wild. Some stay for a long time while others by not getting much attention are abandoned soon.
If we talk about 2018, then it brought some amazing as well weird fashion ideas.
1. Glitters are back in fashion
Glitters were in style back in the 1980s and 90s after which they were hardly seen, but now the fashion designers are bringing it back into fashion. And needless to say, they definitely add more glamour to your look. Glittery and shimmery clothes were considered too bold to be worn but this concept has now ended, and people have started wearing glitters confidently and comfortably.
If you want a fashion-forward wardrobe then a shimmery spaghetti top and a pair of glittery high heel pumps are must-have products. You can style them together as well as separately in a million stylish ways. For example, an all-black ladies suit when worn with a shimmery spaghetti top can make you look totally fabulous. You can style it as casual chic as well as make it look formal depending on the occasion you are dressing up for.
2. Micro Purses
Back in the past micro purses were not standard and oversized bags were seen everywhere. But then in the beginning of 2018, fashion designers and celebrities opted for the micro purses so it is safe to say that they are back in fashion and are definitely trending. Small is now considered the new big due to its demand and popularity among the public. The famous designer's designed micro purses then made their way onto the high streets. Along with the bags, other accessories used in daily life such as heels and sunglasses were also minimized.
You can check out some of the world's famous high street brands like Topshop, Zara, and H&M and you will find micro purses all around the corner. Other than the high street brands even the designers like Louis Vuitton, Tom Ford and Victoria Beckham are in awe of small-sized purses.
3. Bathrobes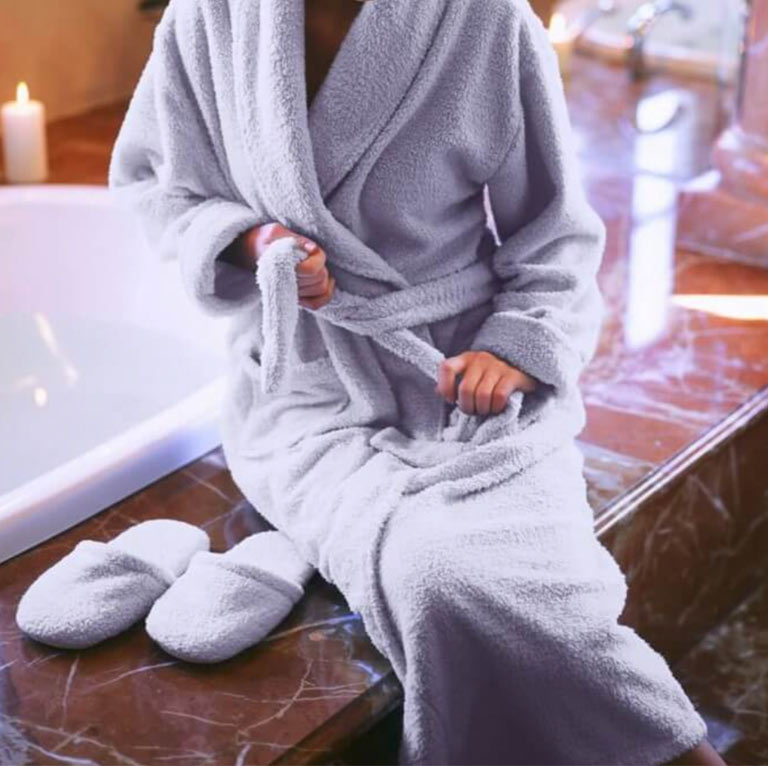 Another fashion trend that was seen in 2018 was of the ever so comfy bathrobes. Are you surprised to hear this? The bathrobe is something that is used every day but still was not much discussed in the fashion industry. It is a viable everyday garment. Many fashion shows were arranged in which bathrobes of different colours and made of different materials were show cast. A new trend was then introduced which can be considered weird yet stylish. Recently, there were many celebrities spotted wrapped in bathrobes on their vacations and even in the streets. You can call it fashion level-up.
4. Berets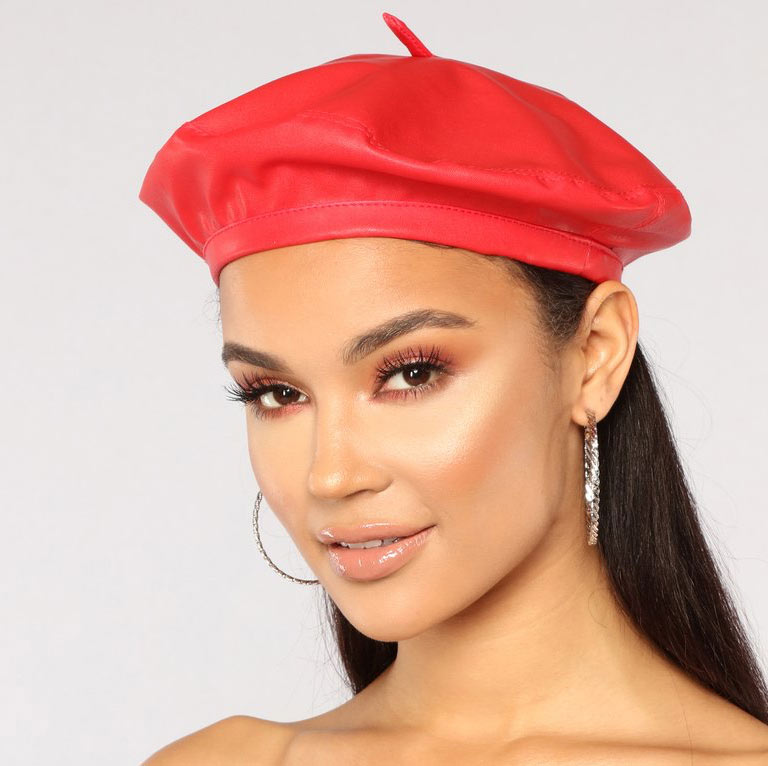 It is the key this season. There are different types of berets available for different seasons and occasions. You can find various types of berets available in the market for both men and women. A beret is a bowl-shaped soft hat that is worn tilted on the head. They are mostly made of wool. As it is warm; therefore, is mainly worn in the colder weather. From celebrities to the general public almost everyone tried this trend and looked classy and fashionable.
It is something that is more classy than stylish. A beret is undoubtedly going to make you look utterly royal. You can collect berets in all the basic shades, for example, black, camel brown, grey and white. Mix and match your beret with your outfit and hit the streets. It is winter styling at its best!
5. Camo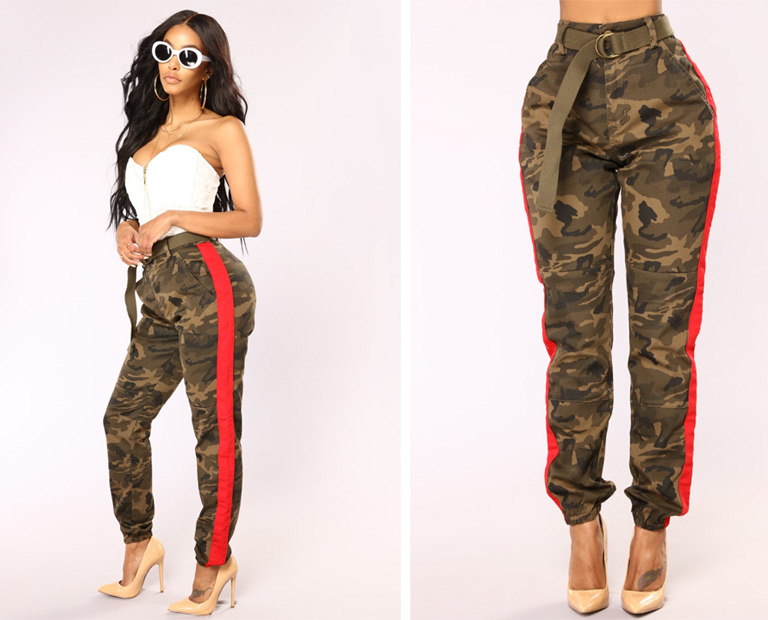 Camo has been everywhere in 2018. You'd think there was a military draft! This photo from fashion nova sums up two trends in one. Stripes on leggings and pants with camo. Not just regular camo either, we're talking blue camo, pink camo, orange camo, you name it. Not since 1999 have I seen so much camo back in fashion.
6. Waterproof accessories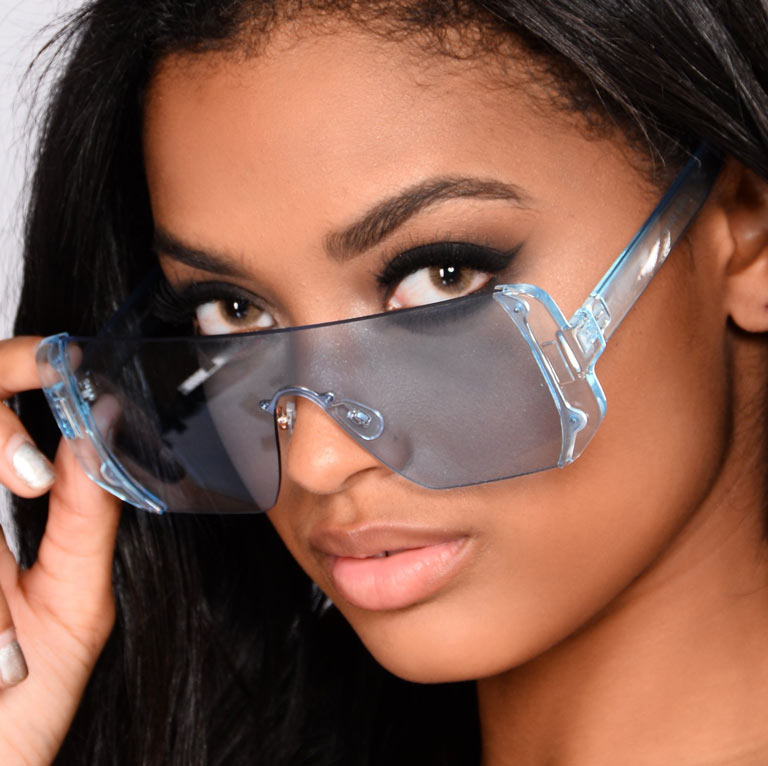 The weirdest of all trends that were seen and followed in 2018 was the use of plastic. Right from plastic heels, purses, bags to jackets, things were brought into fashion and were promoted by the general public. Water resistant accessories are mostly made up of mixed plastic material so they are not easily breakable and are durable.
7 Blazers
Blazers have always been an essential part of fashion since always, but in the past few years, they were not much seen. But with the start of 2018 Blazers got back in manner and they were back with a bang. Latest style, texture and of different types of material. Pinstripe soft tailored blazer, velvet blazer, and mean business high waisted set, are some of those that got the most appreciation and popularity. It is one of those types of fashion statement that makes one look more responsible and along with that puts a favourable impression of you on the other person.
8. Pearls on everything
In 2018 we saw pearls accented on everything, from jeans, blouses, sandals, purses, sweaters…everywhere. Gucci really went the extra mile with their Broadway leather mini bag. I love this bag! Pearls were in this year, proving they're not just for necklaces anymore.
9. Bamboo purses!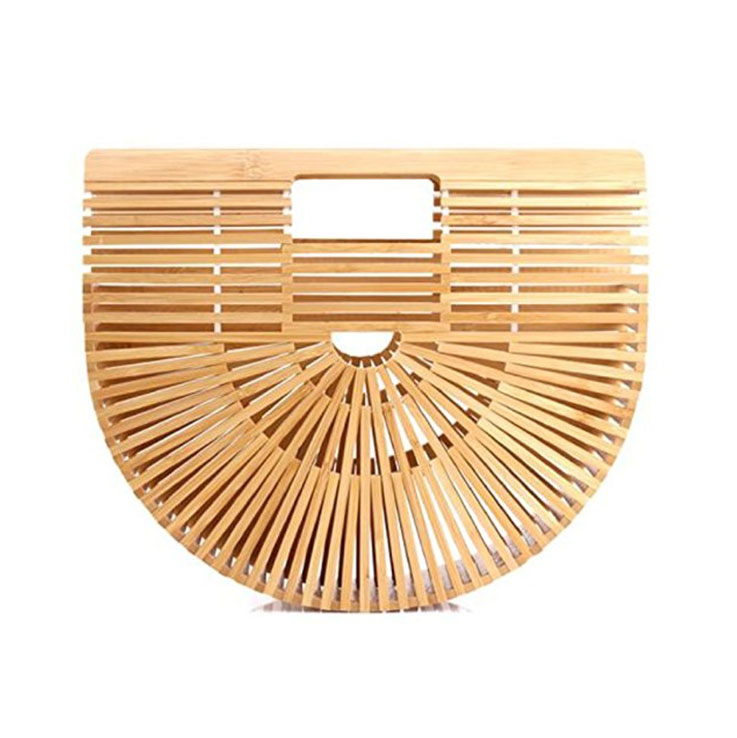 Bamboo purses are in style this summer, again! I have been seeing bamboo purses trending in 2018 more than ever before. They simply make any outfit more charming. We're seeing more natural materials in accessories pop up, including wooden watches too!
10. Fanny packs
Fanny packs today are not like my mama's fanny pack she rocked in 1990. Fanny packs today are more sleek, smaller, and worn all different ways. This photo is great too since it shows the micro glasses trend.
All these fashion trends mentioned above are quite fashion forward and are loved by everyone. Fashion trends keep on changing. Every season and each year brings along new trends but looking at the current scenario, it looks like these trends are here to stay for a really long time. So for all the girls out there who are obsessed with fashion and new styles, this article is a must-read. I hope it helps you out. Have a wonderful day!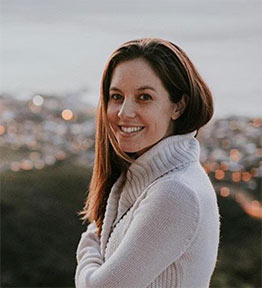 About the Author:
Angela Miller is a fashion enthusiast based in the United States of America. She enjoys blogging and podcasting. She covers everything, from trends to personal comfort. She regularly posts her how-to articles at the Plush Necessities.